Here at Homegrown, we covet moments of in-the-pocket synchronicity; collaborations that just click. We got more than we bargained for when we put Tenzing Dakpa and Rasna Bhasin together to construct a fashion story featuring the #NikeDunkSkyHi, frame by frame, as the city gears up for fashion week.  We asked Dakpa, a young photographer with an incredibly fresh aesthetic, to chronicle Bhasin's day as a 21-year-old fashion blogger, in an effort to kick off our new 'A Day In The Life…' photo series. What we received was something that scraped past the surface and took root beneath more polished exteriors.
"My attempt in photographing her was to bring in that  21-year-old teenage girl side story. Nothing contrived, keeping it real and making that transition of her identity a little bit more intimate," Dakpa elaborates further.
We also caught up with Bhasin for a quick question round to unravel the fashion student experience a little more:
I. 3 words that best describe the fashion student experience? 
Inquisitive, Observer, Opinionated.
II. 1 fashion quote that really speaks to you? 
Alexander McQueen once said, Give me time and I'll give you a revolution. That's something that's stayed with me. Also Carine Roitfeld, "Fashion's about  extravagance, and everything needs a bit of that." Also my own modified version: Rasna Bhasin, 'A good sense of distaste'
III. Claim to fame? 
I think it has to be twitter, or honestly if you go back to 2006 when NDTV and Times of India claimed Rasna Bhasin was the biggest David Beckham fan ever, that's one thing I'm super proud of!
Scroll on for the full feature spread. Happy viewing!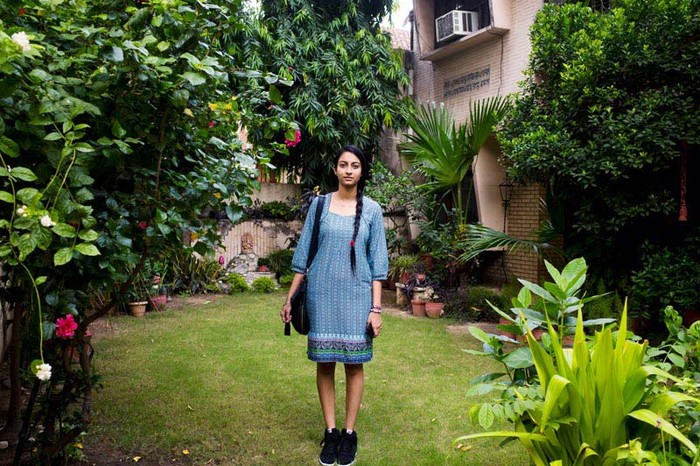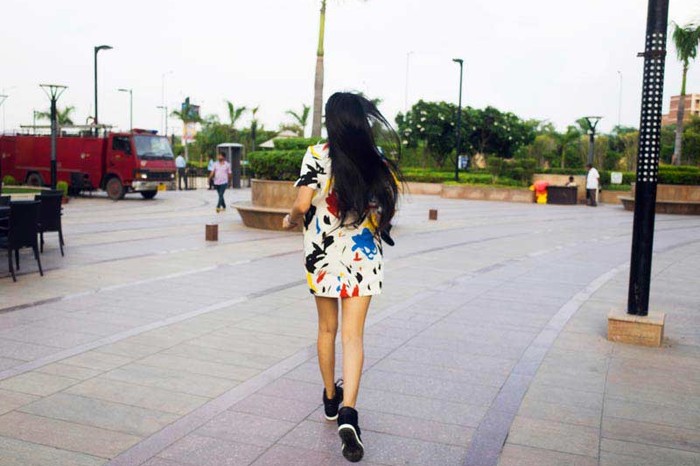 The Team: 
Image Credit: Tenzing Dakpa 
[Moving away from Sikkim, his adopted hometown, where he was born and raised by his parents, in 2004 this 28-year-old embarked on a journey of encounters with companionship, dependency and uncertainty of what is next to come. This was the starting point of a thought process that led him into photography. In his personal work he focusses on spaces of comfort. The interiors of rented rooms and temporarily inhabited spaces for him become the receptacles of the dialogues of alienation that are played out in the lives of their residents.The images serve as a testimony for the individuals carving niche for themselves and seeking refuge in the spaces they create. Through photography he hopes to create an inventory of exchanges that allude to an intrinsic need to belong and in retrospect achieve a better understanding of his own fragmented self, a conduit through which he tries to chronicle a part of his world. His current engagements in photography are perhaps a reflection of what Kandinsky wrote about artists who work from 'an inner necessity.' He graduated from College of Art, New Delhi in 2009 and currently lives and works in New Delhi, India.]
Model + Stylist: Rasna Bhasin 
[The 21-year-old is a sucker for happy endings. Fashion enthusiast, serial stalker and something in the making. And she's obsessed with David Beckham.]
Stylist: Gauri Verma
[Gauri Verma is a freelance graphic designer/ fashion stylist. Having recently launched her own label, JODI, in partnership with Karuna Laungani, her style of working is best described as relaxed and visual. Everything she does stems our of a love for origins and stories, while culture and crafts tend to play a key role in how she looks at things.]
Words: Mandovi Menon