Assuming you've already completed reading Volume I of this behemoth of a timeline, you've probably gathered that up until 2008, things were moving slowly, but steadily, towards a big bang of sorts. The ones who were fortunate enough to be exposed to these sub cultures had been acquainted with the genre for a long time, but with the advent of much higher numbers of internet users and a fast-evolving audience--both in numbers and tastes--there was a need for people who understood the dynamic nature of the Indian 'scene' to come in with a new strategy for pushing the genre they loved, and there was a need for them to work together with people who'd been around from the very beginning. Together, the two embarked on the kind of journey that's allowed unthinkable events--like an entire bass stage at Sunburn or the announcement of a seriously unreal all-bass international lineup courtesy Arms House at VH1 Supersonic at the end of this year, for example, to find a space. Comfortably, at that.

As such, you might find the mention of many names who existed in the first volume of this timeline, too. Only far more evolved and unbounded in the things they could, and could, not do.
Introducing the New Kingpins And Old...
[2008]
The Arrival Of The Frog
The launch of Blue Frog in Bombay marked a whole new era for everyone in the business. Musicians, event planners, and whole new job titles became the universe that spawned from it. Even this club - which started with its focus on live music - was eventually compelled to join the electronica rat race, though, in keeping with the youth's hungering demand for the same. Weekends at Mumbai's biggest electronic music hub seemed reserved for minimal tech, deep house, copious amounts of Tiesto mimicry and of course, psy-trance, but Blue Frog wasn't having too much of that. Whether it was bossa nova dance music, french electro pop or seriously underground drum and bass music, they created an ecosystem where all genres felt welcome, making this one of the most pivotal points in the entire journey. Moreover, it was also the breeding grounds for Sohail Arora who started here as a music programmer and went on the become the eventual founder of KRUNK—quite possibly one of the most vital influences in pushing bass music to where it is today.
"High Chai's NYC party Avaaz went to Blue Frog Bombay ("AVZ:BOMB") with Shaa'ir & Func, DJ Nasha and other artists in February of this year," dimmSummer of Ethnotechno recalls. "High Chai Recordings re-launched with DK, dimmSummer & Cenzo as a bass label in June, specializing in Breaks, Dubstep and Electronica with Goonda: Third World Radio as their first release."
Shiva Soundsystem release India: One, the first Drum & Bass/Dubstep mix album specifically for India.
You can check it outhere. They went on to launch their 'outlawed in India' tour off the back of this release in 2009, but more on that later in this timeline.
Will the real BBC please stand up?
The British Broadcasting Corporation had already done its bit in pushing out the bassier sounds from the subcontinent in foreign lands - but closer home, it was Bay Beat Collective—a 3-person bass tribe of sorts—that was really responsible for making this current generation of indie music audiences gravitate towards dubstep and drum n' bass.
"This was when I first heard dubstep," Anil Kably, owner of Zenzi, testifies. "Breaks soon fell out of favour when dubstep came in - and back then, it wasn't even called that. The first chainsaw dubstep vibe was played at Zenzi Mills, the most revolutionary club the city's seen; upstairs, where the underground sounds found their home. Downstairs was where we'd be playing techno and club music. I, myself, played all kinds of genres for a year and a half at Zenzi, to very little audience. My son Raffael (a part of Bay Beat Collective) was just getting out of college at the time and was very taken with the dubstep sound and it wasn't long before he and his friend Sohail Arora were itching to get behind the console, and the dubstep scene really took off from there, at Zenzi Mills, which was the real club in the city. The first organised underground sounds in Bombay began emerging from here, along with Bhavishyavani parties that were already taking place at offbeat venues. UK garage and other new, underground sounds started coming out of the upstairs section. Raffael, Sohail and Varoon Nair started playing Monday nights, nurtured by Kris Correya. He really was a mentor for all these kids - a large part of this was due to the fact that he played those sounds first, with a fair amount of foreplay that took place at Zenzi Bandra. Regular bass parties began to take place at Zenzi Mills from here on, with Shiva Soundsystem coming down every year to throw down some mayhem as well.
The Reggae Rajahs, booked by Kris, had their first performance here as well, and I still remember that it was a smasher of a night.

"Many of today's younger producers, writers, and musicians were regular patrons at these nights. Sarvesh Srivastava (SICKFLIP) who is, today, one of the hardest working music producers in the country , was one such patron a regular patron along with other kids like Mandovi Menon and Varoon Nair," he continues.
"In my opinion, Zenzi Mills had a pivotal role to play in the bass music scene in Bombay and further in India because at the time, there was really just that venue hosting exclusive bass parties and getting a healthy rotation of artists to perform on weekends, all through 2009 and 2010," Sarvesh Srivastava testifies. "I was really driven by the early dubstep movement hailing from the UK and I started to recreate those sounds in my bedroom and a laptop back then. Soon after, I heard there were bass nights at Zenzi bandra back in the day, I really wanted to be there.
"Would be safe to say Bay Beat Collective were the first bunch of people I had watched playing out bass music in India at the time," he admits. "Soon after, I found myself attending their regular monthly nights, which got me in the groove of things. Bass Camp festival (since 2009/10), by Sohail Arora has definitely taken firm and steady steps in order to make the Indian bass music scene what it is today, as well."
[2008-2009]
Connecting the dots.
The buzz that the first of the decade had been building up to began a significant uphill turn around this time, a bass-hungry triumvirate catalysing parallel movements in the cities of Bombay, Bangalore and Delhi.
Bacchus' DnB Night Cuts The First Slice Of The Pie in 2008
2008 witnessed Vachan Chinnappa kicking off weekly drum'n'bass nights at Bacchus, Bangalore, held every Wednesday to familiarize audiences with a higher bracket BPM at the hands of an unmatched selector. These Wednesday nights helped drum'n'bass 'arrive' in Bangalore. "The initial response to bass music was quite disheartening," Vachan tells Homegrown. "The first four to six months were an uphill struggle, but persistence was key. We had to continuously be conscious about what music we were putting out there, and we had to be careful to arrange it in a way that was easily palatable for the limited audience we had. Once we got the audience familiar with the taste of bass music, it was easier to experiment with the sound."
Counting NH7 2013 and opening for Prodigy amongst his most memorable gigs, he remarks that he hopes to hear some old school sounds coming back soon. Meghna Vakada of Bacchus recalls, "It took about 6 months for the sound to catch on, and one year for it to actually become viable as a business. It was a great time to be a part of the scene, cultivating the tastes of the audience that, we realised, did want more of this music – drum'n'bass, underground electronica and lots of bass. Any kind of bass-heavy electronica was always welcome at Bacchus, and I really look upon those days fondly. Vachan Chinappa played a huge part in the Bangalore movement and he has grown so much over the years as well, you can see it when you listen to his sets. I feel like artists like Sandunes, Sulk Station and EZ Riser are showing immense potential for a range of genres in the future too."
Bombay Began By Krunkin' It With India's First Booking Agency, Krunk, Being Founded by Sohail Arora In 2009.
One of the most defining moments, as testified to by practically every person we spoke to for this piece, was the founding of bass kingpin Krunk, the all-India artist management & booking agency specializing in the finest local and international talent within the music industry. Few people had the patience to cultivate tastes for bass music (or dedicate their commercial interests to it) the way its founder, Sohail Arora, did, and today, both he and newcomers in the space are able to enjoy the fruit of his efforts.
"It took us 6-8 months to actually draw people's attention to bass music when we first started playing," says Sohail Arora, founder of Krunk and one half of Bay Beat Collective, recalling the evolving genre-crossovers in his early days. "At first, it was just us and our friends who came out for these nights to show our support at Zenzi in Mumbai on weekly drum'n'bass nights on Mondays. Today, everyone wants to do bass music – it has grown exponentially over the last decade, especially; it's a trend now. What Krunk, and Bass Camp, has always wanted to push is quality bass music – whether it's trap, house, drum and bass or dubstep."
Having brought down some of the first international bass artists to the country, Krunk today boasts major pioneering privileges, with acts like KOAN sound, Dubphizix, Jazzsteppa, London Elektricity and Alix Perez to its name aside from mentoring, nurturing and pushing indigenous bass talent like OX7GEN, Sickflip, Reggae Rajahs and Sandunes to name only a few. Incidentally, he also unleashes equally progressive bass music today as EZ Riser post the slowing down of BBC, more recently.
The Junglist Movement Breathes Its First In Delhi Simultaneously.
After a chance encounter between Prax, Maarten and Delhi Sultanate at Sunburn 2008, the conversation evolved in a way so as to finally give rise to BASSFoundation's first night at Café Morrison in Delhi in 2009, playing 'a lot of liquid drum and bass; melodic, sample driven, soulful stuff'. The junglist movement in the capital had breathed its first.
"The night was jam packed and was the beginning of a regular monthly night that brought some of the biggest bass artists from India and some from abroad to a crowd of enthusiastic bass heads,"
Delhi Sultanate tells Homegrown, calling that night 'perhaps the most important' in their journey. In terms of challenges that exist, even today, "Venues are a big problem. It is so hard for us to find alternative venues that are inclusive, with an adequate sound systems. I would ideally like to organise events outside of clubs, without liquor sponsors etc. in a public space but that, for me, has been nearly impossible so far. We are not living in a free country by any yardstick."
The Delhi Electronica Supply Unit helps the transition from underground to mainstream in Delhi, too.
"For me, in Delhi, it really kicked off with the D.E.S.U. (Delhi Electronica Supply Unit) parties followed up by the Bassfoundation parties, Reggae Rajahs parties and then the scene I was a part of developing at T.L.R., the first real venue in Hauz Khas Village,"
Suhrid Manchanda AKA Su-real tells us. "It was the promise of doing something fresh and new on a relatively clean slate plus the community of friends that was evolving around the music. To this day, that's what keeps me going."
"For about four years ( 2009-2013) I handled the cultural programming at the little-club-that-could, T.L.R.," he continues. "I like to think we played a key role in Delhi at the beginning of the current cultural boom-time that demonstrated that there was an audience for non-commercial fare in music, art and culture. We had a lot of epic nights - witnessed the first few gigs of artists like Dualist Inquiry, Ska Vengers, Reggae Rajahs, and many others. We were definitely the first club to focus on featuring nano-genres like Trap music and Moombahton along with all other bass music - reggae, dancehall, d&b, ukf, etc. - that have infiltrated mainstream culture. Of course there are festivals, artists and other occasions that may have had a much broader, far reaching impact... but at a grassroots level, I have been reassured by many in the scene and biz that the T.L.R. saga was not for nought."
The Biggest, Baddest Gigs Arrive In Bombay & Bangalore, Courtesy Shiva Soundsystem
"This was the year that Shiva Soundsystem released "India:One" the first Drum & Bass/Dubstep mix album specifically for India,"
Nerm says. "The following year, our Zenzi gig as a part of the 2009 Outlawed in India tour was awarded the "biggest, baddest gig of the year" by Time Out."
"Something changed that night at Blue Frog (read:drugs x-))," testifies Dharam Saraviya of OML. "Post-hardcore breakdowns that we jammed out at parties / smoke-sessions were now slowly starting to be replaced by the drops of bass."
Zenzi Represent Part III
Bay Beat Collective was formed in 2009, comprising of Raffael Kably, Sohail Arora and Kris Correya. Heavily influenced by European underground music, they dabbled in aural territory spanning a range of styles - from breaks to drum'n'bass, glitch hop to dubstep, dark to funky and tech.
"Saturated psy trance and house music (mainly mainstream) across most clubs in India and the need to introduce new and interesting sounds to India drove me to do what I do today," Sohail tells us.
The trio booked out Zenzi in Bombay on Mondays to push floor-shufflers to wall-crawlers with tunes that began to garner the appreciation it deserved.

In its final year, Zenzi also painted the city's soundscape with a mixture of dub, breakbeat, bass groove, drum'n'bass and hip hop with a property called 'Styluz', with DJs Uri and Reji as resident DJs. Mash ups of old school grooves from the 60s & 70s reigned supreme, looped and played on turntables, at what had grown to become the city's 'nightlife Mecca'.
"Someone should bring a place like Zenzi back, the city really needs it," Anil Kably signs off. We can almost hear 90% of our interviewees nod in unison.
The India Calling Mixtape, featuring many of India's pioneering bass artists, was released.
"If we're talking just about India and the past 5 years or so, then I'd say Bandish Projekt are solely responsible for piquing my interest in the potential of the Indian Bass scene," England-based DJ Umb of Generation Bass testifies. Co-founder of multi-award nominated blog/label/institution, which focuses predominantly on introducing dance flavours from all over the globe, he is also one of the head honchos behind the new Generation Bass Digital Label.
"What they were doing, nobody else from India was doing, or perhaps not as well enough as them, anyway. After Bandish fragmented, and Mayur and Nucleya went their own way, with Mayur keeping the Bandish brand, I followed both of their forays into Dubstep. It was pretty mind-blowing at the time, and was the main inspiration behind my "India Calling" mixtape from 5 years ago which caused a little noise at the time. Then there were other producers like Sound Avtar and some others who were really impressive with their take on bass genres."
Listen to 'India Calling,' below:
Bass Sub-Genres Start Catching On.
In early 2009, cousin brothers Piyush and Prashant Bhatnagar formed Deaf Bass Twins, debuting at the Holi Cow Festival in Delhi. Piyush, who handled the production, live sets and tech-support, went on to form Sound Avtar, his solo project that churned out his own brand of drum'n'bass, dubstep and bass-heavy electronica.
"When I started playing bass music, the 'scene' in India was relatively much smaller than what it is today, and a bit 'underground' at the same time," Piyush recounts for us. "Hardly a few Indian DJs and producers were playing and promoting the sound - and I'm talking about 2005-06 approximately. What got me into it was a totally different energy that I used to experience, and I still do, in the whole process of playing out and producing bass music. Bass, to me, is a medium to express my ideas in the best possible manner and I'm glad the audience receives it well, too."
One Of The Original Music Journalists of the Indian Bass Scene Speaks His Mind.
"If you look at Indian artists based in the West, then that's quite a rich and varied history which stems back to the 80's and 90's. More recently, British Indian artists like M.I.A., Foreign beggars, Sukh Knight and Engine Earz have obviously helped in a big, big way to influence producers in India,"
DJ Umb of Generation Bass tells us. "But if we're talking about Indian artists based in India, then I don't think there have been any yet to highlight as an International moment. That has yet to come. From a personal point of view, though, some of the highlights for me all involve just one man - Mayur Narvekar from Bandish Projekt. There are a lot of pretenders out there but this man is the real deal, a real artist! The BBC Mix he did in 2009 was out of this world, and still ranks as one of my favourite mixes of all time. I saw this video of him at the Roots Festival in India and it just blew my mind and this was back in 2009!!! That same year Mayur was DJing live on the same bill as me as part of the BBC Asian Network Mela some time in 2009 and he blew my mind. The way he DJ'ed and the tricks he used and the tunes he was dropping just made my jaw drop."
Watch Mayur at the Roots Festival in India below:

Mayur Narvekar also cites this tape as a significant moment in bass culture, as so many Indian artists were featured together on it.
Listen to one of his 2009 mixes for BBC Odyssey Radio below too:

Nu Asian Soundz Compilation Is Born.
DJ Nasha writes to dimmSummer via Facebook about a new remix he did under a new moniker B.R.E.E.D for Jalebee Cartel's Mirrors and just like that, Nu Asian Soundz Compilation was born. You can check some of their music out over here.
Teddy Boy Kill Is Born.
Audiopervert and Toymob form Delhi-based electronic outfit, churning out some of the most deranged bass-heavy sound in the country. One we happen to be huge fans of.
[2010]
2010, in retrospect, heralded the sounds to come in a way that had never been done before; it was as though a machine gun went off this year, and Bass unleashed a torrential downpour of its own sub-genres upon the country.
The Epic Birth of the NH7 Weekender Festival.
Martin Elbourne, Vijay Nair and Stephen Budd put on the inaugural edition of the NH7 Weekender festival from December 10–12 in 2010 at Koregaon Park, Pune. Organised by Only Much Louder, it was the first time that a festival had different stages segregated genre-wise. Eristoff Wolves Den was headlined by Asian Dub Foundation and featured Bay Beat Collective, MIDIval Punditz, Shaa'ir & Func and Jalebee Cartel (Arjun Vagale). This was when the influx of international bass artists really started picking up as well, and there has been no looking back since.
Mental Martians, consisting of Sarvesh Shrivastava, Piyush Bhatnagar and Tarang Singhal, a semi-live drum'n'bass, dubstep and glitch hop collective formed in January 2010.
India's first semi-live act which concentrates on sounds like drum and bass and dubstep, Mental Martians gigs have Piyush and Sarvesh playing a back-to-back DJ set on the decks while percussionist Tarang plays the table, djembe, bongo, darbuka and timbale to weave rhythm with groove.
"I, along with two friends of mine, came up with a live, bass-heavy performance collective called Mental Martians," Sarvesh tells us. "Our agenda was to make as many people listen to our selection of bass music possible. We played out Glitch Hop, Drum & Bass and Dubstep with a live percussionist which sort of made things interesting on stage. On that note, I got to play at some really good venues and gigs through the country including some key festivals too. Soon enough I released a bunch of audio on a Brit label Plain Dope records and Dutch label Black Hole Records which gave me momentum in my solo project SickFlip."
In the same year, Ritesh D'souza, better known as DJ Nasha, launched his alter ego dubstep project B.R.E.E.D.
This was a major departure from his commercial and house music and Bollywood remixes so far, and a no-holds-barred foray into the undulating world of bass music.
"In about 2010, we did the Boiler Room sort of thing before the Boiler Room actually existed with a French organization called Waf Radio in Pritesh's (Bandish manager) house in Leicester," DJ Umb of Generation Bass recalls. "Once again I was mesmerized by Mayur's set incorporating live percussion and the most awesome DJ'ing I'd ever seen. Maybe also the compilation that we did "Generation Bass Presents Transnational Dubstep" helped shed some limelight on the burgeoning Indian Bass Artists as Bandish, Engine Earz & Sound Avtar were all on it."
Electro East with Nerm was a weekly radio show brought forward the heaviest alternative beats and bass from across the underground, airing on BBC Asian Network for four years. His final mix was a smasher to remember the show by, that Mayur Narvekar staunchly vouches for.
Shiva Soundsystem was also responsible for bringing Caspa on tour to India, 'the first international dubstep act to play in the country.'
Listen to Nerm's final Electro East mix below:
Meanwhile, Pathaan's Musical Rickshaw, 'a weekly journey of the best in world dance, Asian chill, electronica, liquid bass and blissful beats', wrapped up his final show on the Asian Network, commemorated with a 2 hour Asiatic Chillout Special 'The World Odyssey Mix'. You can check that out here.
Drum'n'bass musician, producer and DJ LTJ Bukem performed at Blue Frog, showcasing the atmospheric, jazzy side to drum'n'bass and in November, a two-day festival at the same venue that had Talvin Singh and Osmani Soundz laying down some massive UK dubstep-fusion vibes alongside Talvin in November. This is when dubstep had started to blow the roof off venues.
OX7GEN's Foray Into Drum'n'Bass
Aditya Ashok, whose aural aesthetics are as versatile as his myriad influences, released 'Northern Lights', his first ever single under the moniker OX7GEN. Today, with more than a few solid EP releases to his name, and now a major Live Drum N' Bass act OX7GEN LIVE, he's easily one of the most prolific, young artists in India's bass scene.
"I had never tried song-writing, production or mixing before," he tells Homegrown. "I convinced my folks to buy me a Macbook and just started experimenting and applying whatever I'd learnt over the years. I started listening to drum'n'bass in 2008, and something about it really struck a chord. Northern Lights was a straight-up drum'n'bass track, which was received quite well, and I started exploring the sonic qualities of a lot of instruments. The sound of an electric piano really stuck with me, it's very dreamy and is a strong motif in the single."
Introduced to London Elektricity by Sohail Arora of Krunk, Aditya got into drum'n'bass in a big way, listening to a lot of podcasts and mixes, and starting to sample its sub-genres as he figured out what it was about it that made him tick. "I went to a Bay Beat Collective gig around this time at Zenzi mills, where everyone was very involved in the scene - either as a promoter, an artist or a regular patron and this is when everyone really got to know another. There were only 13 of us at this particular gig, I remember. My first few experiences with dubstep and drum n bass happened here, and Raffael Kably used to play some seriously sick dubstep – it was amazing."
The First Bass Camp Festival by Krunk Kicks Off.
The first Bass Camp Festival was held at Zenzi Mills, India's first and only bass-heavy electronic festival till date, and this moment has been cited practically by every person we reached out to for this piece, as being a pivotal point in the evolution of bass genres in the country. The festival completed its thirteenth edition this year, headlined by German bass music act Symbiz Sound.
"There is a constant effort made by Bass Camp that goes into pushing bass music by booking some of the finest artists from international drum 'n' bass community,"
Piyush Bhatnagar of Sound Avtar comments.

"My personal best gigs have been Jazzsteppa and London Elektricity – both at Bass Camp gigs," says Dharam Saraviya of OML. "My personal best gigs have been Jazzsteppa and London Elektricity – both at Bass Camp gigs. Sohail and DJ MoCity have pretty much been the biggest promoters of the scene here. Big mentions also to Concord Dawn, Spoonbill, Alix Perez & Mr. Bill! Sohail has nailed it with his programming, managing to latch onto the pulse of what's hot with the audiences here and abroad. As a festival organizer, I can appreciate deeply the effort and sheer force of will it takes to book and bring down someone who may not be a guarantee to rake in the bucks, but is someone you know your friends and the audiences really need to check out."
[2011-2012]
The upswing from here on has been monumental, spearheaded by several entities, one of the most prominent of which has been the NH7 Weekender festival.
The Onslaught Of The Festivals
"The festival scene had really started kicking in by this point,"
Karsh Kale says, hitting the nail on its head. "Festivals like Sunburn and NH7 now had stages dedicated to bass and dub music, and this really created opportunities for people to experience bass on a mass scale. The club scene is too exclusive, and not everyone is necessarily exposed to it, as opposed to the festivals, and the scene just exploded after this. Bass music began to emerge as a known or accepted genre, splintered off of EDM, which was more of a commercial concert vibe than a club scene."

"The time changed and the demographics changed,"
Kris Correya agrees. "The crowd had increased tremendously – with over 2500 people at NH7, and over 20, 000 people at Sunburn. The young, professional working population of India was becoming independent and had the income to attend these festivals. And this is just going to increase threefold in the next ten years. Even if Zenzi had happened ten years before it did, it wouldn't have worked. If 10,000 people come out to a festival, 2 or 3,000 people are bound to like what they hear and if you think about it, people should know that they are more responsible than the people making the music for the growing popularity in these genres."
Dub Station Hits the Weekender
Pepsi Dub Station was a new stage added to the NH7 Weekender in 2011, curated by DJ Mocity (Mohammed Abood). "Being a promoter in Delhi doing Bass Camp festival for Sohail and always bringing down solid names helped us realize that there was a demand for the sound; it was just still underground," Mohammed Abood tells Homegrown. "Well, the fact that Vijay Nair gave us an entire stage and allowed me to program it for 3 days with the support of a team I recruited was just surreal. These few years of dub have definitely made a difference in the scene, thanks to OML for allowing it to grow organically. It was the first time something like this happened on that scale so surely it was an eye- opener for all of us DJ promoters and bookers – we started realising that the scene is about to explode."
"Before, we'd mostly have manicured audiences that would come to our gigs,"
Karsh Kale recalls. "At NH7, it was a completely different experience, and it really accomplished something big. We'd have students and general people coming in and listening in, festivals like this one are one of the best things that have happened to India, without the filter of the media. Bay Beat Collective is another name that comes to mind when we talk about artists who've really been keeping these genres alive and constantly evolving."
Ritesh D'souza (B.R.E.E.D., formerly DJ Nasha) tells us, "For us, personally, the 2011 set we did at NH7 was the biggest and the most influential sets that went down to date. The line-up and energy was great that night which really showcased a lot of bass music that night. All of the artists had great bass-influenced sets that night and the crowd absolutely ate it up. That was pretty monumental for those just getting into bass music at that time. Generally speaking though we also think bringing artists like Chase and Status, Caspa, Foreign Beggars, Noisia, FreQ Nasty, Alix Perez and Blogs like Wild City and now, Homegrown, who have featured/written about and pushed so many artists doing bass music in India has just cemented the development of this genre in India."
"There have been a lot of challenges we faced, especially back in the day, when we were always pushing for a new sound," he elaborates. "We were pushing the newest sound be it dubstep/future bass/glitch hop/post dubstep and more. I, with my DJ set, definitely had frustrating moments with cities like Delhi & Bangalore earlier in the day, when these sounds were unheard of.There would always be one person in Delhi who would ask for a commercial tune or so. But my DJ sets have always been pushing new sounds no matter what."
WOBBLE! Nights at Bonobo, Bombay, Shake Things Up All Over Again
WOBBLE!, Bombay's premier bass-heavy night, kicked off at Bonobo in 2011, some of the country's heavyweights in the electronic circuit like Bandish Projekt (Bhejafry Records UK), Func International (Pentagram/Shaa'ir and Func), DJ Uri (Start From Scratch/UK) and DJ Pravvy Prav. Every second Friday of the month, they would play genres ranging from hip hop to glitch house, dubstep, drumstep and drum'n'bass, kickstarting a movement that brought Bombay audiences the freshest sounds around.
"To be honest, I've been into bass music since I was a kid. I got involved in the scene as I had already been involved with Mayur, Udyan and Randolph for many years prior to moving to Bombay, for a little while," Pravin Mukhi (DJ Pravvy Prav) shares. "I have been DJ'ing d'n'b since I was 17, at clubs and on radio in Dubai. I also played a bunch of d'n'b gigs in Europe, and the Middle East. When I moved to Bombay, I just jumped in with both feet. I was already doing the S+F thing, so I started DJ'ing in Bombay too. I then started a night with Randolph, Mayur and Uri, called WOBBLE! because I wanted to shake things up."

"I think there are lots of things that stand out," Pravin recollects some of the milestones that began the upswing for bass-heavy genres in the country. "Whatever the Zenzi guys did (Matan and Anil Kably) everything Randolph has been pushing for decades, and I feel great about what WOBBLE! did for the scene, and KRUNK, BBC and Bass Camp are huge in spreading the scene and awareness. Respect especially to Mayur, Randolph, Monica, Uri, Vachan & Nikhil Chinnappa, Udyan Sagar, Sound Avtar, Sickflip, Rejistry, Naveen, Ruskin Master, The Entire GRD (Grime Riot Disco) Crew, Blue Frog, Bonobo, Dooj Ramchandani, who handled the visuals, and Divyan our main sound engineer (amongst others). Utmost respect goes out to all the people who came down and supported us and made everything possible. They were the most important if you ask me."
"I got in on the WOBBLE! nights at Bonobo when Pravvy Prav was living in Bombay, and we hashed out a drum'n'bass night, that Mayur Narvekar got in on too," Randolph Correia says. "We didn't think of it as forming a collective at the time, but it did end up being one, and it came together really well. A lot of people had been waiting for this kind of music – a night dedicated entirely to bass music, from dubstep to dub to drum n bass. This was founded out of a need as artists, and we didn't particularly expect people to respond so well."
OX7Gen Keeps the Drum'n'Bass Going
OX7GEN (Aditya Ashok) formed his solo project in 2011, bringing forth an onslaught of original liquid and ambient drum'n'bass with a continual focus on 'building a frenetic energy with his well-laid and crunchy beats, overlaid with melodious sonic layers'. He played his first ever set at The Cool Chef Cafe in Bombay, opening for Bay Beat Collective, a prelude to a smashing career in the genre, having explored many others.
"Although I started at 10PM, there was quite a crowd for the gig and they really dug the music. It was at the end of this gig that Sohail asked me to sign with Krunk as an artist."
"I really felt like dubstep was starting to nosedive around this time," Aditya Ashok tells us. "It was just becoming a flexing contest, in the pursuit of the dirtiest drop, and had moved away from the grooviness, although I have to admit the aggressive bassline was still pretty cool. I just wasn't enjoying listening to it, so I stopped playing it. The Bass Camp Festivals were a huge push for the rate at which the audience was developing and brought quality music producers to India, and bass music had really started picking up. The addition of Pepsi Dub Station at NH7 in its second year, hosted by Mocity was also a huge moment."

In 2012, Ashish Jose aka Tarqeeb formed his moniker in the summer of 2012 with a focus to promote quality electronic music. Coming from a metal and psychedelic trance background, his sets legitimately qualify as 'eclectic' with the only constants being 'deep, groovy bass-lines, dark atmospheres and a trajectory that ultimately crescendos into high energy dance music'. The two, along with Sohail Arora of Krunk, went on to host Strictly Drum'n'Bass nights in Bombay and Delhi, an underground movement from late 2013, and a shot in the arm for the genre more recently.
The Bass Camp festival in Bombay and Delhi this year was headlined by English electronica duo KOAN Sound, all dark dubstep breaks and funky grooves, performing with artists like ViceVersa, OX7gen, Tarqeeb, Dualist Inquiry and Sandunes.
dimmSummer's Sub Continental Bass Vol1 released, was picked up by Universal Music India that July.

Along with Nucleya, B.R.E.E.D & Delhi Sultanate, is a young producer Piyush Bhatnagar, from Deaf Bass Twins, who eventually rebranded himself as Sound Avtar, for whom dimmSummer crafted a logo, and the rest is history with his debut EP Top Gun.
Watch this video of India premiere with DJ Mocity's Delitronica below:
Welcome to the Indian Underground - Wild City
In August of 2011, Munbir Chawla and Sarah Fatemi started Wild City, a first-of-its-kind publication, covering underground music, born out of a need for an existence of such.
"I grew up in London, and at the age of 18, I transitioned from listening to metal to jungle and drum n bass," Munbir tells us. "That was probably my first foray into bass music, and dubstep, moombahton and basshouse followed quickly after. I moved to India in 2010 and the first ever party I went to with a sound like this was probably at Zouk in New Delhi, where there was a soundclash between BASSFoundation and Reggae Rajahs. It was a representation of a culture that was growing. DJ Mocity was really pushing new genres at the time in the city, being a promoter as well, and he had a big role to play in Delhi, especially experimenting with electro-hip hop. Audiences were being cultivated as artists were experimenting with bass genres, and the clubbing culture in Delhi was growing."
"BASSFoundation was definitely one of the biggest acts that got people excited about these sounds," he continues to reflect. "They pushed bass sounds really hard in Delhi, and came out on top."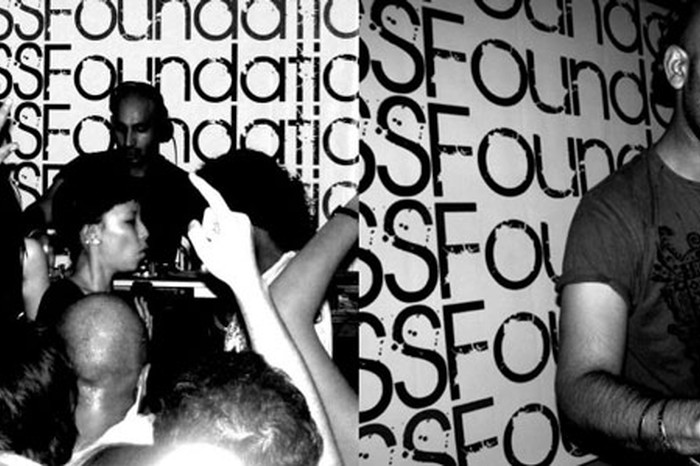 Asked about some of the landmark moments in bass culture according to him, Jatin Vidyarthi (Masta Justy of Bhavishyavani) tells Homegrown, "The starting of Bhavishyavani, Krunk, Wild City and Oji were pillars. Bringing down artists like Skream, Benga, Mouse on Mars, Dorian Concept, Dj Marky, LTJ Bukem, Dub Phizix, Klute, Apparat, V.I.V.E.K. are all thanks to them. Initially, it was all a very fresh and intimate experience... the younger crowd nowadays has much more evolved tastes. One of the biggest challenges in trying to organise underground parties is that the venue, people and DJs all have to be in sync. It is quite a complex thing and usually involves a crew who need to be on the ball. But it is a fun and rewarding undertaking." Mentioning Sandunes, Monsoonsiren, Lifafa and King Brain as some of the most promising artists, he remarks that Wild City and Krunk artists are the ones to watch out for on the bass side of things.
[2011]
The Prodigy Comes to India
The first edition of the Invasion Festival was headlined by British electronica giants The Prodigy, organised by Only Much Louder, performing at Bangalore and Delhi.
Watch this video of Prodigy in India below:

Kris Correya, like Vachan Chinappa, vouches for it as a significant moment in bass music, having been a part of the other Indian acts including Pentagram, Heavy G, and Australian electro-rock/drum'n'bass artists Pendulum (DJ set), that opened for them in Bangalore. "Having these bass heavyweights perform here really opened eyeballs in the country to bass music," Kris Correya comments.
The Indian acts that opened for them in Delhi were Pendulum, Pentagram, Heavy G, MIDIval Punditz and Jalebee Cartel.
"Seeing The Prodigy in Delhi in 2011 was definitely a pinnacle experience for me in India…" DK of High Chai Recordings tells us. "I had seen them a year or two earlier back home at Roseland in NYC. Looking at the bass-music lineups for Goa/Mumbai/Delhi this 2014 holiday season is mind-boggling. The electronic music talent in India is really impressive and inspiring. I got to check out Nucleya and B.R.E.E.D drop sets in Dehli. Arjun Vagale is really amazing as well - all High Chai label mates now thanks to dimmSummer curating really stellar compilations and pushing boundaries at every turn. We've got more to come in the new year!"
[2012]
Run tha Trap - Lucid Was Founded
2011 onwards, old-time producers as well as new ones started embracing genres like trap and moombahton. Asia-based event company Lucid, owned by Kenneth D'Souza and Martin Prihoda, brought down LA-based Dirty Audio down to Bombay and Poona in 2012.
"We brought possibly the first International Trap & Moombahton artist to India last year (2013) to Big Bang Bar in Bandra and Kue Bar in Pune in August, LA born 'Dirty Audio' who was supported by BBC (Bay Beat Collective)," Kenneth D'souza tells us. "Great event in Bombay; because not only did we turn an ordinary bar into a proper intimate club, but that night saw regular working-class people on a Thursday night DANCE truly enjoy a genre they most likely didn't even know existed. Not to mention the already existent bass fans who were there to support and were just incredible. The Pune gig was an just an outright surprise, as we had over 900 people on a Friday night dancing to Bass music and really digging it. We are talking about majority commercial music followers in a college-dominated city being exposed to such new sounds and just consuming it with such ease. Our latest and most defining contribution to the bass scene was the 4-city Zomboy tour we did on October 9th to 12th this year."
Moving backward on the timeline, he tells us a little bit about his history with bass. "Bass music always intrigued me," he says. "Coming from a North American promoter background and witnessing people's reactions there to Bass music, played a significant part in why I chose to enter the bass scene in India, because it sparked a curiosity regarding the disparity in reactions."
Lucid has been one of the companies pushing bass-heavy sounds since its establishment in 2012.
And UnMute Agency Too
In March 2012, UnMute Agency (led by Dev Bhatia, former manager of Jalebee Cartel) was started to generate a superior experience for the artist, both on and off stage. With a focus on DJs and live acts producing and playing cutting-edge electronic dance music, they have been pushing the immense potential of their pool of artists such as BLOT!, Kohra and Big City Harmonics, as India's underground sounds.
Other Short Stories From Weekender
Michal Menert of Pretty Lights Music headlined the Eristoff Wolves Den at NH7 Weekender 2012, joined by OX7GEN onstage in an improv, which marked a beautiful moment of cross-collaboration between international and local bass talent.
"I actually got introduced to Menert at Penthouze in Pune, after my performance with Dualist Inquiry," Aditya Ashok tells us. "He asked me to play drums with him the next day when we were hanging out over a few drinks at about 4AM that night. It turned out he was actually serious about it, and sent over a car at 8AM to pick me up for soundcheck and we pretty much took it from there."
"Closing the Wolves Den Stage at Nh7 Pune after Buraka Som Sistema in Nov 2012 was a our first official live Engine-Earz show in India plus the tour alongside Jenna G," Prash Mistry says. "It had been a dream of ours as a band to visit India and perform so to finally be here meant so much. We performed with fellow Nitin Sawhney collaborator Ashwin Srinivasan during our "Introspector" song."

[2013 ]
This was the year that witnessed the Indian underground scene really opening up to international festivals and artists, an exciting influx that had bass-heavy genres making a full-frontal assault on eardrums yearning for new sounds.
Beach and bass make great allies - Krunk curates the first ever Bass Stage at Sunburn
Krunk curated the first ever Bass Machine stage at Sunburn, bringing the experimental glitch hop and dubstep of Sickflip, the liquid/ambient drum'n'bass of OX7GEN, and bass veterans Bay Beat Collective to name a few, to an audience of thousands in Goa.
Magnetic Fields Festival, The 1st Edition
Four creative entities – the folks behind Wild City, design and fashion brand 11.11 by CellDSGN, those responsible for throwing down mayhem with Grime Riot Disco nights WeThePpl, and production and design firm THOT came together to put together Magnetic Fields festival at the enchanting heritage venue of Alsisar Mahal in Northern Rajasthan; a venture born at the confluence of passion and business, and touted as "a unique marriage of contemporary culture with Rajasthani heritage and hospitality". Not too shabby for a festival in its first edition. Headlined by Berlin producer Robert Koch, it featured people who had been major influencers in taking the bass culture ahead like MC Orifice Vulgatron of Foreign Beggars, Engine-Earz Experiment, M Mat and Charlee (of Bhavishyavani Future Soundz), MIDIval Punditz, Shiva Sound System and V.I.V.E.K.
"V.I.V.E.K. is an old-school dubstep producer that I've been listening to for a very long time," Munbir says. "We booked him because we love his sound, and have always been great fans. What surprised us was the great response to this, and the number of people who were excited and came to watch him. It was quite exhilarating."
"Smashing up the Friday at the first Magnetic Fields festival with Pavan (Orifice Vulgatron from Foreign Beggars) was a lot of fun," Prash Mistry of Engine-Earz proclaims. "It's always great to play a new festival - but this ended up being something quite special. Witnessing Robot Koch's set was definitely phenomenal too!"
Indian Bass Gets Its Own Boat At Croatia's Outlook Festival.
The sixth year of the Outlook Festival in Croatia – the mecca for bass music - noticed a growing presence from India. The previous year had already witnessed BBC, Reggae Rajahs and BASSFoundation taking to the stage, and this year they had their own 'India @ Outlook' boat party featuring Reggae Rajahs, BASSFoundation, Nanci & Phoebe, WuLu, Bay Beat Collective and Delhi Sultanate & Begum X. There was a flurry for tickets, with the gig being sold out a month before the gig.

Keeping It #StrictlyDrum'N'Bass
Strictly Drum'n'Bass nights kicked off late this year, in association with Krunk, hosted by OX7GEN and Tarqeeb.
"Being one of Krunk's only drum'n'bass producers, Sohail asked me to be the resident DJ for this property," Aditya Ashok tells us. "One night every month, fans can come and listen to new sounds, as we have two new DJs playing along with me, and we always make sure that the music is fresh. As far as I can, I try not to repeat too many tracks or styles and we try to do different sounds, so we can sustain this and keep it relevant. Indian audiences are extremely fickle right now, and this is like giving them a shiny new toy. A lot of new sounds are developing within drum'n'bass itself and the idea is to introduce listeners to these and to new artists."
Skream & Benga Descend Upon the Country.
Skream & Benga make their debut in the country in Mumbai and Delhi, thanks to new event production company Oji, owned by Mikhail Mehra, who started off filming and editing videos for smaller DJ performances in San Francisco and Wild City, in association with Kitty Su, respectively.
"This was a big moment for bass in India," Munbir tells us about bringing the pioneering duo to the capital. "Pretty simply, bass music as we know it today, owes quite a bit to this duo, and it was exciting to be a part of this pivotal point."
"I remember during Skream and Benga, there were like 20 cops standing outside," Mikhail recounts the Bombay story for us. "I could see the entire Oji team all yelling and signalling me to tell Skream to shut the music. And I'm standing there sweating with a towel on my head thinking 'Naah, I think I'm going to roll the dice on this one. Let it keep going for a few more minutes and see what happens.' That's the thing, having 20 cops outside a music show, so unnecessary. Before that show I don't think that there were any mid-level shows going on outside clubs and festivals that wasn't Swedish House or Above and Beyond, so it was a very interesting undertaking."
"This particular booking really made a huge impact, I believe, as both names were literally synonyms for dubstep at that point plus the whole event was nicely executed in terms of venue, production, etc," Piyush Bhatnagar, Sound Avtar, comments. "Proper warehouse scene I must say. Being on opening duties for the dubstep dons was incredible!"
"I was never really into the bass scene in India," Mikhail relates, about his foray into bass music. "When I lived in India, I originally liked rap and hip hop, listened to psy for a bit, then Nirvana and a bunch of indie stuff like Death Cab for Cutie, The Shins etc. I moved to America and originally was into electro house and a lot of dark French electro. It was around this time in San Francisco that I first heard music from Cyrus, Distance, Caspa, Skream, Rusko, Scuba, Doorly and then got really into bass oriented music. I became all about bass and Sub."
When asked about some of the significant moments in bass culture in India, he tells us frankly that while he wasn't really in the country at the time, Pradeep Matthews, someone who has worked closely with him since Oji's inception, has always told him about how Zenzi (once owned by all round OG Anil Kably) was really the spot where it went off.
Watch a video of the ESCALATE: Skream & Benga Aftermovie in India:

"Getting anything done in India is a big challenge," he tells us. "The bureaucracy alone is mind numbing, coupled with the "chalta hain" attitude about everything. There's a list made by the "World Bank Group" which ranks countries in order of being able to conduct business. India is ranked 142 behind Uzbekistan, Pakistan, Sierra Leone and Cambodia. We really need to get our shit together. #THANKSMODI."
"I think that the crowd at Grime Riot Disco showed me that India was ready," Mikhail concludes. "I remember hearing music there, that was super fresh, stuff I would hear at parties in LA or SF. This was at one edition I went to at H20 in Bandra. The people I met and saw there gave me the confidence to start Oji."
Engine-Earz Program the first ever Bass stage at Vh1 Supersonic
"Programming the first ever Bass stage at Vh1Supersonic 2013 bringing across what was probably the largest international bass line-up that had happened in India up to that date," Prash Mistry recalls. "We were proud to be following on from all the amazing work that everyone had put in before us. We wanted to show the naysayers that bass music really could hold its own against the other EDM stuff that was being played and we really managed it - we managed to have a full stage right the way up to the end of Above and Beyond's set!"
UK bass mavericks Engine Earz were joined by some of the most prolific names in bass music from India and the UK including Orifice Vulgatron of The Foreign Beggars, Benny Page, Killsonik, Bare Noize and Moniker.
Engine-Earz Experiment Release Music For Free Download As Part Of A Nirbhaya Kickstarter Campaign
Engine-EarZ Experiment, along with Shiva Soundsystem, also made a unique contribution through the releases of their music for free download, as a part of a Kickstarter campaign to bring the Amnesty Award-winning play Nirbhaya to India. 'Nirbhaya is one the year's most talked-about productions, a thought-provoking telling of the story of rape and sexual assault in India, a topic that's been at the forefront of Indian consciousness after recent, horrific events posed strong questions about the safety of Indian women in their own country.' Nirbhaya opened to wide critical acclaim at the Edinburgh Fringe in August, starring Sneha Jawale, Japjit Kaur, Sapna Bhavnani, Poorna Jagannathan, Ankur Vikal and Priyanka Bose.
"Releasing the Nirbhaya EP with Shivasoundsystem was an important moment as we were trying to raise some attention to this cause," Prash Mistry tells us. "Nerm and I were both really proud to help in any way we could and releasing this EP was the least we could do."
The English heavyweights lined up an 'Engine-Earz Unheard Director's Cut' of 'Chalte Chalte' from the 1972 Bollywood classic Pakeezah, 'Nerm & D-Code's Final Cinematic Cut' of and This 'Cinematic Cut', given a work-over by Prashant Mistry of Engine-EarZ Experiment (who recently appeared on the first episode of the new season of The Dewarists), formed part of the soundtrack to Everywhere and Nowhere, a 2010 British film directed by Mehnaj Huda. Along with that is an unheard 'Directors Cut' remix. The second pair of remixes has Nerm and D-Code's Shiva Soundsystem 'Cinematic' edit of 'Phool Ka Taron Ka', part of the soundtrack for the same film, and an unheard 'Directors Cut' as well.
Listen to remixes from this release below:
In Other Snippets
- UK-based London Elektricity headline Bass Camp Festival in Bombay and Delhi, one of the most legendary editions that kept audiences on their feet throughout, at the hands of one of the few outfits who characterised drum'n'bass as we know it today, also dabbling in some liquid d'n'b.
- "OML has also dished out some big names, bringing down Foreign Beggars, Engine-earz LIVE, Chase & Status, Benga, Kill Paris, Bobby Friction, Michal Menert for the first time to India, amongst many others, and there's obviously lots more in store," Dharam Sarviya adds.
- Drum and Bass India, a new community supporting underground DnB Indian DJs/artists was set up.
- "Those artists who had attended the Puma 20hertz frequency workshops in Bangalore in 2013 were also really promising," says Sam Zaman (State of Bengal), who conducted the workshop, and was one of the headliner at the PUMA Keep It Real Nights that took place in the city. "And of those who are still experimenting with the bass sculpturing are the ones who are reshaping bass culture, I'm still waiting to see if any of them have released it in their public environment."
"These included the legendary Masta Justy aka Jatin Vidyarthi of the original infamous Bhavishyavani crew," Sweety Kapoor recalls. "He loved the workshop too and had some great stories of being blown away by State Of Bengal, Marquee Gilmore (one of the first drummers to take drum n bass sound live onto the drums) and Singer Amar (Warnber artist back then) gigs in late 90's. Rahul Ranganata, a guitar player, live sound engineer, and producer for The Bicycle Days, was also present, along with Karthik Basker (frontman of The Bicycle Days and also a DJ/ Producer who currently goes under the moniker Blushing Satellite) and Praveen Achary, a DJ/ Producer from Bangalore. Faheemul Hasan, whose project Avilente is a delicious mix of Ambient/ Glitch/ Psychedelic music was also there. Others included Nikhil Narendra andAyan De, whose artist avatar is Paralights, making some visceral music. Over three years of his existence as a producer in the Indian alternative scene, Ayan De merges emotive grooves with textural grit and glitch – cold and clinical instrumentation shivering with emotional fervour and timbre alike. There was also Prashanth Pallemoni, specialising in Afro-beat sets. Karthik and Faheemul in fact joined forces and set up electronic act KLYPP after this workshop, and they have been playing at various venues and festivals including NH7 this year."
"Several of them were calling Sam 'the monk' by the end of workshop as they were totally blown away by what he was able to teach them and his unconventional methods. Mostly it was about getting them to think and approach music differently, whatever type of music they were into. It was a reminder of being true to the inner artist voice. which is key, and also to look at bass differently."
[2014]
London-based Alix Perez, one of drum'n'bass' wunderkinds, headlines the twelfth edition of the Bass Camp Festival.
Watch the video of this 12th edition of bass camp festival, featuring Alix Perez, below:
The Ladakh Project Reaches Fruition In the Mountains
In August, Mumbai-based Sarvesh Srivastava aka SICKFLIP made waves with 'The Ladakh Project', an experimental audio-visual undertaking with friends and long-time collaborators, The Outbox Project. Two weeks spent two weeks travelling, documenting and creating, drawing inspiration from their travels which spread from Nubra Valley to Pangong lake produced sublime sounds that amalgamated with surreal beauty and showcased that bass music has a lot more breadth than people give it credit for.
"Three months back I had the launch of my audio visual project The Ladakh Project which, I might add, was very well received throughout the country and got a lot of love from a whole bunch of people for which I'm grateful for," Sarvesh tells us. "I think what can stand out over the years is the fact that progress needs change, and evolution comes as a by-product of the need to look beyond an existing scenario, which is only fuelled by the ones willing to go that extra mile to bring about the change."

Asa, Orifice Vulgatron & Engine-Earz Visit The True School of Music
Reading outfit Engine Earz Experiment came down for the 'VDOT EMERGE' Tour, a Vh1 initiative, accompanied this time by one of Bristol's highly-respected Grime producers Asa, Orifice Vulgatron from Foreign Beggars and Func. Kicking off with a production masterclass at the True School of Music, with a focus on Grime. where Prash Mistry (of Engine Earz) and Asa are discussed the cultural and musical ecosystem of Bristol, delving into its heritage as a hotbed for musical talent in the past. They also elaborated upon production techniques and deconstructed one of Asa's project files. A panel discussion between Pavan aka Orifice Vulgatron (from Foreign Beggars), Asa and Ali Sachedina (an NYC-based lawyer/manager) 'about the evolution from being a bedroom artist to a professional musician'. The day culminated with a performance by all the artists at Club Royalty in Bandra.
"Lucid produced the whole event from top to bottom," Kenneth D'souza, promoter, and founder of the company, says."That particular event was honestly an experience in and of itself. From having to abide by certain multiple pre-existent sponsors demands to making decisions on how to execute the event as a whole to financing. However, the biggest challenge was honestly the lack of time associated with me pulling of that royalty gig successfully. Nine days away and we announced the event. With a strong team and a talented Head of Promotions, we managed to throw a ridiculously proper bass event on a Wednesday with a little over 600 people in attendance. A first ever in Royalty's history for a Wednesday night."
"Bringing Asa for the Emerge tour in 2014 - Talk at True school on the history of Bass music in the UK was a very special moment for me," Prash Mistry relates. "Being able to sit alongside 3 other music legends - Asa, Pavan and international music lawyer Ali Sachedina and speak with these kids about the bass culture we grew up with and how it relates to their current musical experience over in India. Definitely one I'll remember for a long time."
Kenneth remarks that it was definitely interesting to see people to react to Asa's set, even funny at times because you could see people learning how to dance to such tunes right there and then. He adds that having an MC play such a massive role in a bass event was exhilarating, and that the 'raw energy that OV shared seamlessly with the crowd got them excited beyond their usual capacity'. He cites it as 'a significant contribution they believe that made it a memorable night beyond the incredible diversity in the kinds of bass music played that night'.
"It's about growing the bass scene for the right reasons," he says.
The four artists then went on to take the party from Mumbai to Delhi, Kolkata, Pune and Bangalore.
Sound Avtar Opens for Flux Pavilion
Dubstep and drum'n'bass producer Flux Pavilion headlines Escalate II, organised by Oji (Mikhail Mehra) with Sound Avtar opening for the English producer. "Getting the opportunity to open for Flux Pavilion was fantastic on so many levels," Piyush tells us. "I still remember my interesting impromptu B2B with DJ SA going down so well that we thought of collaborating and soon started performing as a collective "Sound Avtar X DJ Sa". Besides, huge efforts by team OJI for promoting bass-heavy sounds and bringing down these legends to India," he adds, in conversation about significant moments in bass culture.

"Arms House – the bass stage at VH1 Supersonic Festival coming up this year is definitely taking things to next level with big names like Goldie, Icicle, Trolley Snatcha Sgt. Pokes, and many more. Additionally, a UKF stage is going to make things a lot crazier," Piyush concludes.
[Still To Come This 2014...]
The year's almost up but ironically, it's everything that follows from here on forth in the timeline that inspired us to compile it in the first place. Some of the most groundbreaking events for bass music in India are all going down in the next two weeks and even if you've never been a part of it, any of these would be the perfect introduction into everything bass has become. Welcome to the future.
I. Oji's Major Lazer Tour
Oji is also the agency we have to thank for bringing Major Lazer to India at the end of this year, something that would have been on our timeline in review had we not decided to publish it just two days before it all goes down!
"We've been really proud to be working with Oji and Vh1Supersonic to bring Major Lazer to India this year," says Prash Mistry. "It's history in the making after all - both Pavan (Orifice Vulgatron) and I (Engine-Earz) will be supporting at the Bombay show and we couldn't be more excited for this."
Watch the hilarious video Oji created to educate Indian audiences about all things Major Lazer for the upcoming tour:
II. Dubstep God, Mala, To Play At Magnetic Fields Festival 2014
We're going to play soothsayer and say the upcoming edition of the festival is going to be one that has earned its right to feature onto this timeline with its promised line-up, featuring dubstep god Mala, Pakistani beatmaker Forever South Rudoh, Bhavishyavani Future Soundz, DJ Mocity and BASSFoundation Roots, to name a few.
"As Arms House, we've been working with Magnetic Fields to bring Mala to India to close out the festival on December 14th," Prash Mistry says. "This guy is a legend and to see the set go down at Magnetic should be nothing short of spiritual."
III. Krunk's Bass Stage At Sunburn Repeats Itself
Post the previous year's success, Krunk's curating a bass stage full of new-age bass-inspired artists right from OX7GEN to AloWala, all over again this year.
IV. Arms House at Vh1 Supersonic 2014
And finally, we culminate this entire timeline with the single largest bass lineup India's ever seen—all scheduled to go down at the end of this month.
"Working with Pavan as Arms House to try to create the single largest bass lineup to hit India at Vh1Supersonic 2014 has been exhilarating," says Prash Mistry of Engine-Earz. "We wanted to build on all the great work Krunk and many others have done in spreading bass culture here. So we reached out to our community of fellow producers and artists and figured out a way to bring a whole team en masse for one immense 3-day-long rave."
"Personally, I'm so excited for Goldie. He is one of the originators of the bass music scene worldwide. He was there from the beginning of hip hop, he was there from the beginning of rave music, house music and, of course, runs one of the most respected drum and bass labels "Metalheadz". He is not only a DJ but an incredible producer, graffiti artist and actor."
The bass stage is also set to feature homegrown legends such as Func, Vachan Chinnappa, Kaos and Pravvy Prav to name. Goldie will be joined by Alix Perez, Calyx & Teebee, Icicle, Bobby Tank, DJ Die, Benny Page, Skitz, Stanton Warriors, Jus' Now, The Upbeats, Trolley Snatcha, SGT Pokes, Chimpo, Jenna G, Nerm & D-Code and, of course, Orifice Vulgatron and Engine-Earz.
With a lineup like that in store, suffice to say that both this timeline, and India's bass scene, have truly come of age
Words: Aditi Dharmadhikari
[This article was a mass effort, written off the backs of many important people. Compiled through research based on the interactions, answers and support of so many incredible individuals, we didn't think it was proper to sign off without legitimate credits. So here we go. Major thanks to Prash Mistry, Ali Sachedina, Pavan Mukhi and Nerm Chauhan who both guided and connected us to the Asian Underground diasporas right from Talvin Singh to Karsh Kale, and even helped us chase more than a few of the answers down. Your enthusiasm kept this article going even when we were sick and tired of it.
Equally large thanks to Sohail Arora, whom we are lucky enough to share an office space with and hence, could hound incessantly for just about any fact we weren't entirely sure of, among other things. Apologies and thanks would probably be more appropriate. Thank you to ApurvaDnB for all the bass-related video content over the years. Last but not the least, thank you to every single artist, promoter and club owner mentioned in this article, who took the time out to respond to our incessant emails, phone calls and Facebook 'stalks.' A timeline as cohesive could not have been put together if not for both your efforts towards pushing bass music, and the passion which came through in your responses and in turn, made us want to create the best possible version of this timeline that we could.]