We donut want to taco 'bout our obsession with food puns. Because people who donut like food puns are probably potential cereal killers. In fact, these people should be locked in a room with people who hate puppies (also potential cereal killers) and left to destroy each other. But seriously, orange you glad to see another awesome food pun compilation? And if you're not there's no need to pretend, nobody likes impastas. But that's probably nacho problem. Still, it'd be nice if we could all just get along because it takes two to mango.
Basically, what we're trying to say is that food puns are our jam. Ok ok, we'll stop. We're just glad that they happened to be New-York based artist,
Jenny Acosta's
jam too because her illustrations of these food puns featuring witty wordplay are absolutely radishing! Agh. Sorry, we're just over eggcited.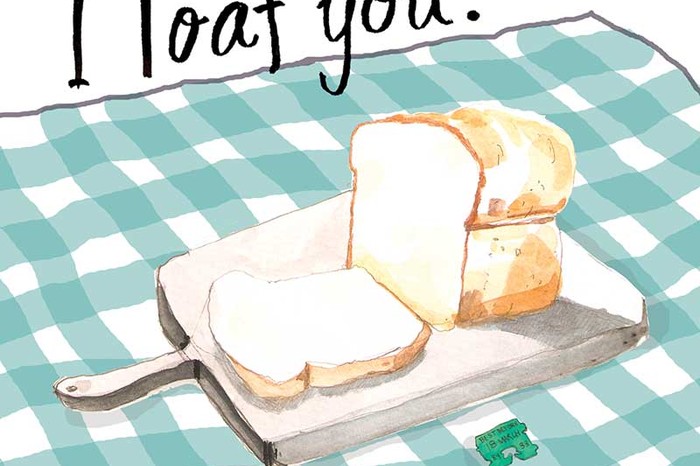 Via Ignant