"My own heroes are the dreamers, those men and women who tried to make the world a better place than when they found it, whether in small ways or great ones. Some succeeded, some failed, most had mixed results…but it is the effort that's heroic, as I see it."
 – George R. R. Martin
We believe you're familiar with our fascination for those who lead double lives professionally, that we explored through the lives of different individuals across India. These are the guys burning the candle at both ends and doing a fine job at it. Then, there are those who choose to go off the deep end and vouch completely and irrevocably for their dreams (and no, they don't get much sleep either). For these dreamers, we have another kind of respect, albeit an equally special one.
It takes immense courage – and a healthy dose of madness  – to put an end to what is potentially a financially stable life, to pursue your real calling. So we scoured the space for individuals who have, at different points in their lives, taken a step back and re-evaluated what their dreams meant to them before deciding to throw their entire weight behind them. Here are 16 individuals who've truly followed their hearts, and won us over while at it.
[We take on this list yet again, since there's no dearth of passionate dreamers and wanderers. If you missed the first few compilations we did, catch Vol. I,  Vol. II and Vol. III here. All names are in alphabetical order, and not presented in any order of preference.]
I. Adhiraj Singh | Innovative. Creative. Ambitious.
Who: 
27-year-old Adhiraj worked for over five years with Ernst & Young (EY) before he decided to quit and follow his dreams. His work mainly involved performing transaction advisory services primarily for infrastructure companies, while strengthening company operations and conducting risk audits.
After learning all that he could from the company, he went on to establish his own venture, The Founders Café. "We help accelerate start-ups through a beta platform café integrated with complete business support and advisory (finance, HR, media and marketing, technology, legal, admin, physical infrastructure). We also host a number of networking/knowledge/performing arts events, which are integral for a fun buzzing environment," he says.
"Investment banking is an extremely competitive and tough line, especially when the country is going through policy paralysis coupled with a financial slowdown. It was an extremely strenuous and highly competitive work environment. However, the kick of running these transactions was why we did it day-in and day-out. We had very small teams and usually worked directly with the senior most in the firm. This gave me a lot of confidence compounded with great exposure to the macro environment and contacts with the top-level management of the biggest companies in the country. The experience I gained has really helped with the line of business we have established."
"Dreams are hallucinations without action and execution!"
On his passion for entrepreneurship:
"My mom is a seasoned lawyer and my father is the CEO of the largest executive search firm headquartered in America. Growing up, I dreamt of being as hard working—if not more. They always said one thing: 'work hard, hustle hard' and I did."
He always wanted to be an entrepreneur, who would help driven, enthusiastic and innovative individuals realise their potential.  "I knew I needed to learn operations and the right way to communicate; gain confidence to deal with all sorts of people and to understand the bigger picture, all while focusing on the minutest details and learning to manage people and deal with investors. Ernst & Young gave me the opportunity to learn just this," he states.
"Working for your own venture is another high all together. It is probably the toughest and most challenging thing I have ever done. In the long run, I hope The Founders Café will help create a mega community of innovators, and change entrepreneurship as we know it."
The Biggest Challenge:
"Managing the entire show with the complete onus coming directly on us coupled with a completely different level of resource crunch, compared to EY!"
One line that inspires him:
"Where there is great love, there are always miracles." – Willa Cather
You can follow Adhiraj and Founder's Café on Facebook, Instagram, and LinkedIn.
 II. Akshay Rajpurohit | Homebody. Moody. Idiot.
Who:
For those who don't already know him, 28-year-old Akshay Rajpurohit is the guitarist for the bands Scribe and Pangea. He also has his own solo live electronica act called Aqua Dominatrix.
But, before he entered the world of heavy metal, he worked as copywriter at Creativeland Asia, post quitting college midway. "I really liked the idea of writing a line and working on the art with someone before making it into a 25 ft. poster that the world could see. I worked in the field for over four years and by the end of it, I had had enough. The whole rinse-and-repeat crap did not sit with me. That, along with the work hours and the attitude that 'everybody in the country except advertising people are dumb and don't understand anything except ABC' was the last straw for me. I put in my papers one fine morning and walked out a free, self-respecting man, he recollects.
Rajpurohit started playing for Scribe in 2005 and since then, they've made four albums. Since he always had a soft spot for slower forms of metal music, he went on to form Pangea with some of his friends in 2011. "Scribe and Pangea have been actively gigging and damaging property since. I used to add many synth layers for my work with Scribe and Pangea and always thought of what it would be like if I played only synths without any acoustic instruments. I love old-school synthpop and techno music and wanted to add my spin on. That's how Aqua Dominatrix was formed."
He also makes a lot of commercial music work for brands like Nivea, Sunsilk, Star, Tata, Nickelodeon, and Fox, as well as for short films.
"Dreams are like music. You see/hear something inside your head but it is useless until you materialise that and put it out there."
On his passion for music:
"I left everything so I could make music. I used to sit in my office thinking about song structure and then sit at band practice answering work emails. I don't want to do anything except what I am doing right now. I love my job. I am my own boss—and my own employee. I wish I could write myself a few cheques, but alas. Still, this is what I do all day, all week, all year long for the past 2 years  and I don't want to stop. Ever."
The Biggest Challenge:
"I think family and finances were two things that really hit hard. At first, my family was not happy with the decision and along came the train of consequences to knock me out of the ballpark. Thankfully, I had my friends and bandmates, who supported me in every way possible. And I guess that's it. If there are people who support you, you can do anything. Even the music scene has so many people who are just support structures. Without them, none of this would exist. So, to them, I say thank you. Soon, my work got recognition and the troubles started to blur. Today, my family actively asks me about my current projects and even try to attend gigs. The financial trouble has still not gone, he says, before adding: 'Please make all cheques payable to Akshay Rajpurohit.'"
One line that inspires him:
"The problem with the world is that the intelligent people are full of doubts, while the stupid ones are full of confidence." - Charles Bukowski
 Follow Scribe, Pangea and Aqua Dominatrix on Facebook and give them some love.
 III. Ali Sachedina | Passionate. Discreet. Failed (Musician).
 Who:
43-year-old Ali Sachedina is a New York City-based entertainment attorney with over 14 years of experience in counselling award-winning artists, composers, record labels, electronic music producers, and multi-national media companies in the United States and India.
Before he discovered his true passion, he worked for several years as a lawyer. He worked as a criminal defence attorney in Richmond, Virginia, before moving to New York to enter the world of corporate litigation, anti-trust law and regulatory compliance. "I hated the life, loathed the hours, and always felt like a square in a round world. I was a massive music fan back then too, but I didn't know a thing about the music business or how to transition into that sector," he shares.
"One day, I was listening to Karsh Karle's
Realize
and I had a Jerry McGuire moment. I quit my job and plunged into the music industry. I started as an intern at Karsh's management company. I went from a six-figure salary to zero, but on the other hand, I went from being miserable to happy," he recollects. For over seven years, he worked for the company and learnt the ropes of the industry. In 2008, he founded Kinetic Management, an artist management company and today, many consider it the gateway for Indian independent artists into North America. In 2013, in collaboration with Pavan Mukhi (Foreign Beggars), Prash Mistry (Engine Earz Experiment) and Nerm Chauhan (Shiva Soundsystem), he set up Armshouse, a media and production company. The brand's focus is to develop the electronic music scene in India by importing international talent intoIndia while simultaneously supporting and exporting electronic music producers out of India.
 "Dreams are meant to be realised."
On his passion for music:
"The money is good, but, that's not all that this is about. It is the experience of holding an album like Anoushka Shankar & Karsh Kale's
Breathing Under Water
in my hand, or standing on a stage and witnessing a massive non-Hindi speaking crowd in NYC  joyously respond to Kailash Kher. It is about being able stand on a stage in front of 15,000 people at Vh1 Supersonic Goa and think: 'Shit! I helped make this happen'. That kind of satisfaction, no money can buy," he muses.
The Biggest Challenge:
"Money. It affected my family the most. They flat out suffered, to be honest. Working for myself means that I don't have a regular paycheque. That is also because I have horrible billing practices, but thankfully it is changing. Time management is also something I have been struggling with, but I am learning."
One line that inspires him:
"The politics of rock 'n' roll, in England or America or anywhere else is that a whole lot of kids want to be fried out of their skins by the most scalding propulsion they can find, for a night they can pretend is the rest of their lives, and whether the next day they go back to work in shops or boredom on the dole or American TV doldrums in Mom 'n' Daddy's living room, nothing can cancel the reality of that night in the revivifying flames when for once if only then in your life you were blasted out of yourself and the monotony which defines most life anywhere at any time, when you supped on lightning and nothing else in the realms of the living or dead mattered at all." - Lester Bangs
Follow Ali and his work on Facebook, Twitter, and Instagram.
IV. Anjali Batra | Passionate, Real, Eccentric
Who: 26-year-old Anjali Batra is the co-founder and COO of Food Talk India, a digital food community that creates space for people to share some of their best food experiences. One of India's largest digital food influencers, FTI are the ones you should blame for your uncalled-for hunger pangs every time you open Facebook or Instagram.
She worked as a publicist in a fashion and lifestyle agency for over three years before she was convinced that food was where her heart rests. "It was a brilliant opportunity and I got to work closely with some of the greatest names in both the food and the fashion Industry with brands like Olive, Guppy by AI,  Sabyasachi Mukherjee, Shantanu & Nikhil, and Suneet Varma—and I learned heaps and bounds from each one of them. When I look back on it now, I feel like it helped me set the foundation for who I am today and helped me find my calling," she shares.
It started the day she met Shuchir Suri at an official dinner. Soon enough, she filed her resignation and decided to make the dream a reality, "Over time, we each found our place and defined our roles in the company. I am the strategy and creative head of the company.I lookafter the digital marketing and event curation leg of the company—everything from curating bespoke event concepts to campaigns and strategies for various brands in the F&B space.They call me the creative butterfly of the company—not something I am proud of," she says.
What started out as just two people sitting at desks in an empty room is now slowly and steadily growing to become a force to be reckoned with in the F&B industry.
"Two kids with no culinary or hospitality background trying to be disruptive and doing something different. But, we've created a space that gives consumers a voice. We are a social network for food lovers," she conveys, proudly.
"Dream is to never stop being different, to ever fit a mould and always be in love with what I do every single day."
On her passion for food:
"Food has always been an obsession in my life. Those who have known me for over a decade would say I even looked the part a few years ago. I've always been fascinated with the industry—the passion, the brilliant opportunities, the people. I knew that I wanted to be a part of all this. When I quit my job, I had absolutely no idea how I would make my way here, but I knew I had to take the leap. I had three months to figure my way out while working off my notice period. Little did I know things would all just work out. I met Shuchir when I was working on my last F&B project. That was in December and one month later, we signed a dotted line and officially became partners and co-owners of Food Talk Pvt. Ltd. To know that you have created something of your own,  and watch it grow into what it has become today, it's an amazing feeling. Having people I have never met in my life come up to me and say: 'Hey, you are Ms Food Talk India right?' and talk about how much they love and use the platforms we have created— that feeling is priceless."
The Biggest Challenge:
"Time. Life is so consumed by work that you don't get the time to stop and take a breath."
One line that inspires her:
"Do one thing every day that scares you" - Eleanor Roosevelt
You can follow Anjali's work with Food Talk India on Instagram and Twitter. 
 V. Ashmeet Kapoor | Driven, Fair, Deliberative
Who: 
30-year-old Ashmeet Kapoor is the founder of
I Say Organic
, a company working towards making organic products available and accessible to all in India. He started the company after moving back to India from the US. He travelled across the country and this inspired him to tap into the enormous potential that agriculture presents to create prosperity, while addressing the various environmental and economic threats the country faces.
"While I was still in college, I had to do a few internships and I realised then itself that the corporate world wasn't my cup of tea. I felt removed from the purpose of what I was doing and had zero motivation to do the work. I chose to do a Master's in entrepreneurship, following which I got involved with a few other start-ups. I initially thought I would work with other start-ups for a while before starting out on my own. I ended up starting out a lot sooner as I had clarity on the kind of problems I want to address through my work," he shares.
"Dreams are only realised when you wake up."
On his passion for entrepreneurship:
"I think the passion comes from really believing in the approach you imagine will solve a particular problem. Identifying a problem that you feel deeply about can spark an interest, but only once you come up with an idea on how to solve it—and truly believe in its potential—is when you get passionate. For me, the identification of the problem happened when I travelled extensively through India, and saw first-hand how unviable agriculture was. When I decided to delve deep, I  actually farmed for a year. That is where the idea for organic farming as a widespread and mainstream concept developed. Five years later, I still feel like I'm working on one of the biggest problems of our time and that gives me immense energy to continue working."
The Biggest Challenge:
"I was very fortunate that my friends and family gave me tremendous support right from the start. In fact, many people I started meeting once I started this work encouraged me. I think the biggest challenge would be something most other start-ups would also relate to, and that is to build a solid team of people around you. Business school teaches you everything, but does not focus on this most crucial element enough. There are few who are lucky to get the right team at the onset, but for most, it takes a while, and the process can be frustrating."
One line that inspires him:
"Power without love is reckless and abusive, and love without power is sentimental and anaemic." -Martin Luther King.
Follow Ashmeet and his work on Facebook, Twitter and Instagram
VI. Basu Ratnam | Inquisitive. Calm. Hopeful.
28-year-old Basu Ratnam is the founder of a healthy Indian-inspired cafe called INDAY. Prior to founding INDAY, he was an investor at Sycamore Partners, a US$ 3.5 billion consumer focussed private equity fund. "It was a fascinating job. I had an amazing platform to view the world from and was often working directly with CEOs, trying to understand ways in which we could help their business. I had a lot of responsibility, and it was intellectually the most challenging thing I've ever done. I learned a lot about business on many different levels, which gave me the resources, relationships and help to do what I'm doing now," he says.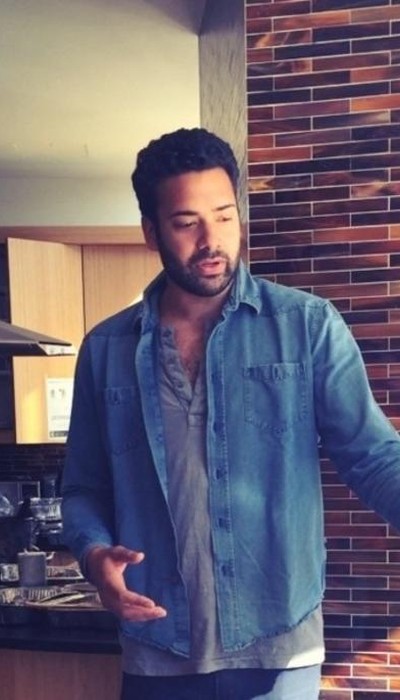 "Dreams are the best predictor of your career path should you have the courage to pursue them."
On his passion for food:
"I left to start INDAY, a company that I personally felt more connected to, and which takes a modern look at Indian flavours and traditions. In the US, India is seen as a big and chaotic place to the average consumer. I wanted to crystallise some of the beautiful traditions and the spirit of the culture that I was drawn to from my family and from my visits. I wanted to do something that reconnected me to my heritage and also bridged the gap with the identity I was forming here. As a an Indian-American there weren't many brands that carried forward the traditions that we grew up with in a way that I could share with friends or be proud of. That is what INDAY is all about and we express it through our hospitality and flavours."
The Biggest Challenge:
"Uncertainty. Being an entrepreneur means that you have to get comfortable making decisions with imperfect information, and with tremendous uncertainty on whether or not it is going to work out. You have to believe that the journey of doing something creative is as important a part of the experience as the end goal."
One line that inspires him:
"The future belongs to those who believe in the beauty of their dreams." ― Eleanor Roosevelt
Follow Basu on his website, Twitter and Instagram.
VII. Dhruv Madhok | Driven. Curious. Humorous.
Who: 26-year-old Dhruv Madhok is a former salesman, banker, and consultant-turned-entrepreneur. He is one of the co-founders of Snacket, where he takes up the title of Chief Energy Officer. His job description mainly includes, in his words, 'keeping all stakeholders excited using positive, powerful and contagious mental, physical and emotional energy'.
"When I graduated, I wanted to meet and learn from different people, so I got into sales. When I was in sales, I wanted to learn more about how companies make, raise, and spend their money. That is why I got into finance. When I was in finance, I wanted to learn more about even more about different companies, so I got into consulting. When I wanted to do it all, I got into entrepreneurship," he shares.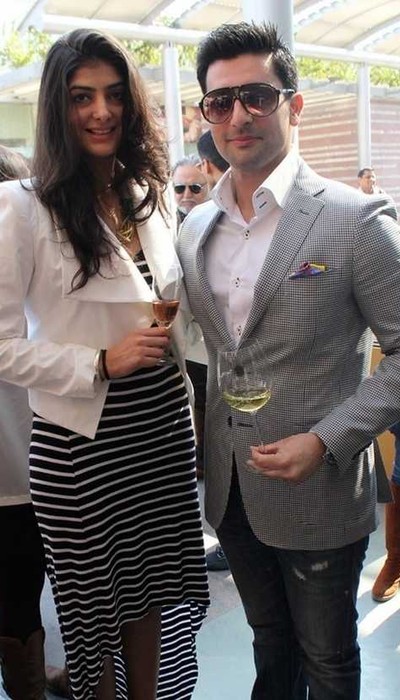 "Dreams are just that. They are absolutely nothing without execution. But, it is a good starting point, indeed."
On his passion for entrepreneurship:
"I moved on from my corporate job to build something I thought a lot of people would value and use. I feel fantastic today, knowing that our product has touched more than 10,000 lives—and counting. I also feel bold, as I overcome uncertainty every day, and  educated, as I learn first-hand the truths of entrepreneurship, which the media enjoys romanticising."
The Biggest Challenge:
"Trying to convince my grandparents that I'm not unemployed," he quips.
One line that inspires him:
"I am the master of my fate: I am the captain of my soul." – From
Invictus
by William Ernest Henley.
Follow Dhruv's work on Instagram, Facebook and Twitter.
VIII. Druv Kent | Dare to dream!
 Who:
For several years, Druv worked as a part-time musician and full-time banker. After being discovered by the production teams of John Mayer and Ronan Keating two years ago, he quit his job and went on to become a full-time singer-songwriter.
"I used to run a part of one of the major investment banks in Asia. It was very different in every way. It was structured, and uncreative. What I am doing now has been my dream since I was a child," he says.
His debut album, 
About Time
, will be releasing soon. A couple of his singles have already been released on iTunes, Spotify, YouTube, TV and radio in Singapore, Australia, India and the UK. "I am absolutely delighted that the music is being supported by BBC Radio 2. I have been playing live, mostly in Singapore and Hong Kong! I really hope my music will travel further!" he shares.
"Dreams are what you spend your waking hours trying to live by."
On his passion for music:
"Being a creator of original music in English based in Asia is so 'left-field' that it can only be charged by an overdose of passion of the highest magnitude. In addition, I feel immensely fortunate. If you get the opportunity to do something you so purely love, the only thing holding you back is your own fear. So, what I feel is a sense of gratitude and exhilaration combined with a fear and excitement for the unknown."
The Biggest Challenge:
"The lack of relatable role models you can anchor to and benchmark yourself off. I guess, on the flip side, there are a lot of things waiting to be done. For instance, being the first Asian artist in 15 years to have the honour of getting their music onto BBC Radio 2. It is only one milestone, but, these are all very hard yards."
One line that inspires him:
"Daring to dream is my inspiration and belief— one that I have tried to capture in one of my songs, 'Glitter & Dynamite'. The one line that captures it best is from my song, 'Little Bit Of God', which says: the sounds that haunt you are only in your mind."
Follow Druv on Facebook.
 IX. Jitender Sangwan |Ambitious. Determined. Positive.
Who:
33-year-old Jitender is a management professional from Symbiosis Institute of Management Studies, Pune. For over 10 years, he worked in different capacities in fields ranging from strategic alliances, business development, marketing, and account management.
"I felt great about my job and was enjoying it completely till the time the entrepreneur bug bit me," he shares. It was while he was on a trip to his ancestral village of Thol in Kurukshetra, Haryana, that the idea of taking up farming first occurred to him. "Every time I visited Thol, it was so clear that the farmers weren't happy. They didn't want their children to become farmers because they didn't think it had a rewarding future," he muses. The more he thought about it, the more convinced he was that if he were going to make a living out of this, he would have to take an alternate route. That is when the idea of organic farming came to him.
"Anubal Agro Products Private Limited is my second successful venture. Before this, I had started a company called Yellowstripes, which provides vertically-integrated, end-to-end alternate (renewable) energy solutions & services for commercial and residential usage," he adds
"Dreams are some things that don't let you sleep."
On his passion for farming:
"It feels great to pursue something in this field, especially when you take into account the fact that 65 per cent of our population is dependent on agriculture. It is ironic that no one is concerned about this sector—not the government, the corporations, not even the citizens. So, our aim has been to make an impact and to contribute to society by making agriculture a profitable business.
The Biggest Challenge:"
My parents and friends were sceptical of my decision. Not only had I given up my career, I was going to stay in a village with no electricity or internet. It took a lot of convincing, but my support system eventually rallied around, backing me emotionally and financially," he says, before adding, "The lack of of government support is another challenge. Since, a farmer is heavily dependent on local rates prevailing in
mandis
with middlemen involved, they are always left in the lurch with no aspirations at all."
One line that inspires him:
"'Jodi tor dak shune keu na ase tobe ekla cholo re', which means: If no one responds to your call, then go your own way alone"- Rabindranath Tagore
You can follow Jitender's work on Facebook.
X. Kabir Anand Uppal | Self-Driven. Loving. Analytical.
Who: 
26-year-old Kabir Uppal is a digital entrepreneur who runs a startup called FitNut. The aim of the company is to optimise the fitness and wellness eco-system through various products, services, and informative content.
"After college in Ohio, I performed various roles at a small real estate firm in Boston— though it was mostly accounting. Initially, I was very excited, but soon, I realised that accounting was not something that I consistently enjoyed. I really wanted to work in the digital space and use tools that empowered and optimised businesses. We were not able to do much of that there," he shares.
"Dreams are only dreams until you work on making them real."
On his passion for entrepreneurship:
"I have always wanted to work in a space where I can leverage the digital environment for any business. When I moved back from Boston, I worked with a few ventures to see how various digital platforms and tools can add value to the bottom line. When my childhood friend Vinayak approached me about working on a fitness product, I was intrigued. There were many opportunities in a booming market—we thought of how we could use the available and upcoming platforms to market the activities, and think of the kind of content we were going to be involved with. Also, I've played basketball since I was 12 and fitness has been a part of my life ever since."
The Biggest Challenge:
"Being able to decide on doing a few things instead of a bunch at the same time. Initially, I wanted to get involved in multiple ventures and avenues but now my focus is only on FitNut. I want to make it a major stakeholder in the wellness industry."
One line that inspires him:
"I am the master of my fate, I am the captain of my soul"- From
Invictus
by William Earnest Henley.
Follow Kabir and Fitnut on Facebook, Twitter, and Instagram.
XI. Rikin Gandhi | Astronaut. Farmer. Dreamer
Who: 
34-year-old Rikin Gandhi is the co-founder and CEO of Digital Green. "I grew up shooting the stars," he shares, "I looked up books and newspapers to figure out what I had to do to become an astronaut." He went on to study computer science and aerospace engineering, eventually becoming a licenced pilot. "While waiting on an application to the U.S. Air Force, I had a chance to go back to the biographies of astronauts that I had read growing up. This time, I instead of looking into the steps that they had taken to become astronauts, I focused on their reflections while they were in space and after they had returned to Earth."
That led him question his own motive behind wanting to go to space and the sacrifices it would entail. Even though he wasn't sure where this epiphany would take him, he decided that rural India would be a good place to start.  In 2006, he left the US to start a social enterprise that would work towards developing biofuels. He began by working with the Technology of Emerging Markets Team for Microsoft Research in Bangalore.
Digital Green spun-off as an independent, not-for-profit organization in 2009 with support from the Bill & Melinda Gates Foundation, USAID, DFID, Google, and others. They have now expanded to Afghanistan, Ethiopia, Ghana, Niger, and Tanzania.
"To dream is to better myself to help others achieve their dreams."
On his passion for agricultural development:
"John F. Kennedy famously said, "We choose to go to the moon in this decade and do the other things, not because they are easy, but because they are hard." Over the last ten years, I am convinced that this is a more challenging enterprise," he shares, "The same principles of looking at a rocket from a systems perspective—human, machine, and environment—are critical when analysing agricultural development issues. Like engineering, development decisions need to be grounded in sound science and reasoning. The governments of the world set up policies that launched the aerospace industry and made public investments to establish powerful lobbies of agricultural input dealers. Now, just as private space transportation start-ups are reshaping the aerospace industry, social entrepreneurship offers a more sustainable and participatory approach to development interventions. From a generation of young rocket scientists, a generation of socially-conscious change makers has emerged. Agricultural development, and more generally the grand challenges that confront humanity, demand that we bring an interdisciplinary skill set to bear."
The Biggest Challenge:
"When I joined Microsoft Research India and began the research project that would eventually begin Digital Green, I had no background in agriculture or rural development. I didn't even know how to converse in Kannada. It was a challenge, but fortunately, we had collaborated with a grassroots-level NGO, called GREEN Foundation, whose team welcomed me to the rural communities with whom they work. We initially didn't know who should produce the videos or how to distribute them. It was a lot of trial and error, until we finally figured that having the videos produced by members of the community was the most effective since they were best able to relate with their peers. Having the video screenings mediated by someone from the community helped connect what people were watching with what they were doing in their own farms," he confides.
"It was a struggle, having to identify partner organizations with the existing domain expertise, scale of interventions, and trust and rapport with rural communities that we can effectively integrate our approach with. When we spun-off from Microsoft, I had to begin understanding what entrepreneurship was.  At each stage in our evaluation, I've had the privilege and the keen interest to learn new skills, from talent management to developing protocols to scale our approach while maintaining quality," he adds.
One line that inspires him:
"The best way to find yourself is to lose yourself in the service of others" – Gandhi.
Follow Rikin's work on Facebook and Twitter.
XII. Rishi Seth | Relentless. Resourceful. Garfield
Who:
36-year-old Rishi Seth is the co-founder and CEO of My Envy Box, a luxury beauty and fashion subscription platform.
"I quit the IT world to work for an industry where I felt I would get a chance do something good for the world. I worked for a climate change advisory firm that had its reach across areas such as sustainability, climate change policy, renewable energy and carbon trading," he shares. The decision to quit came from his unhappiness with the approach taken towards climate change mitigation, which he believes is nothing but window dressing.
"Dreams are there for the taking."
On his passion for entrepreneurship:
"I have always wanted to build something from scratch.  The entrepreneurial journey is full of risk and over 90 percent chance of failure. However, the challenge and satisfaction of achieving something is second to none, professionally. This has been, without a shadow of doubt, the toughest period in my professional life. The level of commitment and blind faith required to carry on the entrepreneurial journey is something every entrepreneur anticipates. But the sheer toll it takes emotionally is something most never expect," he says.
"I would love to be in a position, in the not-so-distant future, to utilise a large portion of my time helping other young, passionate entrepreneurs take their labours of love to fruition."
The Biggest Challenge:
"Not sure if I would call it a challenge, but there is certainly a void in my life since I started My Envy Box—the complete lack of travel. I love travelling and all the experiences that come with it. But then again, I did take over a year off wandering around Africa and the Mediterranean prior to starting up this venture and stocked up for the tough journey ahead."
One line that inspires him:
"A ex-boss of mine once said to me: as soon as you walk onto a golf course, you are winning."
Follow Rishi's journey on his website, Facebook and Instagram.
If you have a similar story, do reach out to us. We would love to feature you in our next compilation.  E-mail your story to us at [email protected] with the subject line: 'Passion Pursuers'. 
 Compiled by Krupa Joseph, Raj Rege and Sanyukta Shetty