"The future belongs to those who believe in the beauty of their dreams."
- Eleanor Roosevelt
We all have dreams and aspirations. It's what being alive and being human is all about: to want more than what life has dished out, to see opportunity and beauty in even the most mundane and be able to seize it. But very often, dreams do not translate into reality as various things get in the way. But that doesn't mean we don't acknowledge them or strive to work towards them.
Siddhartha Joshi is a wanderer in all senses of the word­, a generation x gypsy who travels from country to country, capturing its essence and beauty with his camera and inviting us to be spectators through his lens. Joshi's photographs are also stories waiting to be told and his work is as delightful as it is introspective.
Earlier this year, the travel blogger started an interesting project on his
Instagram
called #TellMeYourDream2015. This 365-day project is a collection of dreams—those of complete strangers he has encountered on his travels. For this project, Joshi talks to someone new every day.
And as the project gained popularity, people began asking him if they could submit stories from their locations for the project. Now, every Sunday, he shares dreams submitted by one of his followers.
An industrial designer by profession, he started blogging as a way to share his experiences with the world. "I started photography with my dad who had a DSLR. Even when I was a kid, he trusted me enough to explore it by myself. I guess I never really made a transition into photography as I always took pictures, even though they were mainly for myself. I still take pictures, both for myself as well as for different assignments. What I do on Instagram is just for the joy of taking pictures and that's mostly how my photography is," he shares.
We managed to catch ahold of this always-on-the-move Instagram blogger to ask him a few questions about the project.
On his inspiration to start #TellMeYourDream2015:
"Well, I love people and I love photography, so I have been doing people photography for a while. However, I felt these were incomplete, as I rarely ever knew the story behind the faces. So I started the project to discover the world around me and discover the stories of people."
On his first subject:
"The first picture I took for the project was of my maid, and frankly speaking, that's because I knew her a little already and I knew it would be easy. It was only as I progressed further with the project that I started exploring more and improving. I began shooting challenging subjects and things got exciting."
On how he gets people to open up: 
"Actually, getting people to talk about their dreams is not that tough. But getting their stories certainly requires an intimate discussion. I often use different strategies with different people, but usually I tell them about myself first before asking a question and tell them that they can ask me the same questions that I ask them."
"With a few, first taking a picture works better, but with most, a big smile is the first communication point. I think a photographer needs to have empathy if he wants to converse deeply with his subjects. In such a scenario, the picture often becomes secondary and the person becomes central to your work."
The one that affected him deeply:
"Many. There was one very young rag picker who told me that he wanted to study MBBS and become a doctor. He told me that his mother was saving money for him and once they have enough he will start his studies. There's one more—a widow, whose only dream was to feed her young children."
Favourite portrait/dream:
"I don't think I can answer this question. Of course, there were some dreams that inspired me a lot, but then all the interviews were special as each had its own set of unique challenges. I think the ones which were challenging to capture were also special as they helped me evolve for the next one."
The deciding factor—the dream or the subject?
"When I started doing the project, I always looked for people who looked more approachable. However, now it is just the opposite—I often approach people who look interesting, even if they look unapproachable. I was always intrigued by people I didn't know much about."
"It is impossible to guess the dream before I interviewed people, so that was never a factor. However, I did often talk to people who had inspiring stories to help spread them more."
On the possibility of a #TellMeYourDream2016:
"I know it is almost time to decide, but I don't know. I am certainly not done with collecting dreams, but there are many other things I want to do next year. I do hope things clear up for me before the year ends."
On his dream for #TellMeYourDream:  
"I personally learnt a ton as a photographer and storyteller with this project
, 
and I really hope that budding photographers can also take a thing or two from it. I want photographers to look beyond the picture and seek the story of the person they are photographing. I also hope that with the project, everyone empathises more with the world around them. I think our dreams connect us all—and to me that is a profound discovery."
Tell Us Your Dream:
"I am a huge advocate of a borderless world—one where people can travel around freely and explore faraway places. I truly believe that travel opens up our world, frees our mind, and helps us accept differences. It might look like a utopian dream right now, but I think that the future will be more positive, and ideas like this will be discussed more."
Scroll down to see some of the portraits from #TellmeYourDream2015.
I. Mansi
"I don't have one dream, but many small ones. I want to take up photography with passion, do organic farming, gardening and many more things."
II. Gunadhar Kumar
"I want to travel the world with my art, just like my father did."
III. Raja Yadav
"My dream is to build a house for myself and my mother in our village. My father was a village goon and died in an accident right after I was born, and since then my mother has been living with my maternal grandmother. However, after my grandmother dies, my uncles will not let us stay there and we will have to move out. So I need a house as soon as possible."
IV. Varun
"My dream is to have a drum in every single house because without rhythm there is no life. The drum could be anything - people can make one, buy one, or paint one. It should be done for just the fun of it. However, drums also have a much larger role to play. It will set people free, it will make them happy, it will also make them more tolerant. And drums will also make them use parts of their brains which are not generally used."
V. Wasim
"I dream of earning lots of money. My father died and now I live with mother and wife. With the money earned the first thing I will buy is a separate house for my mother. The current house is very small, so can't accommodate all of us anymore."
VI. Leonie Gomes
"I have no dreams for myself. I just dream of good life for my children."
VII. Jyoti Pathania
"My dream is to get maximum number of children from Budhwar Peth (Pune's red light area ) into the mainstream society and to help the women there overcome the trauma and to come out of it."
VIII. Shrikant Prakash Tappal
"I have had many dreams but they don't get fulfilled. Right now I have three more younger brothers and they are all unmarried. I want them to get married and live a happy life."
IX. Sunil Pate
"I don't want any money, all I dream of is making a name for myself with my art. There is very little value for art in Pune so I struggle here. If I do have money, I would also walk around with a camera like you and make art with it."
X. Dr. Vani
"I have a constant dream for almost the last thirty five years - to build a Child and Maternal Health Institute in Gujarat. Multiple times in the past it almost came true, but something or the other stopped it from happening. The best place for doing this would be VS hospital in Ahmedabad."
XI. Ganesh Babuji
"I dream of nothing, absolutely nothing at all. I just want to enjoy life now. I love drinking Bhang every evening after work and I want to continue doing this and just be happy."
XII. Rajkumar Chede
"I had a friend who has now turned into a foe. I invested money with him with the promise of good returns, but he flipped after taking Rs 50,000 from me. It's a huge strain as I am also paying Rs 3,500 as EMI for my auto rickshaw and also have a family to support. I dream of not just collecting my money with interest, but also teaching him a lesson..."
XIII. Sudharma
"I dream of travelling across the world and seeing all the continents and all the countries. I think I can use dancing as a tool to achieve this - I can travel to perform in all these places. I also have a dream of learning contemporary dance, but for that I will have to take a break from Bharatnatyam. So it remains a dream..."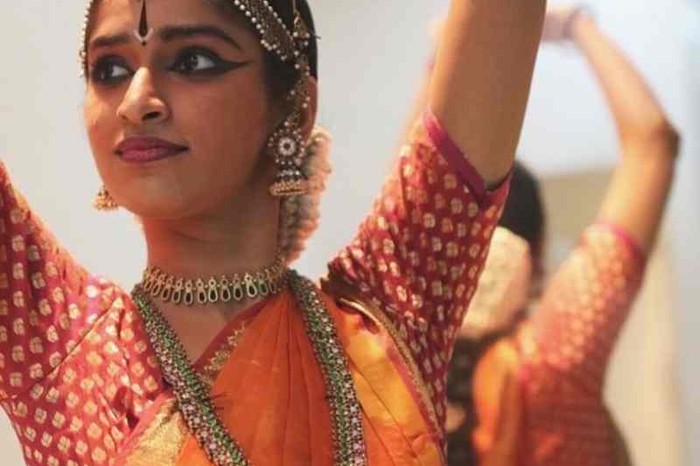 XIV. Kailashnath Garibdas Chaturvedi
"To me life is all Anand (bliss). But I do have a dream - I want everyone to get Vedic education, especially Rig Veda. There is so much knowledge there for everyone."
XV. Matthias Frèsz
"My dream is to have my own Chocolate Factory some day and I would like to have it in Germany."
All images have been taken from Siddhartha Joshi's Instagram page @siddharthajoshi. Also, do check out his travel blog here. And don't forget to hit 'Follow'.
Words: Krupa Joseph