[In case you missed it, read about every dry day 2016 has to offer, here.]
Mumbai might be known as the city that never sleeps, but everyone who lives here knows just how impossible it can be to keep the party going post 1:30 am. The strict rules don't make it easy to get your hands on liqour unless you're well prepared. But since we seem to have taken it upon ourselves to save you from sobriety, we thought we'd chronicle some of the loopholes that have kept our thirst quenched in many a dire straits.
There are several places that will deliver alcohol to your homes well into the wee hours of the night and we thought it a bit selfish to keep the secret to ourselves. Many of these places will only deliver if they know you or you place an order above a said limit, but once they get to know you, they'll be ringing you up before dry days to ensure you're always stocked up.
At least one in the list should be from your locality. So fret not and pour the last drink. You can always get more if you need to.

Image Source: Tripadvisor
Where: Colaba
Open Until: 3am
Every SoBo college students knows about this bar tucked away behind the lanes of Colaba Causeway. Their dim-lit smoky rooms and loos that you can't trust, makes for great settings for an "unforgettable" night. But, in case you find them to be jam-packed, you can take the party home. They will deliver the alcohol that you need to your doorsteps. Contact details? Here you go.
II. Gopal Krishna Bar & Restaurant
Where: Dadar
Open Until: 4:30 am
Click here for their contact details.
III. Deepak Wines
Where: Bandra
Open Until: 4am
If you live in Bandra, we suggest that you go ahead and add them to your speed-dial.
IV. Janata Restauramt and Bar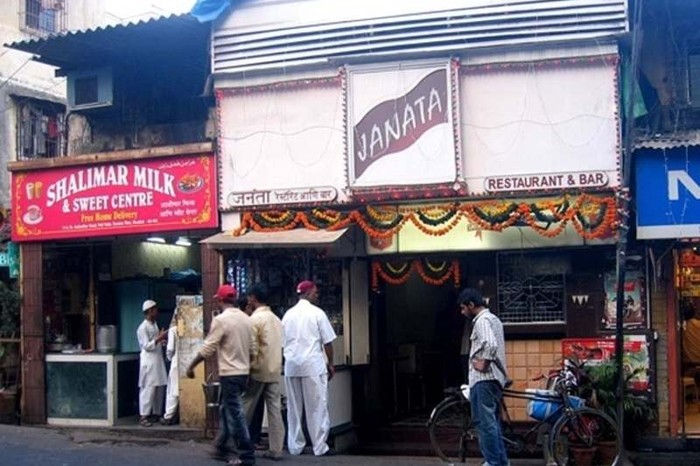 Where: Bandra
Open Until: 2:30am
This no-frills bar will deliver alcohol to your doorstep until 1:30 am. Post this, if you drive by the bar, one of the waiters will come to you and take your order.
V. The Pinky Wines
Where: Bandra
Open Until: 1:30 am
Add Pinky Wines on your contact list. Of course, their services end at 1:30 am, but, if you manage to predict the need for more, you can save yourself a trip to Pali Hill.
VI. Goregaonkar
Where: Khar Pali West
Open Until: 5:00 am
Need a number? Here you go. You're welcome!
VII. Woodcon
Where: 7 Bungalows
Open Until: 3 am
Located in Versova the place is restaurant and bar is known for their delicious North Indian food that you can munch on while downing your drinks. Alcohol is served up until the wee hours of the night, so their number would come to great use to you.
VIII. Shankari
Where: Juhu- Versova Link Road
Open Until: 4:30 am
A typical roadside bar that promises cheap drinks, food and a good time. And if live in Andheri and are looking for a re-fill post 2 a.m. they are definitely the ones to ring up.
IX. Vinu Night Drinks
Where: Juhu Versova Link Road
Open Until: 4 am
Unfortunately, we don't have their number. But, we hear that Vinu also works for Shankari, so you could try your luck there.
X. Shree Laxmi Palace
Where: Chakala
Open Untill: 3am
If you find yourself in Andheri East and in need of a place to order alcohol from, Shree Laxmi is the way to go.
XI. Kinara
Where: Chandivalli
Open Until: 3am
Kinara promises cheap food and alcohol—what everyone needs for a good weekend. Andheri East dwellers, it would be of great use to save their number on your phones.
XII. Sagar
Where: Powai
Open Until: 3am
If you are an IIT-ian, you probably have them on your speed dial. If you don't, you are going to love us for this.
XIII. Sip n Dine
Where: Powai
Open Until: 3am
Another treasure for the Powai IIT-ians. Next time you are celebrating after passing an exam, you might need their number.
Compiled By Homegrown Staff