It's impossible to avoid the sound of grumbling tummies or drooling lips at the Homegrown headquarters. If we can't get our hands on the food we're obsessively craving, we're more than happy to indulge by visually teasing our appetites with the hoards of food blogs that are clogging the interweb. That's what got us interested in investigating the happenings of the food bloggers' community right here on home turf.
Post some grueling (and hunger-inducing) research, we're pleased to report that Mumbai shelters an impressive volume of young, sharp foodies who have found a way to turn their passionate palates into great mouthpieces for aspiring cooks, food voyeurs and everyone in between. Once we'd compiled our list, we tracked them all down to fill in the blanks about what makes them tick, drool and more through a 'complete-the-sentence' HG questionnaire.
Without further ado, Homegrown presents our
first volume
of young Indian food bloggers, you'd do well to check out. Watch this space for more volumes to come.
I. Nikhil Merchant: A Nonchalant GourmandAge: 32
Who:
Nikhil hails from the city of Mumbai and works as a Product Manager for Food at Shop for Change Fair Trade. Once he's freed from those responsibilities, he takes up the role of a food writer, cook and a blogger who indulges in similar activities. Be it luxurious food, or cuisine from a more grassroots background, Nikhil doesn't differentiate, and does what he does for the thing he loves most – Food. You can follow him on twitter at
@nikhil_merchant
, or like his facebook page
here
. His blog has also previously been featured
here.
In his own words: "I come from a corporate background, which I quit 3 years ago to pursue my love for food. I had been writing for various publications (starting with a food column for DNA) even while I was working in a sugar export firm and finally transitioned to taking up food writing, blogging, consulting and cooking (as a passion) full time. This transition landed me a superb project attached with a social cause and dealing with food on the grassroots level. I now work for Shop for Change in the capacity of their food project, India's first and only Fair Trade certification label which works closely with small and marginal farmers and artisans to certify them for fair trade and create market access for them through various, mainstream channels."Homegrown Verdict: Nikhil's blog is wonderfully gluttonous. If it's decadent treats full of dough and butter and rich desserts that your palate tends to dream of, or all-round insights about food culture, this blog is designed for you. We especially love his nonchalant insider series that personifies the great chefs behind some of the country's most renowned restaurants through quick and riveting tete-a-tetes.
The HG Questionnaire:
"Blogging has given me an opportunity to interact and mingle with some of the best talents associated with the food industry thus expanding my knowledge base extensively."
1. 5 foodies who inspire me.. A. Rushina Munshaw Ghildiyal
: She has come a long way from her blogging days and followed her dream (a lot like me) to make food her whole and soul.
B. Kalyan Karmakar
- Someone who reviews unabashedly and I trust his observations as they are completely unbiased.
C. Chef Paul Kinny
- For his innovation and understanding of the Indian palate. He works with The Intercontinental, Marine Drive and is their Executive Chef.
D. Saee Koranne
- A blogger at My Jhola, with a fantastic understanding of baking and breads, her flavor profiles match mine and being a bread recipe creator (and bread being my favourite eatable) I follow her extensively and blindly.
E. Pooja Dhingra
- For her relentless pursuit to perfect what she loves, she is an inspiration.
2. Blogging has...
Given me an opportunity to interact and mingle with some of the best talents associated with the food industry thus expanding my knowledge base extensively as I do get exposed to trends, luxury and insights into what's going on in the world of food at all times. It started off as a project to click food with my current photographer and colleague Nikita Modi and set a platform for my ramblings with a side of recipes but it evolved into far more!
3. The best part about blogging is…
Cooking and developing recipes + using this as a platform to showcase my culinary expertise at the same time.
4. A dish i'd never turn down...
Anything with bread. Even if it is simple crusty bread with EVOO and Balsamic.
5. In the future I will have…
Transitioned to other branches of food as noted above but food blogging remains for me as a personal platform to showcase what I love to do best which is cook and discover food. It's highly unlikely I will every go the brand way especially on the blog, so still maintain the no-advertisement policy, and will hopefully keep it as a space which is very close to me and is a reflection of what I am up to at all times related to food, be it cooking, writing, recipe development, videos or travel. It will remain what it started as; "A Nonchalant Blog".
II. Roxanne Bamboat:

The Tiny Taster 
Age: 28.
Who:
Roxanne is a Freelance writer who lives in the city of Mumbai. Her areas of expertise are food and travel. Apart from writing, she has also curated food events like the food demos at the Kalaghoda Arts Festival and the food demos at the Uppercrust Food and Wine Show. She also runs a company called Comida that holds exclusive culinary workshops and experiences with various restaurants and chefs. You can follow her on
twitter
or like her
facebook page
. Apart from that, she also has an
instagram account
, which you should follow for pictures that will undoubtedly leave you salivating.
In her own words: "
I'm a freelance writer who focuses solely on food and travel. My blog is called The Tiny Taster and I chucked up a lucrative job in ad film production to write full time. I enjoy writing about food, the new things I've discovered, my likes and dislikes and I find it extremely interesting to try new things. The blog is two years old and currently I'm in the process of making it a food and travel website where I will review places, cities, hotels and a lot more including food. The idea of documenting my eating and travels excites me. Apart from writing, I also curate food works, the largest one being the food section at the Kalaghoda Arts Festival which I've been doing for the last 2 years alongside running my company Comida, where we host food experiences and culinary workshops for people who would like to learn more about food and recipes."
Homegrown Verdict:
 Intricate and precise, Roxanne's blog offers a delightful dual package of food and travel. She wonderfully reviews each eatery with great intricacy, be it a high end restaurant, or as she puts it, "Little hole in the wall cafes." The blog offers an unbiased and candid opinion, and the fact that it is coupled with a travel blog only works in its favour, as it offers delicacies and cuisines from multifarious places.
The HG Questionnaire:
1.  5 Foodies who inspire me... A]. smittenkitchen.com
 - I'm mostly inspired by international bloggers and writers. The main source of inspiration is a blog called
smittenkitchen.com
because I enjoy her writing style as well as her beautiful pictures. It's predominantly a recipe blog and it's extremely interesting.
B]. thelondoner.me
- I thinks she's fabulous and even though she's not an out and out food blogger I enjoy her material.
C]. David Lebovitz
- is another fantastic writer and if I'm bored I just scroll through all his pictures on Instagram; they're simply phenomenal. His recipes, reviews and just his life in general is inspiring to read about.
D]. Donna Hay
- I'm not a baker or the greatest sweet lover but I really joy reading Donna Hay and an occasion Nigella. Though, between the two, I prefer Donna's recipes and style. I don't think Nigella's recipes are great but it's certainly comfort food.
E]. Jamie Oliver
is by far one of the best chefs. His recipes, videos, pictures are all incredibly inspiring and I've tried a couple they are very do able.
F]. My father -
In terms of food and inspiration that is a little closer to home I'd have to say my father because he cooks everyday and though he isn't a professional or anything he's self taught and it's been interesting and fun experimenting and discovering new flavours and techniques at home.
3. Blogging has...
Honed my palate. I've always had a stellar relationship with food and by that I mean I can't live without it and have always been constantly planning my next meal. However, with blogging I've realized that I've now become extremely picky and refuse to accept mediocre anymore. I have no problem with Mediocre but I refuse to say that it's fab food. I've become a lot more honest about my food choices and quite unapologetic as well. I would rather not eat than eat something average when I'm out.
4. The best part about blogging is..
surprisingly, the writing and narrating a story that I enjoy the most. Though the adventure or discovering new food and tastes is wonderful I find myself really looking foward to how I narrate my encounter or dinner. I've tried to always weave a small story to my reviews or articles. It could be inconsiquential but it gives you a small glimpse into my life or mind set which I enjoy sharing with my readers. I also quite enjoy how food literally is my life as I've made this my full time profession.
5. One dish i'd never turn down...
That's like asking me to pick my favourite child! I'd never turn down a Chinese meal in general. I'm a sucker for that. I'd also never say no to dimsum, pasta, cheese and a bread basket. Tough choice really. Though I do have a particular weak spot for good Chinese noodles or rice.
6. In the future I will have..
I don't know where this is headed quite honestly but the dream is to be the person everyone asks the opion that matters the most in food and of course to be able to travel all over the world eating and writing about my experiences. My hope is for people to enjoy my writing and my taste buds and discover food along with me.
III. Amrita Rana -

Life ki Recipe
Age: 28
Who
: Amrita has been featured more than a few times for delectable products like Bacon Jam from her food haven pantry in Mumbai Boss, Burrp, Indian express, BPB and DNA. You can follow her on
Twitter
 and like her
facebook page
.
Apart from that, she also has a blogshop, which you can find
here
.
In her own words: "
I'm a Mumbai based food blogger. I was an RJ for a few years before I realized that kitchen held much more for me. I've been doing cooking workshops and filling happiness in jars ever since. Last April I also started curating recipes."
Homegrown Verdict: 
A pure Punjaban at heart, Amrita's love for food reflects significantly on her blog. Whether you're a newbie in the kitchen or a doyen who cooks blindfolded, her blog offers some of the best recipes with detailed steps in a delightful conversational tone make you feel at home. And if that wasn't enough, the alluring pictures of her food leave you with a visual treat like none other. We've also previously featured Amrita on our article about Mumbai's Bacon heroes.
The HG Questionnaire:1. 5 People who inspire you... A. Rushina Ghildiyal
of A Perfect Bite
B. Pooja Dhingra
of Le 15 Patisserie
C. Insia Lacewalla
(Not a blogger but loves her food and promotes home chefs)
D. Adarsh Munjal
of The Big Bhookad
E. Pratishtha Khan
of the breakfast projekt
2. Blogging is...
like a conscious effort you put in to see what are you eating. I always strive to try and learn about new food. Blogging and being involved with so much food has also made me very emotional about food. I get depressed if food isn't right and similarly a slice of baked philly cheesecake gives me such a high!
3. The best part about blogging is...
Clicking. I know, people on other side of the table want to kill us for making them wait but just capturing all that food emotion is so much fun!
4. One dish i'd never turn down.
Rajma Chawal or Kadhi Chawal.
5. In the future I will be...
Well, I've been writing for almost three years. And I'm already onto taking workshops and selling home cooked products. I'm going to just see where else I'll go with this.
IV. Amber Sinha and Pooja Saxena -

Enzo the Baker 
Ages: 26 and 25 respectively.
Who: The story behind Amber and Pooja's blog is fascinating to say the least. To begin with, the idea for the blog came about during a series of GTalk conversations between the pair in 2011, a time when they were living in different continents. But when Pooja moved back to India at the end of that year, the blog really took off. While it was initially going to be just a baking blog, it soon graduated to a full-blown food blog. Now over a year old, Enzo the Baker is an account of what happens when two twenty-somethings from Bangalore with full-time jobs (Amber is a lawyer, while Pooja is a typeface designer) decide not to let work, life and leisure get in the way of eating delicious, wholesome, home-cooked food every day. You can follow them on
twitter
or like their
Facebook page
.
They have previously been featured on the
Food Gawker gallery
.
In their own words: Amber:
"I am a lawyer by profession and I work for a leading Indian software company. Blessed with a gargantuan appetite, I realised early that the only way to eat good, healthy food consistently was to be able to cook it myself. My taste in food is largely eclectic and I am game to giving any kind of food a shot. Aside from food and law, my interests include etymology, film, cricket and theater. I am a fan all things old-fashioned and I also run another blog, The Mensch, where I write about the lost sense of gentlemanliness."
Pooja:
"I am a typeface and graphic designer, better known for my many side projects such as Typerventions, public and collaborative lettering installations; and The Ballot, a visual compendium of information about India's democracy and its workings. I fried my first poori when I was just eight, and haven't looked back since. My latest cooking fetish, masochistic as it might be, is to cook using ingredients I finds gross. I would describe myself as a full-time nerd and aspiring linguist, and I am also an unapologetic bibliophile who collects real books while my e-book reader gathers dust."
Homegrown Verdict:
 Amber and Pooja's blog is aesthetically pleasing. As the name suggests, it primarily focuses on baking and offers some of best step-by-step recipes for the same. In a country where gravies cooked in a pool of oil are a norm, the pair shows us the best way to use our ovens to come up with some of the most delicious dishes there are.
The HG Questionnaire:
1. 5 Foodies who inspire you... A. Smitten Kitchen
- Deb Perelman's Smitten Kitchen has to be an inspiration for every food blogger, really! Every time we complain about how we have don't have enough space in our not-so-little kitchen, we think of her tiny New York kitchen and how much wonderful food she is able to make in it. A bigger kitchen or fancier gadgets might make cooking easier, but what one really needs is a passion for food.
B. Dinner, a love story
- We discovered Dinner, a love story last year when the blog was quite young and we were still struggling to feed ourselves well every evening. This blog has a large part to play in getting us organized about menu planning, shopping for ingredients and reminding us of the value of eating well.
C. Not a single relative, but family recipes
- Both of us feel quite strongly about learning how to cook our favourite family recipes. These are not just recipes that our families cook, but also those fed to us by families of friends. Very rarely do we find something similar to them easily, or at all, on the internet. Not a lot of them of have made it to the blog yet. We are still trying to perfect them in our kitchen before we share them forward. One of our favourites that has made it to the blog already is a wonderfully rich chicken curry Amber's aunt would make for him when he was a boy.
2. Blogging has... Amber:
 Reinforced this belief that everything that happens in this life is part of a story, a larger narrative. Because you are challenged to look for stories in what you are cooking, where the recipe comes from and how they affect you.
Pooja:
 Sparked a more academic and scientific interest in food. I've become more curious about how ingredients react with each other chemically to create different textures and flavours. Thanks to all the food photography that comes with blogging, I have also begun to think about food in more visual terms—colors, scale, balance, contrast and so on. I constantly find myself applying lessons about design elements and principles I learned in design school to food; not only when I am photographing it, but also when I am making decisions about cooking and chopping techniques. Together these two somewhat new ways of approaching food have made cooking interesting in a way that I hadn't really anticipated. Finally, it goes without saying that blogging has expanded my vocabulary when it comes to describing food and the reactions it invokes.
3. The best part about blogging is... Amber + Pooja:
 Documenting things—going back and looking at all the food one has cooked and eaten is extremely gratifying. It is also equally satisfying when someone tries one of your recipes and tells you how it turned out.We love how a running a food blog forces us to think more creatively. For instance, where one could otherwise be satisfied with sticking to one's favorite cuisines, a blog forces you to keep things interesting and explore new kinds of food.
4. One dish i'd never turn down... Amber:
Any spicy pork dish well made.
Pooja:
This might well be because I really miss my mother and grandmother making them for me, but my answer would be fresh, hot chapatis with lots ghee—the kind that are soft with a bit of crunch.
5. In the future we will be...
The amount of planning and effort that one has to put into food blogging, we have come to realize, makes it an end in itself. It is like a commitment to yourself and it pushes you to be regular and to keep things in your kitchen interesting. We usually set ourselves targets for every six months about new kinds of food we want to try and master. The narrative style of a blog helps in giving some direction to how one looks at and can shape their growth as a cook.
We talk every few months about how wonderful it would be to start a small baking/food business that we run from home, and how absolutely great it would be if someone would offer us a book deal to write about cooking for twenty-somethings.
V. Priyanka Sirohi -

Recipe Follows 
Age: 29
Who:
Priyanka works as a Media Consultant with Credit Suisse India, and in her free time, takes up blogging simply because of her love for food. She lives with her family in Pune. You can follow her on
Twitter
or like her
Facebook page
.
In her own words: "I love food! If I do not get good food I feel like crying and I have numerous times just because of non-satisfactory meals. Anyway...I am a media professional who specializes in video editing and I'm dribbling in corporate events currently. It is very stressful and to escape the whole jingling of a fast life I turn to baking.The aroma of vanilla and cinnamon at home after a long day is very therapeutic - believe me! I am from Delhi (foodies heaven) and currently living in Pune with my husband Siddharth and our little daughter Ojasvi."Homegrown Verdict: Priyanka's blog reflects a person who does not pursue baking simply as a hobby but also as a passion. The blog aims at satisfying your sweet tooth, while also occasionally offering other recipes along the way. What's refreshing to see is that Priyanka seldom takes the easy route of chocolate and often experiments with fruits and nuts in a bid to create some of the best, delicious desserts known to man.
The HG Questionnaire:
1. 5 Foodies who inspire you... A. Shaheen from purplefoodie
- Shaheen is one of the first food bloggers in India I stumbled upon. Her passion for food is infectious. She inspires to live your dream.
B. David Lebovitz 
- He's a chef. The one I most admire and am most scared off. He's a cookbook author and I most of his books are on my bookshelf. I'd say I'm too star-struck to say anything else about him.
C. Mami (Aunt)
- This amazing lady has infinite love to feed everyone. I've grown up eating at her place and I feel blessed. She's one of those who can make a feast out of the regular pantry items and feed you until you are about to die.
D. Stephanie from Joy of Baking
- Even if she has the most serious video tutorials, she is still the best. I have yet to come across one recipe of hers, which failed. She is not just thorough but brilliant at what she does. And the fact that her husband is the one making the video makes it even better.
E. Jessica from Howsweeteats
- Jessica is the best blogger I have come across. Her almost daily updates are what I look forward too. Her witty sense of writing forces me to read her every update and the photographs comes with a caution sign - keep your handkerchiefs around to wipe the drool.
2. Blogging has..
It's very funny how earlier I used to eat / gobble whatever appealed to my palate like there was no tomorrow. Now my first few bites are slow until I discover the magic and list the ingredients and then resume eating. But on a serious note, my mind is now very open to experimentation unlike before and it's not just in baking but everyday meals at home as well. (I don't hear anyone complaining so it's a good sign I guess).
3. The best part about blogging is...
the satisfaction that somewhere my food is making someone drool just like I used to before I started blogging. (I still do) It's also the fact that I can reach out to so many like-minded foodies and share the same love for food.
4. One dish i'd never turn down.
It's definitely the Shahi Tukda that my Mami makes. (And now I start craving it)
5. In the future I will have...
For blogging I wish I had an answer. It's never an assignment or a mission. It's just my passion to bake and share it with everyone. But what I do wish for in life is to be sipping wine after a long day at my hill top cafe in the Himalayas.
VI. Sneha Mittal - 

Genes Recoded

(Also, Co-Founder of

Food Adda

) 
Age: 22
Who:
A graduate, Sneha completed her engineering in 2013 from MIT, Pune in the branch of Electronics and Telecommunications. She lives in Pune and is presently working with Cognizant Technology Solutions as a Programmer Analyst Trainee since November 2013.
She started food blogging around the month of August in 2013. While in Mumbai, there were a lot of foodie meet-up plans, and events like these lacked in Pune despite it being one of most the attractive food industries. She planned her first foodie meet-up in Pune by contacting bloggers and twitter influencers. She contacted a few restaurants on twitter to host this meet, and to ask for few special discounts for the foodies group. The Courtyard Marriott showed interest, and hosted their (full-sponsored) foodie meet-up at Momo Cafe. She managed to gather around 15-20 food bloggers and twitter influencers. The group started gaining a reputation in the food industry, and she soon planned her second event at Courtyard Marriott, Chakan. It was the Christmas dinner along with a night stay at the hotel, and a cheese-factory visit. However, eventually, the group split up due to a difference in opinion among the people.
Today, she is the co-founder of food-adda.com. They organise foodie meet-ups and review restaurants on their personal blogs as well as on the food-add website. Their first event as the food-adda team was the launch party of Premier Inn, Pune, which was followed by the Hyatt Shabu Shabu festival. Next, they plan on visiting the newly opened places like The Attic, The Independence Brewery, Cara Cafe, The brooklyn shuffle and other old but famous restaurants like Terttulia.
She has also worked as the Digital Media Marketing head for a Pune based start-up hungrytable.in. You can follow her on
twitter
or like her Facebook
page
.
Homegrown Verdict:
Sneha, who calls herself a hedonist, lives by the same rules while writing her blog as all kinds of starters, main courses, desserts and even mocktails feature extensively on the list. Apart from that, the blog also offers a wide range of recipes, making it one of the most versatile in the business.
The HG Questionnaire:1. 5 foodies who inspire you... A. Rashmi Uday Singh
- My biggest inspiration, she is a lady with class and elegance, she has a charm of her own. Her perfection has earned her a name which in itself commands great respect. She is my idol and inspiration.
B. Adarsh Munjal (The Big Bhookad), Anuja Deora (Miss Eating Out) & Anaggh Desai (Anaggh's Blog)
- All these bloggers have worked hard, and have a multi-dimensional personality. They all carry on the food blogging activity with zeal and passion, which is inspiring and encouraging for food bloggers all around the country.
C. Shivam Gupta
- I would specially like to mention Shivam Gupta's
(khaanapeenajeena.blogspot.in
) name, who inspired me to start my blog and has been my partner in all my foodie adventures. He served as my food encyclopedia when I was new to the industry, and helped me gain the right knowledge about food.
2. Blogging has..
Made me eat intelligently. savoring every morsel and enjoying every bite of my food. To eat is a necessity, but to eat intelligently is an art.  Ever since I started blogging, I have started paying more attention to the kind of ingredients used, the methods of preparation and presentation of the food. I believe presentation is one of the important aspects of food, and it enhances the food experience. I appreciate food more than I did earlier and I enjoy every moment I get to spend with delish food. My palate has developed in ways, which can only be experienced and cannot be described in words.
3. The best part about blogging is...
the excitement of experimenting with same ingredients but creating something wonderful out of them every time you create the dish. It's getting to meet new people who share your love and enthusiasm for food. But most of all, it's those proud moments when people thank you for your recommendations and the feeling of happiness you get when your audience benefits from your experiences and suggestions.
4. One dish i'd never turn down.
Being a vegetarian, my favourite are mushrooms. Dish I can never turn down include the stuffed mushrooms and butter fried mushrooms my mother makes at home.
5. In the future I will have...
Apart from maintaining and managing my blog, I am also working with food-adda.com. I manage the public relations and manage events for the same. I want to take it to the next level, and a few years down, be a restaurateur. I have taken up a lot of initiatives in the Pune food industry, like bringing up a team of food bloggers and twitter influencers together to write and blog about fav joints in Pune to working as a digital media marketing head at hungrytable.in and I wish to improve on my skills and start up something new in the food industry.
VII. Gaurav Jain -

Eating Out In Bombay

 
Age: 34
Who:
Gaurav Jain is a content producer who plies his trade in Mumbai. A foodie at heart, you can follow him on twitter
@gauravgjain
.
In his own words: 
I am a third-generation entrepreneur, producing video and animated content for film, television and broadband.
Homegrown Verdict:
 A brutally honest blog, Gaurav leaves no stones unturned in his reviews. Always on the go, he often reviews and posts about some of the most diverse and unknown restaurants there are in a rather undiplomatic manner, making it one of the best blogs out there today.
The HG Questionnaire: 1. 5 Foodies who inspire you...
My wife Palak is pretty much the one person driving my blog posts but I am a huge fan of
Rushinaw Munshaw
,
Nikhil Merchant
,
Anaggh Desai
and Roshni Bajaj-Sanghvi.
2. Blogging has...
made me spend a lot more time photographing food than I do eating it. But seriously, it has opened my mind to trying new things as well as pushed me to understand cuisines better.
3. The best part about blogging is...
Eating food! But I also love discussing and sharing meals with fellow bloggers, since most are good friends now.
4. One dish i'd never turn down.
Pav Bhaji from Santosh Sagar.
5. In the future I will have..
I blog purely for fun so I am quite content with things the way they are. However I'm hoping the evolution of the food scene continues.
VIII. Revati Upadhya -

Haathi Time 
Age: 29
A writer by profession, Revati took to blogging as it seemed to be the most natural progression. She also actively blogs at
haathi time
and has won the
Indiblogger Blogging Award
for literature and personal blogging in 2013. When she is not cooking and blogging she is the City Manager for burrp! Goa and writes
here
. She also freelances on an assignment basis for Magazines like Conde Nast Traveller and Good Food Guide. You can follow her on
twitter
or like her
facebook page
. If a visual treat is what you seek, she also has an
Instagram account
.
She has previously been featured on various websites, some of which include
Hungry & Excited
as well as the
yummly blog.
In her own words:
"I'm a writer. I lived in Bangalore for a large part of my life where I worked in Advertising and Marketing as a copywriter, until life brought me to Goa 4 years ago. I have since been working as an independent writer in the features space. When I am not writing or cooking, I spend my time reading, listening to music, travelling and dreaming."
Homegrown Verdict: 
Revathi's blog focuses not just on the flavours on your plate, but on the flavours of life in general. She writes extensively about the gallimaufry of human life, while food sporadically makes appearances. However, she focuses completely on food on her other blog, hungryandexcited.com, where bread and baking is the established theme. If baking is your thing, consider this blog to be your fairyland. Apart from having various bread and dough related recipes available, they also have an online shop, making it the ideal place for you.
The HG Questionnaire: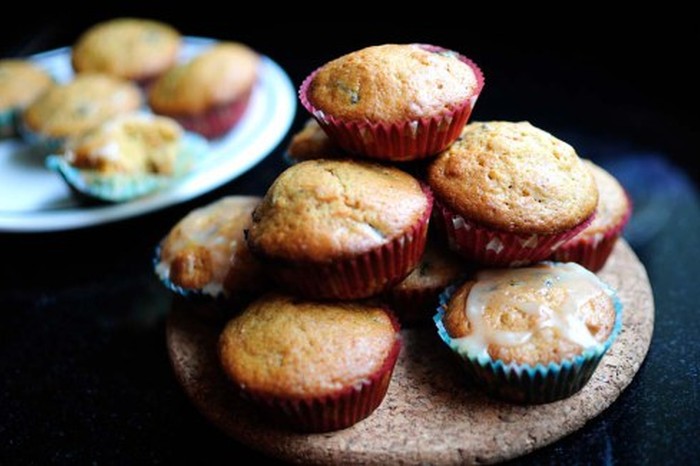 1. 5 foodies who inspire you... A. Smitten Kitchen
 -- for the confidence with which she pulls of everything she makes, from pizza to paella, simple bakes to fancy tarts and pastries. Her food stories and pictures speak for themselves and don't need the fancy styling and glossy lighting effects that seem to have taken over food blogs these days
B. Joy the Baker
 -- for her commitment and passion in turning her blog into such a mega inspiring space for bakers
C. Edible Garden by Nags
  -- for simplifying all kinds of cooking for the busy home-maker
D. David Lebovitz
 -- for the quirky, amazing food stories he weaves.
E. Love Food Eat by Chinmayie
  -- for how aware and conscious she is about every single thing she cooks for her family and the dedication that comes through in her work
2. Blogging has...
made me much more interested in the hows and whys of making something, rather than just gobbling it. I've always been a "foodie" in that I love food. All kinds of food. But I was more into eating it, than making it for a large part of my life.
When I moved to Goa, setting up a home, fending for myself and the likes gave me the opportunity to indulge in cooking things that didn't involve 2 minute noodles and quick cooking oats. I had a dormant food blog that I had set up while still in Bangalore, where I used to chronicle my very rare baking adventures, which was the only form of cooking I ever bothered to try. I thought everything else was beneath me, and that if the time ever came, I'd hire someone to cook for me. But life on my own made me eat my words, along with a lot of home cooked dal, chaawal and sabji. I turned to the many food blogs on the internet and found inspiration not just in easy recipes that built my confidence to cook, but in the stories I read. I found a lot of kindred spirits whose lives had taken the same path as mine, and it inspired me to revive the blog. I turned it into a food blog where I chronicled not just the food that I put on the table for my husband and me, but the experience and feelings that I went through as someone who was previously career-driven and suddenly had a new found love to be a complete home-maker.
Food blogging brought me closer to the kitchen and helped discover a latent passion, that I probably wouldn't have discovered otherwise. It also helped me marry my other big love - writing -- with food and cooking and everything else in the kitchen.
It has also brought me closer to other likeminded people, some strangers, some acquaintances and some really close friends now -- with whom I share ideas and feelings about food. It has opened my eyes to many possibilities and finetuned my attitude towards what I consume.
3. The best part about food blogging is..
The stories (writing mine, as well as reading others) behind the food as much as the food/recipe and pictures.
4. One dish i'd never turn down...
Simple home-cooked dal.
5. In the future, I will have...
worked on a food-memoir. I don't have an end date in mind, but hopefully it will see the light of day soon.
Words: Mandovi Menon & Rameez Shaikh