India has always been a predominantly vegetarian nation but in recent years more people have been hopping aboard the bandwagon in an attempt to live and eat healthier. The vegan trend has also hit the metros and thousands of people are choosing to live a cleaner and kinder life. Most restaurants cater to these choices but few have gone out of their way to provide their customers with the same range and quality offered to their carnivorous counterparts. That is until GREENR Cafe came bursting onto the scene in 2015. This Delhi restaurant and cafe started out as a small joint in Shahpur Jat specialising in serving the highest quality of vegetarian food with the most inventive twists. Three years later, they're all set to relocate to their new outlet in Gurgaon, which will be taking the 'greenr' philosophy to a whole new level.
The co-founders, Nitin Dixit and Mohit Yadav shared similar sustainable goals but prefer to think of themselves as a food start-up rather than a standalone restaurant. "Thinking like a start-up, our focus has been more on the product rather than purely on the hospitality aspect. We look at GREENR as a way of introducing the masses to healthy and sustainable food delivered through both outlets as well as packaged foods."
Although the concept of Soya-based proteins like tofu or tempeh has been around for a while, GREENR is the first eatery to conceptualise and serve plant meat – a vegetarian option for people tired of chomping on leaves. Plant meat is a textured protein derived entirely from vegetables. At GREENR, armed with a phenomenal team of in-house experts, they combine high protein veggies, seeds and nuts to create delicious and healthy alternatives to meat. Their new menu, at their Gurgaon branch, is offering an indigenous array of plant based proteins like Shroomballs (an earthy combination of mushrooms and Himalayan Red Kidney Beans), Pea Pro, Bean Pro, Tofu Amarnath, Hemproot and Sweet Potato – a perfect replacement for nutrients and textures that is usually only derived from animal meat.
They don't feel like the traditional alternatives like paneer or lentils match the quality and taste of plant meat. Their goal was to bring something completely original to the table, as they say, "We wanted to incorporate the latest knowledge related to plant-based food from America, in a way that could work in India – by using as many local and ancient grains, nuts, and seeds, as possible. In an effort to make the menu predominantly vegan, with several gluten-free options, it took us a lot of experimentation and sourcing of key ingredients as the formal food industry could not supply much of this." In fact, coming up with their own base ingredients has allowed them to stay away from processed foods which are full of stabilizers, preservatives, and artificial colours. They even make their own ketchup and hot sauce.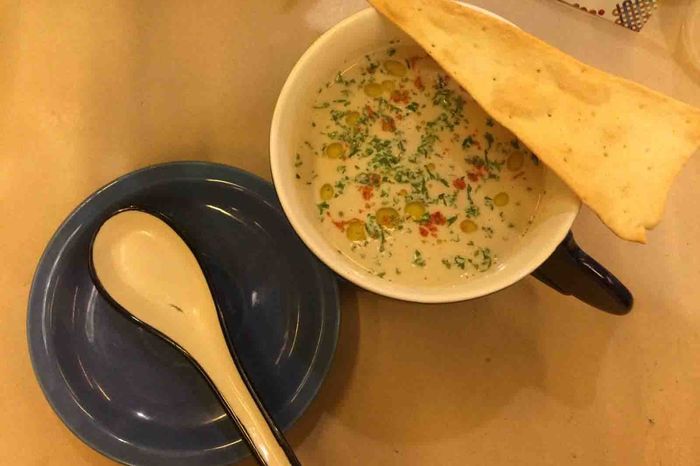 Having said that, GREENR's philosophy goes beyond just their kitchen. Their Gurgaon outlet is a proactive step towards endorsing the idea that personal health and planetary health are both interconnected. From using 100% biodegradable plant-made packaging material to composting and reusing daily coffee waste, they've managed to inculcate sustainability in every aspect of their restaurant and cafe, which also doubles up as an event and co-working space. The entire facade of the cafe is built with densely textured reclaimed pine wood, with pine wood slabs making up the cafe's co-working section as well. The entire space is abound with big glass windows for natural light and lighting fixtures reclaimed from an old college building in Delhi.

Even though veganism is a fairly new phenomenon for mainstream India, there seems to be enough buzz and awareness around it. This is naturally reflected in the kind response GREENR has received ever since they entered the landscape. "Interestingly, we have many international vegan customers and they are surprised to find these indigenous plant proteins which they would never encounter back home. In hindsight, it makes sense that a country with so many vegetarians should introduce new types of plant proteins into the global vegan market", they tell Homegrown.
The GREENR kitchen has become the centre of a new food movement in India, they are constantly evolving and trying to build on their creations to provide the best possible experience. Though people may still be wary about whether plant meat can live up to the experience of real meat there's no doubt that they're putting taste first, "It is a great myth that vegan/vegetarian or healthy food cannot be delicious." They add, "Even three star Michelin restaurants are moving towards advocating a more plant based and/or sustainable diet." So whether you're already a part of the vegan movement, on the brink of the change or just on the lookout for a fun new experience, GREENR will give you a nutritious, delicious and sustainable meal that you'll never forget.
If you enjoyed this article we suggest you read:
9 Guilt-Free Vegan Desserts in Mumbai You Absolutely Cannot Miss
Bombay's 12 Most Delicious Vegan Dishes & Where You Can Eat Them
19 of Bombay's Most Delicious Salads And Where To Get Them