"November 19, 1997, as part of the six-astronaut crew that flew the Space Shuttle Columbia flight STS-87, Kalpana Chawla was the first Indian-born woman and the second Indian person to fly in space. On her first mission, Chawla traveled over 10.4 million miles in 252 orbits of the earth, logging more than 372 hours in space," comments Ashish Jose about the driving inspiration for his artwork. Ashish is one of 69 talented artists that have been brought together to creatively visualise and depict 69 years of Indian independence, curated by New Delhi-based creative agency, Animal. The art exhibition, Indianama, taking place at Kona in New Delhi, includes the works of a myriad of artists including painters, illustrators, graphic designers, street artists, calligraphers and writers, each of whom portray a selected year in creative and innovative ways, taking us on a nostalgic journey through India's cultural, political, social and artistic history.
"All that has been written about history is linear, straightforward and textbook-ish. Art allows us to go vague, or have a point of view or go frivolous and show us a different context to a moment in history that we all have heard or read about. I see Indianama as an artistic documentation of the years after independence. A visual journey seen through the eyes of so many Indian artists," writes Kunel Gaur, Creative Director and Co-founder of Animal alongside Sharon Borgoyary, about the significance of the exhibition
Covering subjects such as the year the first study of homosexuality in India was conducted, India's win in the Cricket World Cup of 2011, Sushmita Sen's historic Miss Universe win, a first for India, and ode's to Mother India and Mughal e Aazam, Indianama is a creative time capsule, a look at our country's past through a new, kaleidoscopic lens through the works of a diverse group of multi-talented artists. Posted below is a glimpse of the incredible works exhibited at Indianama, for more information about the exhibition you can visit the event page on Facebook and the Animal website.
What: Indianama art exhibition
Where: KONA, #1, Jor Bagh Market, New Delhi
When: 13th – 18th August everyday 10 AM to 6 PM
Furqan Jawed | 1966
"In 1966, Sharmila Tagore became the first Indian actress to pose for popular magazine Filmfare's cover in a two piece bikini. Not only did the magazine go viral, but also went on to become a hot topic that was discussed in the Parliament regarding the morality and image of an Indian woman."
Hari Krishnan | 1967
"1967 was the birth year of Amar Chitra Katha, India's unique comic-book approach to recasting mythology for children and youth. In an attempt to simplify complex and obscure stories of the ancient past, It spawned off a different kind of cultural movement – it served as ready storyboards for mythological movies and TV serials; even fashion has adopted the inimitable style of certain in-house illustrators; the vibrant graphics created cultural stereotypes like race and gender biases; what docile middle-class Indians swear by even today has its own contribution to popular depiction of dominant classes and violence."
Ishaan Bharat | 1973
"Project Tiger – launched by the Government of India in April 1973 as an effort to preserve and protect the royal animal, a few months after this majestic beast was declared the National Animal of India! The Tiger as our National Animal symbolizes the power, strength, beauty, elegance, alertness, intelligence and endurance of the nation. And thus, it's symbolic and existential significance was realised in the year 1973. I would like to depict this through my art."
Kunel Gaur | 1980
"Sanjay Gandhi was touted as the great dictator of India. A man of two sides, with people divided in opinion whether to love him or hate him. I want to portray that dilemma against a backdrop of the India that could be, had he survived the crash on June 23, 1980."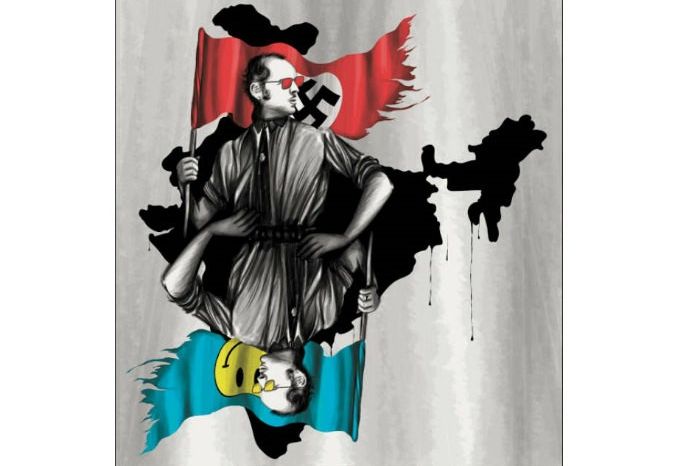 Nasheet Shadani | 1964
"There is something tragically romantic about the death of Guru Dutt. I want to capture it in an image."
Neethi Goldhawk | 2007
"(07-07-07) Taj Mahal, one of the masterpieces of world's heritage, declared a winner of the New7Wonders of the World initiative. Situated in the Indian city of Agra, it is the greatest architectural achievement in the whole range of Indo-Islamic architecture. It was a moment of national pride when Taj Mahal was elected by more than 100 million votes to represent global heritage throughout history."
Niteesh Yadav | 1971
"The Indo–Soviet Treaty of Peace, Friendship and Cooperation was a treaty signed between India and the Soviet Union in August 1971 that specified mutual strategic cooperation. The final piece is going to be a mix of type and illustrations that will take to the past of handcrafted masterpieces."
Shreya Gulati | 1977
"First study of Homosexuality in India; Shakuntala Devi wrote "The World of Homosexuals", even though the book went unnoticed, it was the first study done on the subject in India by an indian, where she openly supported the decriminalisation of homosexuality."