After a long hard day at work, there are very few ways to unwind for the on-the-go Indian. Whether it's cuddling up with your favourite book or binge-watching a show on Netflix, you know you'll enjoy it but after a while it gets a bit repetitive. We all know we need days devoted entirely to us where we just get to pamper ourselves, enter our list of 12 beauty and body brands that will melt all your tension away, leaving you re-energised to take on another week.
I. Ayca, Delhi
Ayca incorporates the knowledge and values of our ancestors who passed on their secret recipes of time tested agelessness. It uses the purest of nature's ingredients and extracted oils, which are blended into natural and nourishing bases. They have a commitment to preserve their ancient crafts and offer a holistic approach to refresh, replenish and revitalize.
What You Must Try: Their Aloe Vera Gel is made with combinations of essential oils blended into pure aloe vera. The perfect moisturiser that is naturally anti bacterial and can be used as an aftershave, on sunburn, as a makeup remover and to soothe cuts and burns.

II. Body Portion, Bangalore
Body Portion is for the people who love diversity in their body products. Their range extends to body butters made of shea butter and aloevera as base, body lotions with aloe vera as base, lip balms made of natural cosmetic grade beeswax and lip scrubs made from oils and sugars. All ingredients are combined with natural oils such as almond oil, sunflower oil, vitamin e oil and other essential oils. These include wellness oils that help relieve anxiety and stress. They are also free of harsh chemicals.
What You Must Try: Their Strawberry Body Butter, which is a decadent way to slather on some much needed hydration to your tired skin.
Cost: Rs. 200 for 50ml and Rs. 400 for 150ml of pure strawberry scented goodness.
III. Do Bandar, Bangalore
Do Bandra has a reputation for making things from scratch, using Mayura and a team of well renowened Ayurvedic doctors from Thirtahalli, Shimoga. Their formulas contain no premade bases, each ingredient has a specific purpose and delivers targeted results. Their formulas are developed using the most ancient skincare techniques available globally. Their draw their inspiration from traditional body care preparations, from ancient Ayurvedic recipes to royal Mughal recipes, and preparations perfected by generations of mothers and grandmothers.
What You Must Try: Their Honeysuckle soap, which calms the mind and bewitches it, ensnaring the senses, and helps regenerate skin with an East-Asian wonder-flower. It was revered for centuries in the Far East for its ability to release toxins and clear heat from the body, as honeysuckle is known for its anti-inflammatory, regenerative, and anti-bacterial properties.
Cost: Rs. 300 for 100 grams just to cool you down
IV. Gia, Mumbai
Gia Bath And Body Works creates one of a king luxurious handcrafted bath and body treats that you deserve. They create stunning soap cupcakes that are so good you'd want to eat them. Their products are made in small batches, because that's the kind of attention your skin deserves. They also use oils that your skin loves like virgin olive oil, castor bean oil, virgin coconut oil and avocado oil. Their products are amde without preservatives, SLS, SLES and foaming agents. They are also cruelty free. For further pampering, try their body butter, shower gel, body polishing scrub, cleansers and body mist.
What You Must Try: For a pick me up, try their coffee body polish , it tones your skin and reduces cellulite with our coffee body polish, Made with fine coffee specially sourced from the south, the shea butter hydrates your skin as you exfoliate.
Cost: Rs. 590 for 150 Grams for a morning pick-me-up you won't forget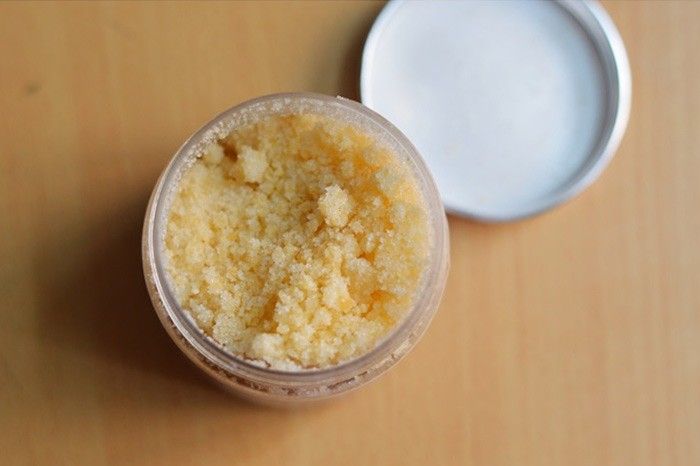 V. Iraya, Nagpur
Iraya, translated from Sanskrit, as 'from the Earth' was born out of Ayurveda. They use original Ayurvedic Recipes blended with only the finest ingredients and believe that a path to beauty lies in energizing the soul.Their products range include ayurveda, botanical, bath & shower, spa at home products, fresh natural cosmetics, cosmeceutical and wellness products.
What You Must Try: Orange Shower Scrub, this is truly a treat in the morning with the extracts of orange and arjuna tree bark. It lightly exfoliates your body with walnut shell powder and orange peel and leaves you feeling like satin.
Cost: Rs. 395, Orange you glad you discovered this?
VI. Just Herbs, Mohali
No artificial perfumes, just the faint fragrance and aroma of the woods, what more would you expect from a brand like Just Herbs? Their packaging clearly mentions each percentage of what herb and plant extract goes into each product. Their packaging is also recyclable so all you green-friendly people can finally enjoy a product that is truly deserving of your time. It's tailor made to suit each skin type and mood and is not mass produced, which helps to attain a perfect balance of what your mind, body and soul need with the changing seasons. They also make sure not to test on our furry friends.
What You Must Try: Liquorice Shea Lip Butter Balm A smoothening lip balm made from certified organic beeswax, certified organic cold-pressed oils of Avocado, Safflower and Sweet Almond along with ultra moisturizing Shea Butter. Unlike petroleum jelly and other petroleum derived mineral oils, these natural ingredients not only seal in the lips' moisture give additional hydration to coarse and parched lips without clogging pores.
Cost: Rs. 340 for 8 Grams to restore your natural, gorgeous sheen
VII. Neemli Naturals, Mumbai
Neemli Naturals offer hand crafted and natural body care products such as soaps, body scrubs, face mask's, lip balms. The products contain no artificial preservatives or chemicals and are made using 100% natural essential oils and other natural product.
What You Must Try: Activated Charcoal (cold processed soap), activated charcoal is perfect for getting rid of blackheads and restoring your skin to its natural vigour.
VIII. Om Ved
Om Ved is based on the simple but powerful conviction of pure natural living. They celebrate every person's individual beauty and are focused on creating products that will help find your pure self and live the life you are meant to. The ancient Vedic tradition defines health as not just the absence of disease but an active state of wellness, which is what Om Ved actively reaches.
What You Must Try: The Shantam Relax Body & Bath Oil – An excellent natural, nourishing and calming liniment made with the purest base oils and potent ayurvedic herbs, to help you de-stress. In a base of the perfect nourishing trio of pure sweet almond, jojoba and olive oils, this is a perfectly balanced synergy of therapeutic-grade essential oils, including Ylang Ylang, Vetiver, Patchouli, Neroli and Lavender. Now that's decadence.
Cost: Rs. 890 for 80ml, a tad pricey but it's all worth it if it's to indulge you when you deserve it.
IX. Shuddi Therapy
If you want to feel and look divine, you can't look any farther than Shuddhi Therapy. They have all natural recipes that will help purify the mind, body and soul as well as heal and restore your skin for you. It's handcrafted at the temple of transformation using spiritual energy, so if that's enough for you to touch your inner beauty, then maybe their products will help bring out a new, energised and youthful you.
What You Must Try: Shuddhi Holistic Skincare Paste is an all encompassing miracle paste that cleanses, tones, exfoliates and moisturises your skin, leaving you softer than a baby and smelling divine. It heals skin problems like blemishes, pigmentation, marks, patches, spots, dull and uneven skin tone.
Cost: Get the miracle balm at Rs. 1100
X. Skin Yoga
SkinYoga creates only 100% natural and chemical-free skincare products with an aim to make SkinYoga a brand you and your family can use forever At SkinYoga, there is an emphasis on sourcing natural ingredients from their place of origin where they grow naturally. Only when nature creates something effortlessly can you experience its true essence.
What You Must Try: Tea tree Cinnamon foot Scrub, which is highly rich in anti-oxidants and acts like a natural deodorant and conditioner due to its anti-viral and anti-fungal properties. The sea salt acts like an exfoliator and helps get rid of dead skin while the cinnamon acts as an effective odor neutralizer. The sesame oil brings back all the hydration you need to your feet.
Cost: Rs. 750 for 100 Grams to get rid of any potential athlete's foot.
XI. Splurge
When you have a company called splurge, you can be guaranteed that your costumers are going to take that very literally. Thankfully, you can shop their handcrafted luxuries guilt-free as they are PETA-certified. They are a responsible and holistic brand that provides solutions to your skin that are natural, safe and made with the highest ethical standards.
What You Must Try: Hair Cleanser – a perfect blend of Avocado oil, Olive oil and Basil. The benefits derived from these rich ingredients help reduce hair fall, hair breakage and dandruff, making your hair livelier and your scalp oil-free. It restores your natural shine and is absolutely safe to use.
Cost: Rs. 720 for 200ml so splurge away
XII. Vedic Collection, Delhi
The vedic collection is handmade under strict quality supervision and is paraben, sulphate and chemical free and not tested on animals. They only use recyclable glass bottles for storing products to maintain its purity, as plastic containers react with the essential ingredients used in aromatherapy and lose its potency.
What You Must Try: Lavender Afterbath Oil – Lavender, as we all know, has a soothing and calming effect on the nerves, relieving tension, depression, panic, hysteria and nervous exhaustion in general
Cost: 315 for 200ml to relax and take it easy
Researched by Meharunnisa Sahib