Finding the best place to eat or get a delivery from is always a task. While the action is now easier than it was before the age of digital– Zomato, Swiggy, and Google's "restaurants near me" feature– when you had to physically call a restaurant, the sheer volume of restaurants on these two food ordering applications is confusing and intimidating for anyone. Lucky for you, Homegrown has curated all the best new restaurants that opened in 2018 that not only have diverse dishes, desserts, and drinks and interesting flavours but also unique concepts and offer a great overall dining experience. From pork food kiosks to sit down Sunday brunch, this list has it all.
[This list is in alphabetical order]
Location: Khatipura Road, Jaipur
In a heritage haveli reserved for royals, Cafe Samsaara has stunning, Instagram-worthy décor with its white and coral blue colour scheme and floral accents that is surrounded by large windows streaming in natural light. With an elegant breakfast menu of French press, Turkish, Arabic, and Moroccan coffee and juices from fresh fruit to eggs benedict and wasabi chicken tikka, Cafe Samsaara has a wide variety of breakfast food. It also has a robust lunch and dinner menu of roast chicken, mushroom dishes, and salads. This beautiful space makes for a lovely Sunday brunch.
Cost: Approximately 1,200 INR for two people
II. Cilantro
Location: Pallimukku, Kochi

From a ton of offerings in continental and Indian cuisine in generous portions, Cilantro is has now opened in Jaipur. It's known for great breakfast spreads and its menu confirms that: Eggs Florentine, Muesli with fresh fruit, Belgian waffles with strawberries, French toast, steamed idlis, vadas, and dosas, an array of salads and more. "Stayed in Beaumonde for one day and was impressed by this restaurant. They have a good ambience, the staff is very polite and the food tastes great. The musician at dinnertime creates a great ambience for a romantic dinner. Overall we enjoyed the food and services here," says Dhruv Bhatnagar.
Cost: Approximately 800 INR for two people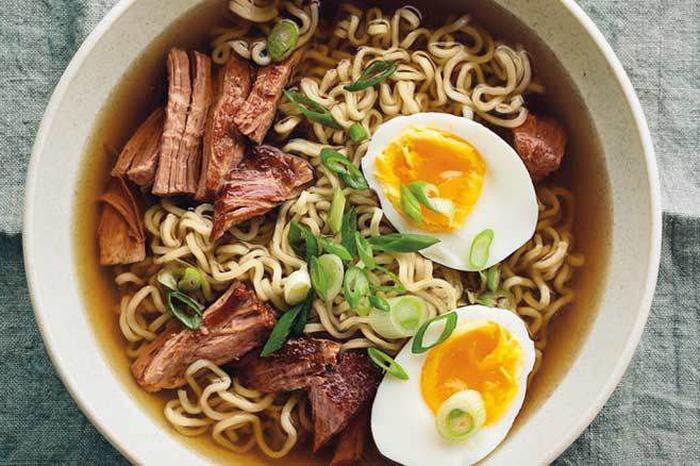 III. El Mercardo
Location: Bandra West, Mumbai
With its soft music, delicate interiors, and an open kitchen – walking into this new Spanish eatery in Bandra is almost like walking into a home – inconspicuous and intimate. The food here comes with not just authentic flavours but a whole lot of warmth as well, for the owners of El Mercado are always around, chatting with their customers. Thankfully, the variety of tapas served her doesn't disappoint and are totally worth the binge! Try the Classic Pablos Tortilla, the fluffy creaminess of which is bound to settle in a little corner of your heart. Or De Marisco Paella, a unique seafood rice with the perfect amount of tanginess. If the menu intimidates you, fret not, for the owners are more than willing to walk you through it and recommend the best dishes for the day.
Cost: Approximately 900 INR for two people
IV. Izumi
Location: Perry Cross Road, Mumbai
A recent addition to the authentic Japanese experience offered by the Kablys, Izumi is Nooresha Kably's newest venture with a focus on delicious sushi and ramen dishes. A quaint little restaurant, with a long queue that just doesn't seem to get shorter, located in Pali Hill – Izumi is for anyone waiting to gorge on a perfectly-flavoured, or even customised, bowl of hot ramen. With interiors inspired by Nooresha's personal visits to Japan, the entire place isn't much bigger than a typical Shinjuku bar. But the food more than makes up for the lack of space. For dessert, we'd recommend the Japanese milk pudding, black sesame ice cream, and green tea malabi topped with seasonal fruits.
Cost: Approximately 2,100 INR for two people
Location: New Town, Kolkata
This takeaway only bakery in Kolkata's New Town has an eclectic selection of eats. From every kind of coffee and coffee bean you can think of to Oreo Chocolate Shakes and Oolong tea, King's Bakery is comfort in a food package. As for its pastries and baked good, you can find all types of cake– from traditional Calcutta fruit cake to New York Cheesecake– breads like baguettes and bagels, and French desserts like Madeleine and Macaron. You can not only get continental breakfast and lunch meals at joint, but also quality Korean food recommended by many who love the cuisine. "I had the best Dakgalbi over there, and I drove across the city to get there," says Clara Gomes.
Cost: Approximately 450 INR for two people
VI. Miss T
Location: Mandalik Road, Colaba.
Named after an imaginary woman who regularly frequents the bar, Miss T has a menu is an exciting mix of Burmese, Vietnamese, and Thai cuisine. Perfect for intimate dinners with a bar that clearly stands out with its handcrafted specialities like Peanut Butter washed Jim beam bourbon and a signature Miss T whiskey blend, this new restaurant is truly a gem for the global cuisine hub that Mumbai has recently come to resemble. Jackfruit seed curry, Vietnamese rice paper rolls, and sticky rice preparations –this eatery also prides in its non-alcoholic cocktails that are delicious and ideal for those unexpected mid-day brunch affairs. And by the end of it, if you're not already full, bite into their delicious yuzu tart with sesame ice cream.
Cost: Approximately 4,000 INR for two people
VII. Mustard
Location: Worli, Mumbai
Nested in Worli, Mustard is a unique cultural and culinary concept that's made its way from Goa, where it first opened. Pritha Sen, a food historian who plans the Bengali cuisine at Mustard, spoke of bringing back interest to regional flavours. She says that Bengali food found a wonderfully complementary partner in French cuisine, the second half of Mustard's culinary effort spearheaded by Chef Gregory Bazire, a Frenchman from Normandy. With creamy, sea-salted mussels and tender duck breast slices doused in a sweet, butter-mushroom jus served alongside Khosha Mangsho (mutton curry), chaaner dal, and Koraisutir kochuri (stuffed flatbread), Mustard is a home away from home for French and Bengali people alike. The restaurant's interiors feel as comfortable as the one's living room– the salmon-coloured French windows, scattered pots of succulents, and yellow, floral patterned fabric stretched across furniture cushions are toe-curlingly cosy. This joint is also wheelchair accessible with a fully stocked bar and gluten-free and vegan options.
Cost: Approximately 2,100 INR for two people
VIII. Oink
Location: Nungambakkam, Chennai
[Recommended by Suneethi Raj of LocalXO]
Oink is a unique concept– it's a kiosk selling Mangalorean dishes and street food like hot dogs, sandwiches, and burgers. Touted as culinary heaven for pork lovers, Oink has consistently good quality food at very reasonable prices. The pork used tastes fresh and is transported straight from Bangalore and Pune. From Coorg-style pork curries and juicy pork ribs to Pork Pav and Coorg filter coffee, Oink is on its way to becoming an established, undisputed South Indian presence in the pork food scene.
Cost: Approximately 500 INR for two people
Location: Park Street, Kolkata
This little bakery sits quietly in Kolkata's Park Street area, the culinary hub of the city, with a beautifully minimalist white front end. Known for its bite-sized tarts that come in salted caramel, Italian Lemon meringue, and passion fruit flavours to name a few, Patisserie By Franziska uses 100% Belgian chocolate, real butter, and fresh fruits with no added preservatives or artificial flavours. This bakery's signature creations like "Forest Noir" and "L'exotique" include chocolate sponge, coconut and raspberry mousses, passionfruit coulis, and more. You can even get traditional Black Forest, classic vanilla, and chocolate cakes to go with your French press coffee or Amalfi Lemon tea.
Cost: Approximately 450 INR for two people
Location: Middleton Row, Kolkata
Although this Asian food joint opened up in the heart of Kolkata only this year, it has already gained a good reputation. With live music and an intimate atmosphere, Ping's Cafe Orient has a large assortment of cocktails and alcohol and appetizers and dim sum. What's special about this place is that it not only hosts a "Boozy Brunch" every Sunday from 12 pm to 5 pm, but also serves steamed bhetki in coconut sauce, air-fried pomphret, and bhetki and chips with wasabi mayo only in Calcutta. The Chocolate Marquise dessert and prawn sui mai come highly recommended as well.
Cost: Approximately 1,500 INR for two people
XI. Soy Soi
Location: Kotturpuram, Chennai
This new opening in Kotturpuram boasts of Asian street food from Thailand, Vietnam, Singapore, Malaysia, and Indonesia. With simple but flavourful dishes, Soy Soi lets you sample the cuisines of so many countries in just one place and calls this "the Asian Eatstreet experience." Vegetarians can opt for delicious dishes like spinach, corn and cheese potstickers, crystal vegetable dumplings, jackfruit bao, and an array of satay and soups. Non-vegetarians can also gorge with spicy salads like "larb isaan" which is Thau minced chicken with kaffir lime, small plates serving tempura seafood and wok-fried meat, and classics like Vietnamese Ginger beef. This menu is lengthy and you will be spoilt for choice if you crave pan-Asian delicacies.
Cost: Approximately 1,400 INR for two people
XII. Sun and Moon
Location: Worli, Mumbai
Bombay's Korean community is a relatively unexplored territory and this cubby hole of an eatery is your window into this lesser-known microcosm. The atmosphere of this restaurant feels a lot like home even before the food is served. "We keep rotating these everyday. We have many different options," says Sun, the owner of the restaurant who imports pork and beef from Korea. From Kimbap, a dish inspired by sushi, and Bibimap, a rice and seasoned meat preparation, to jeyuk bokkeum, a spicy pork stir-fry, and tteok-bokk, a vegetarian dish made of stir-fried rice cakes, this quaint little place has something authentic for everyone.
Cost: Approximately 2000 INR for two people
XIII. The Grammar Room
Location: Mehrauli, Delhi
The Grammar Room, an extension of the beloved Olive Bar & Restaurant in Mehrauli is a newcomer on the scene but has quickly won hearts and followers with its laid-back but still luxurious vibe. They may share an entrance, but The Grammar Room functions entirely independently of Olive and even has a separate kitchen. Their menu is mainly designed for the brunching crowd and if you're looking for a full meal, stick to their 'Big plates' section. Between the idyllic setting, delicious food and very unputdownable cocktails, The Grammar Room is sure to be your new favourite afternoon destination.
Cost: Approximately 1,850 INR for two people
XIV. That Mallu Joint
Location: T.Nagar, Chennai
[Recommended by Suneethi Raj of LocalXO]
Having earned a stellar reputation in Malayali cuisine this year, The Mallu Joint comes highly recommended. Other than its beautiful, rustic interiors that stays true to an older Kerala's charm with contemporary accents, this restaurant's menu serves authentic local dishes like Kadala Curry, Atterachi Stew, and Paayasam. Many who have dined here also recommend the roast the Kozhi Porichathu, Allepey chicken curry, and Neymeen Fry. If you want to sample authentic local Malayali food, The Mallu Joint is a no-brainer.
Cost: Approximately 500 INR for two people
XV. The Salt House
Location: Theatre Road, Kolkata
Newly launched in November, The Salt House is headed by chef Auroni Mukherjee who has a refreshing take on fusion food– she adds delicate European twists to hearty Bengali flavours. According to its Facebook page, the restaurant has "the elegance, structure & refinement of Europe's best kitchens, but, with a dash of Kolkata's heart and soul." From dishes like Banana Blossom Ravioli and Spicy Chingri and Orzo Paella, this new place is a perfect choice for people looking to experiment and add interesting tastes to their palette.
Cost: Approximately INR 1800 for two people
XVI. YUZU
Location: Nehru Place, Delhi
The last few years have witnessed a number of international cuisines penetrating our urban landscapes; Japanese being one of them. This cultural exchange combined with our national capital's boisterous (and slightly performative, if you ask me) love for everything food related has ensured constant innovation and experimentation. Earlier this year, Yuzu Sake Bar and Kitchen entered this city-wide culinary extravaganza by offering a variety of options for its local foodies, especially the sake lovers in town. With almost 25 different sakes on its menus, Yuzu's strictly Japanese ethos is reflected in not just its cuisine but its interiors as well. Probably the city's first sake bar to have opened up in the bustling neighbourhood of Nehru place, Yuzu, we'd say, is a microcosm of Japanese culture; a short escapade aided by some pretty impressive food and an interesting collection of sakes to go with it.
Cost: Approximately 1,500 INR for two people
Feature image credit: YUZU
If you enjoyed reading this, we suggest you read:
The 5 Best New Restaurants In Goa That Opened This Year
Eating Our Way Through South Mumbai's 4 Best Khau Gallis
Around India Through Its Most Iconic Coffee Houses And Tea Rooms