With wishes of joy and prosperity associated with Diwali comes the not so easy aspect of gift shopping. While we all love receiving gifts, it's never an easy feat to shop for others. In every list that you make, there will be a few friends, family or colleagues it is hard to shop for. What we choose to give someone can speak volumes about how we regard them and it is necessary to find something that says the right thing and above all, brightens their day.
Before you reach for the phone to make a bulk order from your favorite sweet shop or frequent the bath and body section of a department store, have a look at the list of brands that we love this Diwali season. From artisanal alcohol to upcycled fashion, there are a number of unique homegrown brands that feature products that your giftees might not even have known they needed in their life.
Food & Beverages
I. Naagin Hot Sauce
...made exclusively with Indian chilies and flavors
An Indian hot sauce brand through and through, Naagin is the perfect gift for someone who loves their spicy food. Offering two varieties of hot sauces, both made from traditional Indian chilies, this brand was founded by hot sauce lovers who wanted Indian chili flavors to go with their pakoras and to pair with their samosas.
#HGLoves Naagin Bhoot, the extra hot variant of the sauce that is made with Bhut Jolokia (ghost pepper) from Assam. Please note that this sauce is only meant for the true spice lovers, and not for novices who cannot handle the heat.
If you would like to know more about where to get your hands on the sauce, you can read about it on our earlier story on Naagin Sauce.
II. Kati Patang
... Bhutan brewed Indian Craft beer
Appealing to the free spirit that we all seek to be, Kati Patang is a homegrown beer brand that is brewed in Bhutan. While they also boast of their wheat beer with hints of lemon rind and Indian spices, the real game-changer is their Zesty Amber beer. Brewed with pure Himalayan spring water and made using all-natural malts and hops, the drink has a unique caramel flavor.
If you would like to know more about the brand, you can log onto their website, or stay tuned to their Instagram page.
III. Mason & Co
... Single origin artisanal chocolates
Made in the coastal town of Pondicherry, Mason & Co chocolate bars use only single origin cacao beans and work directly with farmers to acquire their produce. The small-batch artisanal chocolates are available in a myriad of interesting flavors, ranging from the traditional 85% intense dark chocolate to more unique flavours such as Sourdough and sea salt, and black sesame and raisins. The brand is suitable for people with varying dietary preferences as their products are completely organic, vegan, gluten-free and soy-free.
#HGLoves their Diwali gift pack of 6 assorted dark chocolate flavors – 49% crunchy peanut butter, 65% semi-sweet, 70% sea salt, 70% black sesame and raisin, 75% zesty orange and 85% intense dark.
You can learn more about the brand on their website, and stay tuned to their updates on their social media.
IV. Woodburns Whisky
...uniquely Indian Whisky brand
Created by Fullarton Distilleries in Goa, Woodburns Contemporary Indian Whisky is the attempt by the founders to break the monotony of the commonly available whisky flavors in the nation. The blended whisky is aged in matured oak wood barrels that are charred, in order to impart a bold yet smooth flavour to the drink. The whisky itself features subtle notes of smoke and dark chocolate.
To know more about the brand, read the story on how to Get A Taste Of This Award Winning Homegrown Whisky Brand From India
V. Stranger & Sons
...distinctly Indian craft Gin
While Gin is a drink that can be dated back to India of yore, it is not as popular as the Gin lovers of the nation would like. But in the last two years, India has witnessed what has been called a 'Gin-assiance', and Stranger & Sons Gin and Third Eye Distillery has been at the forefront of this change. Offering a robust flavor profile that celebrates India's heritage, Stranger & Sons Gin is distilled in Goa and ropes in a local self-help group to be part of the process. Also, Stranger & Sons is best paired with Svami tonic water!
To learn more about the nation's Gin revival and more about the brand, check out our earlier story on Stranger & Sons.
VI. No. 3 Clive Road
... Luxurious tea and locally produced accessories brand
Named after the founder's paternal home, No.3 Clive Road is an elegant brand that pays homage to a bygone era through their products. From the flavor profiles of each hand blended tea to the aesthetic of their accessories, each item from the brand speaks of history, luxury, and worldliness.
#HGLoves the Diwali tea, candle and honey large gift box which comes with their exclusive khullar set, wildflower honey, Khajuraho candle and the limited edition organic Diwali Blend tea, all nestled in an elegant gift box with gold foiling inside. The Diwali Blend is a calming concoction made with Kangra green tea, tulsi leaves, and marigolds.
You can learn more about the brand on their website and stay tuned for their updates on their Instagram.
VII. The House of Tea
...luxury tea salon from Foodhall
Featuring over 200 variants of the best single estate teas and tea blends available, The House of Tea is handpicked by tea sommelier. In addition to the namesake drink, the salon also offers French-inspired canapés, artisanal desserts and such. The gifting range from the brand will make for great gifts for tea lovers.
#HGLoves the Stackable Moringa Series, which is a great gifting option as it features three flavors – moringa peppermint, moringa lemongrass, and moringa chamomile & rose. Combining the luxurious flavours with the nutritional benefits of moringa, the series is a great way to say, here's to your health.
You can learn more about the brand on their website and stay tuned for their updates on their Instagram.
VIII. Sleepy Owl Coffee
... homegrown brand for the best cup of coffee, every time
Founded by veritable coffee aficionados who quit their daily jobs as bankers and lawyers to chase the perfect cup of coffee, Sleepy Owl is a passion project. While their prime product is their 100% Arabica coffee bags to make cold brew, they also offer hot brew bags as well as ready to drink bottles and cold brew boxes.
#HGLoves the subscription offer from the brand will make for a great gifting option. It provides the option to pay for the packs upfront and then receive a box with fresh coffee every ten to thirty days.
To know more about the brand, read the story of how Delhi's First Cold-Brew Coffee Brand Is Now Shipping Across India
IX. Third Roast Coffee
...small-batch, high-quality cold brew
An effort to bring back the cold brew experience that changed her life during a trip to Vietnam is what prompted the inception of Third Roast Coffee. While the bottled cold brew coffee in varying flavors are only available for delivery in New Delhi, the brand is on its way to becoming a cold brew brand of repute, owing to its focus on quality and consistency.
#HGLoves the Monthly subscription offer that will deliver twelve to twenty-eight bottles straight to your home, and in whichever flavor you choose – straight-up black, vanilla or vietnameasy.
To learn more about the brand, read how This Homegrown Cold Brew Brand Will Change How You Get Your Daily Caffeine Fix
Interior & Decor
X. Kaunteya
...an Indian tableware brand.
Drawing inspiration from the vivid hues of the nation, Kaunteya is a brand that hopes to adorn Indian homes with traditional motifs, elegantly. Intricately painted and made from fine quality Bone China, the products from the brand are finished with 24K gold.
#HGLoves the Dasara Tea Cup Saucer set that is inspired by the architecture of Mysore Palace. The hints of turquoise blue with accents of intricate floral motifs and gold details speak to the inner Indian royal in us.
You can see the entire collection from the brand on their website, and stay tuned to their updates on their social media.
XI. Tiipoi
...product design studio between Bangalore and East London
Drawing inspiration from the functional beauty seen in India, Tiipoi celebrates the nation through modern homeware designs. From the 'Jamakhan' collection inspired by the 'Jamakkalam' floor coverings of Tamil Nadu to scented soy candles that capture the fragrance of Utthara (north) and the Dakshin (south), the brand is not caught up in nostalgia, but rather pays homage to the everyday motifs of modern India.
#HGLoves the Siment collection planters and vases that are made from concrete, and are inspired by the water towers and urban infrastructure of India. The designs are perfect conversation starters that will make for great gifts.
You can know more about the brand on their website and stay tuned to their updates on their Instagram.
XII. La Kairos
….luxurious soft furnishings
Bringing together Indian heritage, craftsmanship, and luxury, La Kairos uses the finest fabrics and intricate techniques to create quality soft furnishings. Combining the concepts of comfort with notions of whimsy, the products from the brand have unique aesthetics that convey stories of art, travel, and experiences of their creative director.
#HGLoves the Hana decorative cushions that feature hand-embroidered 2D floral motifs and handmade potli buttons in shades of sage and white.
You can see the entire collection from the brand on their website, and stay tuned to their updates on their social media.
XIII. Spin Furniture
...combining Nordic sensibilities with Indian identity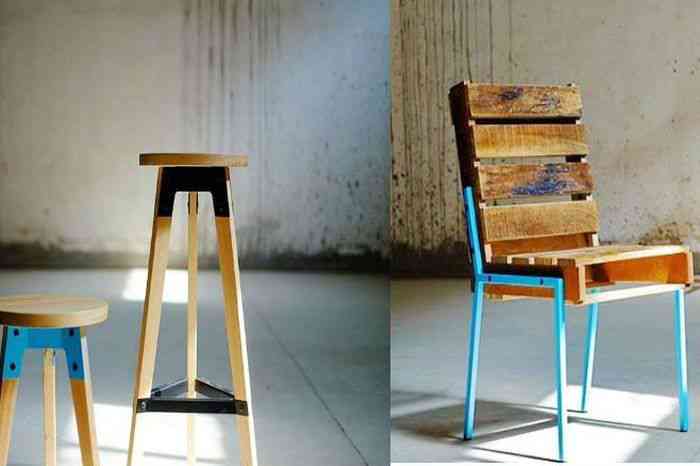 A young furniture brand from Shark Design Studio in Delhi, Spin Furniture offers minimalistic designs at affordable prices. The brand caters to the youth who are looking to declutter, but without compromising on quality. Featuring sleek functional designs that are modern, but also plays to Indian vibrancy, they have created an alternative to Indian furniture that is usually bulky.
#HGLoves Boxxit storage from the brand made from birch ply that is a great way to organise stationeries, cables, and miscellaneous items. The stackable quality makes it great for keeping on tables, as well as for storing away on shelves.
To know more about the brand, read Spin – The Indian Furniture Brand That Heroes Minimalism
XIV. Safomasi
...homeware brand capturing stories of travel and adventure
Encapsulating their journey across the world in beautiful fabrics and designs, the British-Indian couple behind the brand Safomasi has quickly become noteworthy. While the brand sells their vibrant illustrated pieces through their online shop, they also work with designer boutiques, hotels, and interior designers to create bespoke collections.
#HGLoves the Indian Ocean collection by Safomasi, that feature motif from the founders' trip to Mauritius. Replete with images of beaches, exotic birds and tropical flora, pieces from the collection are perfect to spruce up any space for the festive season.
You can read more about the brand by reading this piece that takes you on A Safari Through Safomasi's Stunning Studio Space In Delhi
XV. Indus People
...elegant lifestyle brand with minimal aesthetic
Inspired by the textures and colors of India, Indus People currently has a collection of stunning tableware and stationery. With poignant stories narrating the intent behind every detail in their designs, the brand caters to the discerning customer.
#HGLoves the Kulhar Experience gift box inspired by the city of Varanasi and its Kulhar-waali Chai. It comes with 2 Kulhar cups from the Dip in the Ganga collection, as well as a blend of black Assam tea with cardamom, ginger, and marigold.
You can read more about the brand on their website and stay tuned to their updates on their Instagram.
XVI. Pulp Factory
...home studio from Assam offering Paper Mache furniture
Based out of the China town in Assam called Makum, Pulp Factory is a home studio that uses Paper Mache to create furniture that follow the concept of Responsible design. Employing non toxic processes and products to create their pieces, Pulp Factory is perfect for those who care about living responsibly.
#HGLoves the PF III - ochre chair for toddlers that are perfect for the little ones, and is perfect creating a non toxic environment in houses.
To know more about the brand, read how At Pulp Factory, Buy Furniture Made Completely Out of Papier Mache
XVII. Suite NºEight
... homeware brand with unique capsule collections
Suite NºEight is a brand whose design is driven by the intent to transport the customers to varying places in time through their collection. From The Grand Budapest Hotel to El Fenn in Marakkesh, the collections are functional works of beauty that will remain memorable. The products are proudly made by artisans in craft clusters throughout India.
#HGLoves the Mashallah Candle that has aromas of Oudh and Lavender, and is nestled within packaging gilded in gold and features a debossed eye motif.
You can read more about the brand on their website and stay tuned to their updates on their Instagram.
Fashion & Accessories
XVIII. Delhiwear
...taking traditional Indian silhouettes to the streets
From their initial collection 'Vardi', the designs from Delhiwear are rooted in Indian sensibilities and combine comfort with style. The clean lines, the basic colors such as black and mitti – earthy beige, all make Delhiwear a streetwear brand that shows off the potential of all that Indian attire can be.
#HGLoves the Nehru Vest that takes the classic Indian jacket and is made fit for the modern-day through the avant-garde neckline and the two deep front pockets.
To know more about the brand, read how A Delhi-Based Fashion Label Is Reimagining Traditional Indian Kurtas As Streetwear
XIX. SUI
... responsible homegrown fashion label
Combining motifs from their travel with sustainable designs, SUI is a brand that promotes responsible fashion in keeping with the increasing preference for sustainable fashion. The brand stays true to its philosophy by using materials such as hemp, khadi, organic cotton, and recycled fabric. The latest collection – Basic-Ally SUI 2.0 - features basics made from upcycled fabrics that are fashioned to be modern classics.
#HGLoves the Be-leaf jacket from the latest collection that features recycled white and blue fabric with front button closure and nature motifs.
To know more about the brand, head to their website, or stay tuned to their Instagram.
XX. JODI
...for the love of hand block printing and Indian textiles
The designer duo behind JODI began the brand with hopes of reviving a number of local textile crafts. Working with natural Indian textiles, hand block printing, and modern designs, the brand has made a place for itself in the Indian fashion world.
#HGLoves the Firozi Tussar Silk Sari that is perfect for standing your own amongst a sea of women, decked in their festive best. The saree is made from Bhagalpur silk in a beautiful ocean turquoise blue and adorned with peacock motifs in golden thread and glass beads.
To know more about the brand, head over to their website or stay tuned to their Instagram.
XXI. Suta Bombay
...casual wear saree for the modern Indian woman
A brand that offers casual wear saree in a myriad of colors and fabrics, Suta Bombay holds comfort and style at the same level. From soft mulmul sarees to patterned jamdanis, all given a fashionable flair with modern accents like tassels, pom-poms, and ruffles, sarees from Suta is perfect for the everyday Indian woman.
#HGLoves the Havai Mirch saree from the Banarasiya collection that is more festive than their usual collections. This particular saree combines shades of grey and chili red with beautiful golden motifs – an homage to the sensory experiences of food stalls in Banaras.
To read more about the brand, as well as other casual wear saree brands in India read how These Affordable Homegrown Indian Brands Are Popularizing Contemporary & Casual Sarees
XXII. Dandelion Pajamas
...a stylish Indian brand for sleepwear
Finding a middle ground between the dreaded nightie and the revealing lingerie, Dandelion Pajamas is aimed at the youth looking for comfortable nightwear that can also be cute loungewear. The handmade all-cotton pieces from the brand are aimed at appealing to every type of person, no matter their style preferences.
#HGLoves the Satin Notched Collar Full Sleeve PJ Set that is a luxurious take on the classic striped Pajama look. The set will make for a great gift that wishes comfort and a good night's rest on the giftee.
If you would like to know more about the brand, head over to their website or stay tuned to their updates on their Instagram.
XXIII. SIX5SIX
...streetwear brand designed keeping in mind the current cultural conversations
The streetwear line by the collaborative sports and streetwear brand SIX5SIX strikes up conversations regarding the current socio-cultural ongoings through their disruptive designs. Featuring pieces that are conversation starters, the designer duo attempts to use fashion as an instrument of expression.
#HGLoves Boring Humans Wear This Sweatshirt in Mint that is a perfect gift for the millennial friend who is constantly caught in his loop of modern-day listlessness.
You can learn more about the brand by reading #HGDrops: Homegrown Streetwear Brand's Collection Inspired By Humanity's Dependence On Technology
XXIV. Red Empress Label
...an online space for vintage finds
While India does not have a number of brick and mortar thrift shops, the culture of thrifting is ingrained in our genes. In answer to the need for an accessible thrift shop, Red Empress Label started as an online space that offers exclusive one-off vintage pieces from all over the world at affordable prices.
To know more about the brand, read how An Indian 'Thrift Shop' On Instagram Is Stocking Beautiful Vintage Pieces
XXV. Misho Designs
...modern Indian Jewellery brand of worldwide repute
Founded by designer Suhani Parekh, Misho is a jewelry brand that has become the favorite of many world celebrities, including some of the Kardashian- Jenner clan and Rihanna. Featuring simple geometric patterns and minimalistic lines, the jewelry from Misho combine modern quirkiness with classic sophistication.
#HGLoves the Stackable Pebble Rings from the Spring/Summer 2019 collection by Misho that is inspired by the beauty of the seaside. Handcrafted in sterling silver, this piece can be worn in many ways, to suit your fancy.
To know more about the brand, visit the website or stay tuned to their Instagram.
XXVI. The Burlap People
...earthy eco-friendly Indian burlap bag brand
Working with third and fourth generation artisans to create their bags, the Calcutta based brand has become synonymous with Burlap accessories in the nation. From duffel bags and sling bags to wallets and bound journals, their products are all of high quality and are accented with salvaged leather for straps and corner folds.
#HGLoves The Minx in Ajrak (red), a classic round sling bag from the TBPXVraj:Bhoomi collection that combines the artisanal craft of Ajrakh from Gujarat with modern design sensibility of their brand.
You can learn more about the brand through their website, or stay tuned for updates on their Instagram.
XXVII. Grain bag
...Indian bag brand with minimal aesthetic made from cruelty-free leather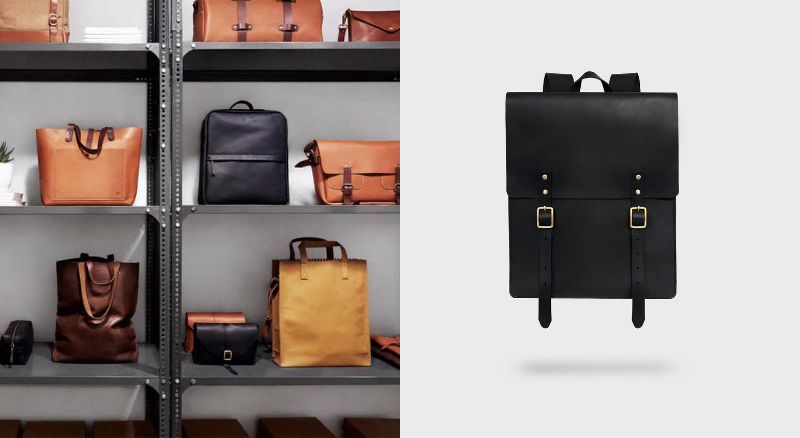 Using Ahimsa leather that is made by recycling the skin of non slaughtered animals, Grain bags offer people the luxury of leather products while inspiring them to live a guilt-free lifestyle. With clean lines and a boxy finish, the bags from the brand are elegant in design and can be taken everywhere from college to a corporate job.
#HGLoves the Charcoal clutch that is the perfect companion for your formal attire. The bag is big enough to hold your necessary possessions without being seeming bulky when you are trying to have a good time.
To place an order, you can contact the brand at [email protected] and stay tuned to their works on their Instagram.
XXVIII. Onushshar
...wearable textile art brand
A Kolkata based sustainable clothing label, Onushshar follows a Zero-waste approach to manufacturing apparel and accessories. Using hand embroidery on handloom pieces, they create textile art that is eco-friendly. From tops and dresses to clips and keychains, Onushshar has a varied catalogue of products that are all unique in their own rights.
#HGLoves the Maroon Rose Rectangular Embroidered Earrings that feature hand embroidered maroon roses on white Taant fabric that is attached to a wooden base.
To know more about the brand, head over to their website or stay tuned to their Instagram.
XXIX. Say It With A Pin
...Indian brand making pins into wearable iconography
Appealing to the inner school child in us who stuck a multitude of pins on our bags, Say It With A Pin is an Indian brand bringing pins back into vogue. From 8 bit symbols to Indian food, they have a pin for all the varying symbols that one could think up.
#HGLoves the charity pins collection that features Indian food from Poori Sabzi to Kaju Katli. The collection is created in association with Robin Hood Army India, a volunteer-based organization that works to get surplus food from restaurants to those less fortunate. Through this collection, the customers can both buy the pin and pay for the food of deserving kids.
To know more about the brand, read 90s' Kids, Retro Pins Are Back With A Bang Thanks To This Indian Start-Up
XXX. Nappa Dori
...Indian brand making handmade leather bags
Featuring well-designed luggage made with high-quality leather, Nappadori is a brand that pays homage to Indian sensibilities and craftsmanship. Their trunk collections are elegant and are the perfect accessory to express one's individuality.
#HGLoves the Dean Backpack made from powder-coated sheet metal with genuine leather straps and details. It is the perfect pick for someone looking to have the old world charm of trunk luggage but wants it suited to everyday life.
To know more about the brand, read Nappa Dori's Mumbai Store Is Capturing The Nostalgia Of Forgotten India
Experience
XXXI. Maker's Asylum
...space for collaborative ideation
A collaborative Maker space in Mumbai and Delhi that brings together engineers, architects, designers, artists, academicians and more to work on interdisciplinary projects, Maker's Asylum is a space for exploration and learning. From workshops to meetups, build groups and sponsored projects, the learning space offers various ways to participate in interesting projects.
#HGLoves the S.T.E.A.M School that brings together aspects of Science, Technology, Engineering, Art and Math to solve problems, explore interdisciplinary knowledge and further varied interests. If you have friends whose interests cut across many fields, a two-week experiential course at Maker's Asylum will make for a great gift.
To learn more about the brand, read Welcome To S.T.E.A.M School, Where Technology Becomes Social Change
XXXII. India Someday
... passionate travelers providing assistance for independent travel in India
Depending on one's preferred style of travel, India Someday provides help in creating a travel itinerary across India, suited to one's demands. From backpacking to luxury hotel stays, they can provide the best options to get the India experience that one has always dreamed of.
To know more about the brand, head over to their website or stay updated on their Instagram page.
XXXIII. Vacation With An Artist
...unique vacation experience learning arts and skills
We all have dreams of learning crafts or certain skills that we never get around to achieving. This could be learning a dance form or cooking a particular cuisine. Vacation with an artist is a travel company that offers people the chance to spend their downtime learning something that they have always wanted to. From pottery lessons in India to bespoke shoemaking in Prague, this company has a myriad of options to offer.
#HGLoves the gift card option that the brand offers. If you are looking to gift someone an experience that could change their life, this is the way to go.
To know more about the brand and the gifting option, read Ditch Chocolates And Gift A Vacation With An Artist Instead
XXXIV. The Revolver Club
...India's only Vinyl subscription service
For the music lovers of the nation who still cherish the nostalgia and the quality of Vinyl, The Revolver Club subscription box is heaven sent. From musicians like the Cranberries and Louis Armstrong, to classic Indian music, they stock good music, beyond genres.
To know more about the brand, head on over to their website or stay tuned to their updates on Instagram.
Games
XXXV. Silaiwali
...rag dolls made from fabric waste by refugee women
Providing fair employment to Afghani refugee women, Silaiwali is more of a social enterprise than a toy. While the rag dolls are beautiful in their own rights and any child would be happy to receive them as a gift, the dreams that are being realized through these dolls makes them even more special.
If you would like to know more about the brand, read how This Indian Social Enterprise is Training Refugee Women to Make Dolls From Fabric Waste
XXXVI. Bloon Toys
...Simple handmade toys
Sometimes the simplest of things leave space for imagination and this is the thought behind the brand Bloon Toys. The play essentials from the brand encourage children to come up with their own stories on how to use their toys. Providing no instructions on how to use the pieces, the toy brand helps creativity to arise from within.
#HGLoves the tree blocks building blocks can bring nature into our homes for children and function the same way as legos. They are the perfect gift for imaginative children who can find their own ways to play with them whether it is by building, stacking or sorting the pieces.
You can learn more about the brand on their website, or stay tuned to their updates on Instagram.
XXXVII. Shasn
...a political board game
Making one think and strategize like a politician, Shasn is a board game that simulates real-world democracy. The game allows one to earn resources, make policy decisions, establish their ideologies, and the only way to win is through strategy, trade, and negotiations.
To know more about the brand, read Shasn – The Indian Board Game That Makes You Think Like A Politician
Sustainability
XXXVIII. BOHECO
...creating hemp products for everyday use
With the nation finally accepting hemp for the miracle crop that it is, BOHECO is a company at the forefront of the hemp revolution. Offering hemp product in all the possible ways it can be used – from health and nutrition to clothing, accessories, yarn, and fibers, the brand is making a mark in the nation.
#HGLoves the hemp laddoos for Diwali that are delicious and nutritious. Made with nuts, hemp hearts, and nut butter, the laddoos are available in chocolate and coconut flavors.
To know more about the brand, read Indian Companies Using Hemp In Ways You Wouldn't Expect
XXXIX. Skilled Samaritan
...recycling single-use plastic through traditional weaving
Skilled Samaritan is a not for profit organization that attempts to address the issue of single-use plastic in the nation by recycling it through traditional weaving methods. In their process of transforming plastic into usable pieces, they also provide employment opportunities for women in their project sites.
#HGLoves Bano - Chequered Weave chest made from multicolored skirts and dupattas. They are the perfect gift for someone who loves bright pops of color and appreciate the craft of weaving.
To know more about the brand, read Skilled Samaritan - Generating Best Out Of Waste Through Skilled Craftsmanship
XL. Brio Art House
...nature-inspired functional artworks
Featuring a number of hand-painted, handcrafted artworks Brio Art House is a store and cafe in Lucknow that also offers a curated range of home linen, decor, kitchenware, and furniture. The brand also works with varying nongovernment organizations and community groups to promote indigenous crafts and handicraft innovation.
#HGLoves the Rumi Darwaza Handpainted Ceramic Wall Plates made from natural clay and is handpainted with images of Lucknow's famous Rumi Darwaza.
To know more about the brand head over to their website or stay updated on their Instagram.
XLI. Oorja
...handmade paper studio making eco-friendly lamps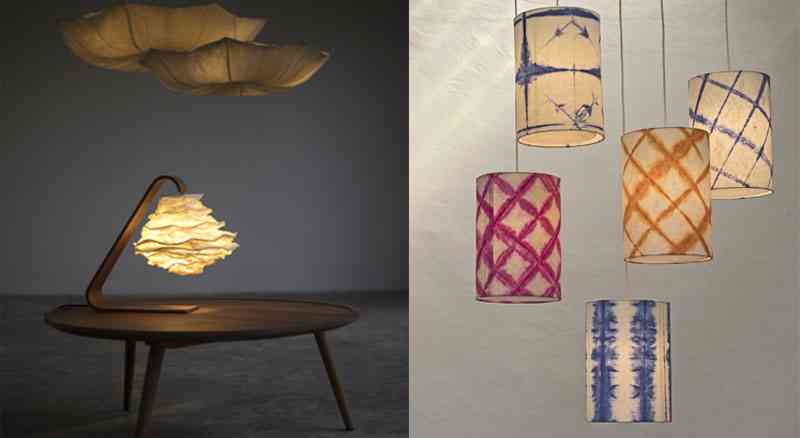 Cofounded by a lighting designer and the founder of one of the first handmade paper studios in the nation, Oorja is a design studio that creates handmade sustainable lamps. The brand combines different waste materials and natural fibers to create beautiful lights.
#HGLoves theWall Ripcurl Crushed lamp that can be made to order from either crushed lokta or Banana fiber paper.
To know more about the brand read how to Bring Sustainability Home With Bangalore-Based Oorjaa's Eco-Friendly Lamps
XLII. REFASH
...platform for upcycled fashion products
REFASH is the world's first global platform for upcycled fashion products. You can discover stories of brands and designers creating new products out of pre-existing, discarded materials as well as support them by purchasing their products on their website. Their clothing and accessories are made out of fabrics, newspapers, discarded leather, rejected buttons & other pre existing materials
#HGLoves their sustainable Diwali Gift Hamper which entails diaries made out of old newspapers, stationery made out of discarded paper, home decor made out of leftover fabric and an upcycled candle.
To know more about the brand, head over to their website, or stay updated on their Instagram.
XLII. Bare Necessities
...creating zero waste products and services
From dental care to food wraps and cutleries, Bare Necessities is a brand that is attempting to provide alternative eco-friendly options for the everyday item that is adding to the plastic usage across the world. The brand maintains transparency regarding all the materials they use and frequently holds workshops on reducing consumption and how to live a zero-waste lifestyle.
#HGLoves The Zero Waste Starter kit that contains a Tote bag, compostable bamboo toothbrush, stain steel straw, busy bee lip balm, a soap bar, and wooden cutlery. The kit is a great gift for a friend seeking to live life more consciously.
To know more about the brand, head over to their website, or stay updated on their Instagram.
XLIII. Bamboo India
...providing eco-friendly solutions through Bamboo products
As one of the sturdiest woods in nature, Bamboo was the material of choice during earlier times. Bamboo India is a start-up that attempts to provide a replacement for many plastic products through Bamboo products.
#HGLoves the Classic Bamboo Speaker that is the brand's attempt to create a plastic-free and biodegradable speaker. The speaker that amplifies the sound of the phone's own sound system does not use any electricity and is perfect for travel and home use.
To know more about the brand, read These Handcrafted Bamboo Speakers Are The Eco-Friendly Alternative We Needed
XLIV. Inbox Jaipur
...curated and consciously packaged gifts
From wedding favors to corporate gifts, Inbox Jaipur provides gifting services for all occasions that are carefully curated and consciously packaged. Featuring a number of the best artisanal brands in India, the brand offers options of buying pre-packaged gifts or picking your favorite products to create custom boxes.
#HGLoves their cocktail mixing gift box that can attend to any and all bartending needs.
To know more about the brand, stay tuned to their Instagram page.
Art and Design
XLV. Art&Found
...affordable art for everyone
A brand that seeks to uncomplicate art, Art and Found were founded by the idea that one doesn't have to really understand art to fall in love with it. The brand offers a way for people to find unique artworks for their spaces – whether it be their home or office, that is suited to their taste and is within their budget.
To read more about the brand, read Art & Found's 15 For 15th: A Perfect Guide To Buying Indian Art For Your Home
XLVI. Paper Planes
...offering the world's best indie print magazines
Sometimes the best writing is published in independent magazines and Paper Planes is an e-commerce platform that offers the finest independent magazines, zines, books, and publications. They are the first online platform in the nation to deal exclusively with independent print magazines and feature those from varying genres such as lifestyle, culture, food, travel, design, music, sports, arts and literature and so on.
#HGLoves the Bespoke Magazine Subscription option that offers magazine lovers a chance to subscribe to some of the world's best indie magazines like Kinfolk, Cereal, Monocle, the gentlewoman, etc.
To know more about the brand, check out their website or stay tuned to their updates on their Instagram.
XLVII. Floating Canvas Company
...India's first art on subscription service
The first of its kind art renting service in India, Floating Canvas Company provides its patrons with the option of renting the best of art that they have to offer on a subscription basis. This company was created addressing the concerns of high prices of art, as well as people's worry about whether they will outgrow their piece.
To know more about the brand, read about the interview with the founder of the company All You Need To Now About The 'Plastic Monster' Displayed At Bandra-Worli Sea Link
Beauty
XLVIII. Neemli
...natural skincare brand with immediate results and long term benefits
A sustainably sourced, environment-friendly skincare brand that maintains its transparency, Neemli is made exclusively from plant-based sources. From shampoo bars to night time serums that are just as effective as chemical skincare, Neemli is changing the skincare game in India.
#HGLoves the 5 Step Morning Routine Gift set with French Pink & Multani Clay Bathing Bar, Rose & Patchouli Facial Toner, Hyaluronic Acid & Vitamin C Serum, Argan & Rose Day Cream and Turmeric Root & Olive Squalane Elixir Facial Oil.
To know more about the brand, head over to their website or stay tuned to their updates on Instagram.
XLIX. FAE Beauty
...homegrown makeup brand for free and equal beauty
The recently launched makeup brand is catered to everyone. Beyond gender, skin tone and other constructs, FAE Beauty offers quality makeup products that are paraben-free, hypoallergenic, vegan, food-grade and cruelty-free. While the brand has only launched one product, it has garnered rave reviews for its quality and buildability.
To know more about the brand, read how This Homegrown Indian Brand Is Championing Inclusivity Through Makeup
L. Juicy Chemistry
...100% organic simplified skincare
As an ecocert certified organic skincare brand, Juicy Chemistry was founded with the aim to provide effective skincare products that formulated with purest and nutrient rich ingredients from nature. Using some of the traditional essential oils and skin care ingredients, the brand offers luxurious skincare without chemicals or preservatives.
#HGLoves the Anti Ageing Skin care combo that combes with Tamanu& Frankincense Face Wash, Bulgarian Rose Water, Saffron & Red Raspberry Day Serum, Kakadu Plum & Pomegranate Serum, Saffron, Rose & Sandalwood Scrub and Kakadu Plum Face Mask.
To know more about the brand, head over to their website, or stay tuned to their Instagram.
Feature image (L - Stranger & Sons; R - The Burlap People)
If you liked this article, we suggest you read
10 Lovely Subscription Boxes That Make Amazing Gifts
Curating 17 Lovely Stationery Brands In India To Liven Up Your Work Station
17 Conscientious Indian Fashion Houses With Strong Identities We're Loving