"To Lose balance sometimes for love is part of living a balanced life."[Recently, Homegrown found synergy with

TIGI's 'This Is Me'

campaign; conceptualized to shine the spotlight on young Indians' growing dedication to individuality. Self-expression fuels our fire and this article was inspired by the same. Having already featured interesting young individuals who were finding self-expression in hair experimentation, we decided to further narrow down the search to feature those who thrive in dual existences. Read on to see what we mean.]
There are those who find solace between brackets and there are those who prefer to empty their framework of any specifics; choosing instead, to exist between parallels, worlds and interests. And somehow, it's their refusal to lay claim to a singular possibility that makes them doubly (no pun intended) good at everything they do. Considering it's a similar duality that keeps the flame beneath our feet, Homegrown set out on a mission to uncover other young Indian professionals who, in a certain sense of the term, have mastered the art of living 'double lives.'
The sheer volume of nominations we received tell us that this dual lot may not be as rare a breed as we once imagined, but they're certainly still just as intriguing. Without further ado, here's our shortlist of an incredible bunch of individuals who have nothing in common besides deciding that they are more than just one person.
I. Karan Bhojwani - Dreamer. Believer. Jedi.
Who:
35-year-old Karan Bhojwani is a long-time DJ and founder of Third Eye Records but he also 'daylights' as a full-time businessman, running a third generation family business which is essentially a Plastics Manufacturing Company.
 "Duality is the ability to shine on both sides of the spectrum."
Unlike most of the others on this list, more people know Bhojwani for his 'batman' avatar and are hugely surprised to find out that he's actually the Vice President of Operations for his business by day. Especially considering he's always organising tours and gigs for international artists, besides having opened up his own Techno club in Goa more recently, called The Soma Project.
It may not be as glamorous as being  'sexy DJ' he admits but it certainly does pay the bills. Most recently, he set up his first independent factory in Pondicherry which manufactures Oral-B toothbrushes for the global market. He's quick to admit that the balance doesn't come easy though. "I think i'm able to do both by keeping myself 'relatively balanced. I can be a bit of a loose cannon at times so work reels me in. And when it comes to embracing the weekend warrior in me, the escape from responsibility allows me to put my heart and should into my musical expression.
One line that's a constant source of inspiration to him:
"When the power of love overcomes the love of power, the world will know peace." - Jimi Hendrix.
II. Adarsh Munjal - Goofy. Gutsy. Glutton.
Who:
26-year-old Adarsh Munjal is a creative director of the brand strategy team at The Glitch by day, and A Big Bhookad (food blogger) pretty much all of the time.
 "Duality is striking a balance to satisfy the desires of your mind and heart equally." 
Munjal started his career in digital while he was still in college. He moved on from Webodrome Arise Technologies post graduation in pursuit of finding the best experiences as a 'content & marketing head' at Zomato and other agency like Zapak and Jack In The Box Worldwide to name a few. His responsibilities at his current position include building content & creative strategies plus ensuring the voice of brands is maintained across all digital and social interactions. He always knew he had dual interests though.
Even while still in college, he realised he had two dreams. One was to continue working in digital media but the other was to become one of the leading food writers in this country so he went ahead and started a food blog called The Big Bhookad. Today, it's one of India's most successful food blogs despite being largely specific to Mumbai in its content. How does he balance the two passions? "On weekdays, I work hard to feed myself on weekends.On weekends, I feed myself enough to work hard for food lovers," he admits.
One line that's a constant source of inspiration to him?
Never toss the coin, son. Fate is on both the sides.
III. Sahil Chaudry - Curious. Adventurous. Questioning.
Who:
28-year-old Sahil Chaudry is currently a first year corporate laser in the L.A. office of a Wall Street Law firm but finds dual expression through poetry.
"Duality is an opportunity for tension; tension is an opportunity for growth."
This is not a case of sacrificing dreams to make a living. Chaudary's desire to be a lawyer was a long-standing dream and he is currently living that reality but while he was still studying for the bar exam, he began to deeply question the narratives he believed about life. "I started to feel like I was applying an artificial framework to life. I wanted a way to express myself free from someone else's ideology. Through poetry, I started to feel like I could play with my thoughts freely in a way that brought me clarity but also made it easier to communicate my observations with the people around me."
To share his observations, he started a poetry blog called Clues and Cues where he unpacks life's lesson undiluted with 'shoulds.' People were definitely surprised when he started doing this but it's become a critical way he now digests experiences. As far as a maintaing a balance between the two goes he says "I don't really see my interest in law and poetry as separate sides of my personality; they are part of each other. Both law and poetry are about choosing words. How I choose my words depends on the moment."
One line that's a constant source of inspiration to him?
"Sell your cleverness and purchase bewilderment."--Rumi
IV. Aditya Nandwana - Aberrant. Contemplative. Perceptive.
Who:
Aditya Nandwana is 33 going on 58. He works in his family business, Kalabhai Karson as a means of livelihood but designs and builds guitar amplifiers and pedals at
Animal Factory Amplification
in the dark of the night.
 "Duality is an energy and mental-bandwidth-consuming monster, so pull your socks up if you plan to explore it."
Accompanying his dad to work as a kid, Nandwana's had varying experience right across the family business (which was founded in 1918) for many, many years. However, he'd developed an early fascination for sounds as a child . He realised that the sounds you could get out of pedals etc. were limited and in short supply so started to roll out his own. By 2008, it was an all-consuming hobby. Word of his hand-etched pedals got around and he found himself doing repair, modification and custom work before he decided to explore a different direction.
Today, AFA is focused on its own divergent identity and products. At the moment, he's readying myself for the launch of my first product and putting the last few things into place for that. He's almost monosyllabic when asked how he balances things out. "Deadlift," is his cryptic response.
One line that's a constant source of inspiration to him:
 "Hardcore will never die, but you will." - Mogwai
V. Charlene Vaz - Go-Getter. Magnanimous. Positive.
 Who:
31-year-old Charlene Vaz is an IT professional by (week)day, currently as a strategic global account manager at Dimension Data, and a stellar chocolatier by the weekend.
"Duality for me is is following your passion and having no regrets in the future."
 Charlene went down a path that's all too familiar for young Indians, studying Electronic and Electronic Engineering from Manipal Institute of Technology, followed by an MBA and it led her down the expected path professionally. However, in 2013, she founded 'Charlene and the Chocolate Factory' and now moonlights as a chocolatier. The company sells high quality gourmet chocolates with creative packaging to provide individuals with a sense of an ultimate chocolate experience.
They are also making a delicious difference with '
The Bake Collective
' as 5% of all sales from CCF is contributed to the various social causes supported by TBC, which is basically a 3rd feather on her cap. In the process, TBS has ended up supporting shelter homes and orphanages among several other things. The impact at this moment amounts to over 7lakhs and over 500 people affected.
When it comes to balancing things out, she's all smiles."It seems impossible for one person, but it's simpler than you think when your passionate about all three."
One line that's a constant source of inspiration to her:
Have the courage to follow your heart. Nothing great has been & nothing great can be accomplished without passion.
 VI. Vinay Venkatesh - There's No God.
Who:
 37-year-old Vinay Venkatesh will soon to be joining Indigo Consulting as their National Creative Director. When he's not taking client briefs to the next level, he's also the vocalist of one of India's leading Metal bands, Bhayanak Maut, whom he also manages.
 "In order to create something, you must first destroy something else. Duality doesn't exist without knowing this."
As long as we've known Vinay, we've always assumed Bhayanak Maut was a full-time thing. Turns out, he's been playing everyone all along because he insists people don't believe him when he says he actually works for a leaving. In fact, when asked, his response usually oscialltes between "I don't have a job, I live out of friends' houses," or "I eat babies for a living," or "I am an official beard-grower." If we didn't know better we wouldn't be able to vouch for it but aside from being a bonafide comedian, he's one of the leading creative directors in the country having racked up over a decade of experience in many of India's top agencies.
Since 2003, he's also been a vocalist with Bhayanak Maut and the band's manager. They will be releasing their 3rd full-length album in October, 2014. He admits that he "struggles with the balance everyday," though.
 One line that's a constant source of inspiration to him:
"I like big butts and I cannot lie" - Sir Mix-A-Lot
VII. Yashas Mitta - Experimental, Wandering Pizza-Eater.
Who:
25-year-old, Bangalore-based Yashas Mitta has been running his own brand design studio by day but focusses a lot of his creative energies on his new venture,
Mukha,
as well.
 "Duality is not settling with doing one thing in life. I think many of us are caught up on being this or being that - When you free yourself of these notions and start digging deeper, it's truly amazing what life can and will offer."
Mitta has always had a difficult time boxing himself as a result of which, writing a bio is probably the hardest thing he's ever had to do. He's experienced many different job profiles over the years and only settled on founding his own studio about 6 months ago where they focus on creating identity systems and visual languages that are absolutely unique and fresh.
The 'other side' of him is very experimental and something he considers to be a gift and curse all at once. He was highly interested in how the world is changing and the people who are leading this change and it was this same curiosity that led him to start Mukha—an online magazine—with a friend of his that features exclusive long form interviews of people who are redefining life and routine as we know it in all fields. It's a magazine with no topics but has a certain 'genre' of people that it talks to/with. We have featured 10 people from 10 different countries till date and they're only just getting started! "Prioritizing and Organization" have helped him to balance out his life between all the varying interests too.
One line that's a constant source of inspiration to him:
My creative director at my last advertising agency always had this as his wallpaper on his laptop. It read, "Stay humble. You could be wrong." - That has really stayed with me ever since.
VIII. Kartik Mahadev - Spontaneous. Unassuming. Witty.
Who:
33-year-old Kartik Mahadev is a marketing professional in a confectionery & snacking major as a means to support his livelihood (and belly) and a photographer whenever time allows it.
"When it comes to photography, duality is about speaking through stills."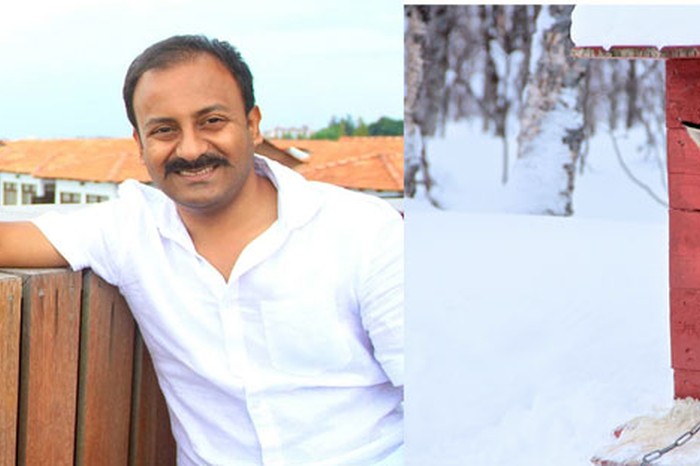 Photography
became a part of Kartik's life through travel, though even he can't decide which came first. Thus, his duality was born. Luckily for him, being a marketeer allows him to travel a lot and meet new people, see new places and generally get inspired to continue on his travel photography path. This also ensures that striking a balance is never too hard.
"Meeting people (consumers) in newer places across the country gives me real insights into capturing people; anticipate moments when a picture of a person can really get elevated into a higher emotion. The art of photography in turn makes me a better Marketer!" he sums it all up rather aptly.
One line that's a constant source of inspiration to him:
"If you cant explain it simply, then you don't understand it well enough." -Einstein
 IX. Meghana Bhogle - Dead Baby Jokes.
Who:
24-year-old Meghanaa Bhogle handles Artists & Repertoire at Sony Music's Independent Label, DAY 1, by day and performs vocals for Voctronica, India's first beatboxing ensemble, pretty much all the time.
 "Duality is gloriously letting all the alter egos out."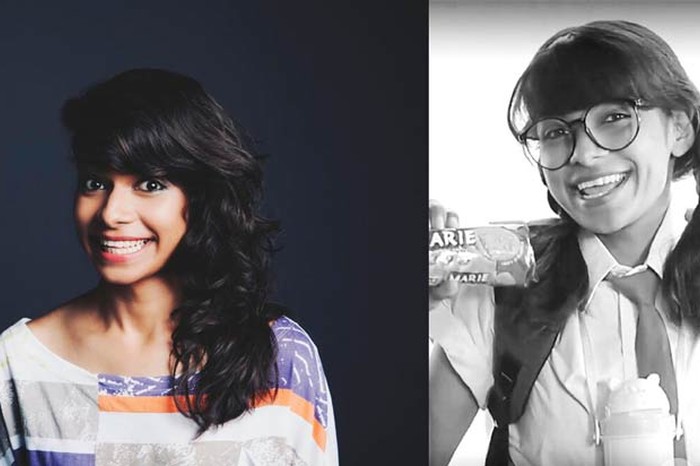 Post finishing her MBA, the closet nerd in he was itching to get into the big-bad-strange world of suits and then pursue a PHD but she took a tiny detour and then 'life happened.' For over a year now, she's been helping discover and develop new talent for the label and loves being a catalyst to musicians' journey towards making quality music and their evolution as artists. however, as a vocalist herself, Voctronica helps give her a different form of expression.
She also occasionally performs with singer-songwriter Tejas Menon, if time allows it, which is basically the ultimate luxury for her. "Luckily for me, both my lives are tied into the same industry and space. The key is staying awake, ALL the time. Also, the concept of weekends is ancient to me," she laughs when probed about her abilities to balance the dual existence. "Who is Bruce Wayne's therapist again?"
One line that's a constant source of inspiration to her:
"Lost in a roman wilderness of pain, all the children are insane." – Jim Morrison
X. Shaveer Ahmed - Life In Technicolour
Who:
 26-year-old Shaveer Ahmed is a litigation lawyer with Abs legal by day and an electronic artis/producer/Dj who goes by the moniker of FELIX by night.
"Duality is oscillating between court files and music files."
A regular day in Shaveer's life usually starts with rushing off to different courts and appearing/ arguing before different judges, lengthy interactions with clients and their problems, only to head back to office by evening to prepare for the next day's cases, a routine which often extends till midnight. You'd think that might be enough to knock the wind out of anyone, but his day isn't complete without indulging his 'other side' as well.
Having played the drums and guitar since the 8th grade he played with many bands till he was about 16 and then in 2009, he began to experiment with electronic music, specifically psytrance. He created a solo project for himself and has been releasing regular albums and solo tracks since 2010 most of which are available on internet music stores. As far as balancing the two is concerned, he usually plays gigs on weekends, in and around Delhi as well as makes the time to play at festivals. "2014 has been a super eventful year for me in terms of festivals and shows. Also, just this month i have signed up with a very popular record label - World People Production from France," he told Homegrown.
One line that's a constant source of inspiration to him?
"It's now or never, I ain't gonna live forever, I just wanna live while i'm alive." - Bon Jovi
 XI. Ravi Bohra - Foodie. Empathetic. Dreamer.
Who:
36-year-old Ravi Bohra is a creative producer at Bohrabros (a family establishment) by day and a photographer any chance he gets.
 "The door that locks you in is also the one that lets you out"
 With over 15/16 years of experience in the media field as a freelance copywriter/ writer as well as a creative producer, one half of it being in the movie business and the other being in advertising, he started out while he was still in school as a 'clapper boy' in the Aamir-Khan starred 'Ishq.'But his love for photography was also equally strong.
He first started clicking pictures with his old Nikon/Yashica camera and gradually moved onto the DSLR. His most preferred style is street style and particularly gravitates towards capturing moments that others might find mundane by making them memorable. When it comes to balancing things out, he thinks he has it easier than others because all his 'sides' are somewhat inter-related. "There is no such thing as work-life balance. Everything worth fighting for unbalances your life, so I try to not worry about the things i don't control and continue working towards my goals."
One line that's a constant source of inspiration to him:
"There is always,always,always something to be grateful for "
XII. Varun Das - Random, Adventurous Batman.
Who:
26-year-old Varun Das is the founder of an extreme sports firm, a musician with  a band called modern Mafia and an all-round adrenaline junkie.
"Duality makes life interesting rather than just surviving and complaining about it."
As someone with a serious taste for the extreme, Das can't even count how many years of experience he's chalked up but he soon realised sitting in an office wasn't going to cut it for him. This is why he founded All-Star Extreme Sports in 2013. They specialise in indoor urban, extreme sports like military simulation paintball, laser tag, indoor skydiving, urban free jumping and a lot more.
He also has a double life as a musician though he's the first to admit it comes more from a place of deep passion than it does from any formal training or skill. It helps him express himself and he's certain he'll be doing it as long as he's physically capable. When it comes to balance, he says, "and i don't compromise on either one so it never comes down to picking one over the other. Also being the boss at your own firm does have it's perks and gives you a lot more time to focus on other things."
One line that's a constant source of inspiration to him:
"IN WAR : RESOLUTION; IN DEFEAT : DEFIANCE; IN VICTORY : MAGNANIMITY; IN PEACE : GOODWILL -Winston Churchill"
XIII. Parul Sharma - Vibrant. Emotional. Gritty.
Who:
30-year-old Parul Sharma is a category manager at Mondelez India Foods (erstwhile Cadbury India) by day and an
Accidental Artist
any time she gets a chance.
"Duality is everywhere and is waiting to be found. Everyone has dual personalities, it's a question of appreciation & time."
Starting off as a summer trainee, Parul's been with Cadbury for over 7.5 years now and loves her work. partly because the people are cool and partly because she loves chocolates. The other side of her however, takes form as an 'Accidental Artist.' She takes a lot of delight in being a woman and loves the canvas so she chooses to celebrate muliebrity and almost all of her subjects are female.
On top of it all, she also has a 3-year-old son, so only she knows how she balances it all! "I firmly believe that I can be a good mom, wife, employee, boss and artist at the same, and party on weekends. . To be all of that, two things are very important: an understanding spouse and ruthless prioritization during 'me-time', if you want to do justice to your interest. I read much lesser than I used to. I hardly watch TV and sleep slightly less because I want to ideate or sketch at night."
One line that's a constant source of inspiration to her:
I believe in this song called 'Affirmation' by Savage Garden:
"I believe the sun should never set upon an argument
I believe we place our happiness in other people's hands
I believe that junk food tastes so good because it's bad for you
I believe your parents did the best job they knew how to do
I believe that beauty magazines promote low self esteem
I believe I'm loved when I'm completely by myself alone."
XIV. Stalvart John - Stalwart. Pragmatic. Music.
 Who:
During the day, 24-year-old Stalvart John juggles multiple roles at a Kochi-based online magazine, creative studio and a managing company.
 "Duality is balancing sanity with insanity."
 When he was still in college, Stalwart started his career as a music/ event promoter at Kochivibe, an online magazine. Since then, he's been promoted as a business development manager of the parent company "Zero484 Info Media." Before and after work hours however, he is a DJ/ Radio Host/ Podcast Curator and curates a radio show called 'In A Mind Place' on India's best electronic dance music radio, "Tenzi FM.' During the weekend, you could also catch him playing at different clubs in Kochi.
How does he balance it all out? "Hardwork on one side and passion on the other."
One line that's a constant source of inspiration to him:
"After Silence, that which comes nearest to expressing the inexpressible is music" - Aldous Huxley
 XV. Devika Arora - Colourful. Aesthetic. Smart.
 Who:
25-year-old Devika Arora is both an entrepreneur as the founder of Char So Bees in Calcutta as well as a highly successful self-employed photographer and interaction designer. By night, she is also a writer. She is currently working at Lush Handmade Cosmetics.
 "Duality is the fiery sun and the divine moon."
There's almost nothing this girl hasn't done. Char So Bees/420 Rooftop is a space for groundbreaking performers and creators of all kinds to express themselves via flea markets and live performances and as a whole, they believe in giving a platform to the voiceless. The venue has developed something of a cult following in Calcutta.
Her love for photography & film also started at a supremely young age thanks to an accidental discovery of her dad's diana camera. Under 'Arora' design she's gone on to have over 13 photography exhibitions worldwide, crafted graphics and interactive campaigns for some really interesting brands and recently, even worked on an app called Teleporter which ended up being feature on Vice, DazedDigital & Fast Company. She's also been working on a fantasy novel for the past 8 months! Ask her how she does it all and she simply says ,"like a top!"
One line that's a constant source of inspiration to her:
"We are stardust, we are golden, We are billion year old carbon, And we got to get ourselves back to the garden."  - Joni Mitchell
 XVI. Amol Raval - Entrepreneur. Dreamer. Untitled.
Who:
29-year-old Amol Raval is kind of a jack of all trades and oscillates between entrepreneurship and entertainment. Between running his own IT Software Firm in Mumbai and running
STYLEMAG
, he's also an aspiring filmmaker, an emcee, involved in music packaging for artists, books & manages EDM artists and more.
 "Duality is an intellectual and psychological drive that enables you to believe in collecting different attributes that will eventually decorate your life."
Born and brought up in Chicago till he was 19, Amol is an IT graduate but also holds diplomas in Animation, Film Making, Visual Effects & Game Development. Post starting his own IT Software firm, he also started an independent agency RVR16 4 years ago and has amassed clients like Sunburn Festival, Lakme Fashion Week, YVES V and more. At STYLEMAG, they focus more on music and fashion content in the country, extending across more than one medium.
Currently, it's his dream to collectively spread the word about talented Indian artists across the globe through his international networks spanning from North America to the Far East. When it comes to balancing things out, he believes in "Having patience. Everything comes over a period of time. Even though both sides are stark contrasts, loving both of them and living both of them makes it all the better and easier to balance," he insists.
One line that's a constant source of inspiration to him:
"Throw away the rule book. Acquire attributes and dimensions in life that makes you happy, 'cause when you are 70 and rocking on that chair, what will make you smile are those memories, those achievements and crazy experiments. Living to build a motherfckin crazy and fancy checklist is moral fibre for me."
 XVII. Neville Shah - Cynical. Awkward. Hungry.
 Who:
33-year-old Neville Shah is currently the Group Creative Director at Ogilvy & Mather India. He also moonlights as a comedian across various mediums ranging from stand-up to improv and sketch.
"Duality is freedom from living in the grey zone. You can switch from black to white and back. It's great fun."
Neville wrote his first professional piece when he was 13 years old so it's safe to say he was a writer first. Since then, he moved on to work in advertising and has handled many huge brands right from Airtel to Philips, SET Max and more. He only recently started at Ogilvy, something of a lifelong dream for him.
As far as comedy goes, he's been enjoying watching the movement grow in India. He belongs to a comedy collective that goes under the moniker of SNG Comedy (Schitzengiggles) and they do a lot of sketches both onstage as well as on YouTube. When it come to balanceing the two out, Neville finds it fairly simple. "Ogilvy and SNG are both very accommodating of my schedule and that helps a lot. Also, i don't let one affect the other. Not even influence the other. There are a clear lines and I maintain them.
But logically too, a lot of comedy happens in the night and even though, it's advertising, I can manage the schedule," he says.
One line that's a constant source of inspiration to him:
"If they're shooting at you, you're probably doing something right."
 XVIII. Joel Paes - Obtuse. Outspoken. Dapper.
Who:
28-year-old Joel Paes runs
Yodel
 by day and moonlights behind the decks at alternative music events across India as Swagamuffin.
 "Duality is as duality does."
When Joel's not suited up running Yodel, a background music service for restaurants, hotels, franchises and retail establishments, a company he founded 2 years ago, he's making his mark in India's alternative music scene. Having grown up with a guitar wielding uncle in Goa, he fell in love with music pretty early and has played at three consecutive NH7s as well as other major properties like BassCamp and Area79.
Soon after popping his DJ cherry, he also started a trademarked weekly event in New Delhi called Trippy Tuesdays, which features Drum n bass, dub step and psychedelic events. "Given that there are only 24hrs in a day, its not easy, but I find that setting aside time for myself is key. This could be either that surreal clarity that comes over me while I drive to a meeting or  getting rowdy in a club with my minions," he says of his abilities to balance things out.
One line that's a constant source of inspiration to him:
"Starve the ego, feed the soul."
 XIX. Meenaz Lala - Dreamer. Believer. Trailbazer. 
Who:
 43-year-old Meenaz Lala is an interior designer and a visiting lecturer who's current focussed on learning the art of film-making and hugely fueled by her adrenaline for adventure activities.
 "We have just one life, live it eternally."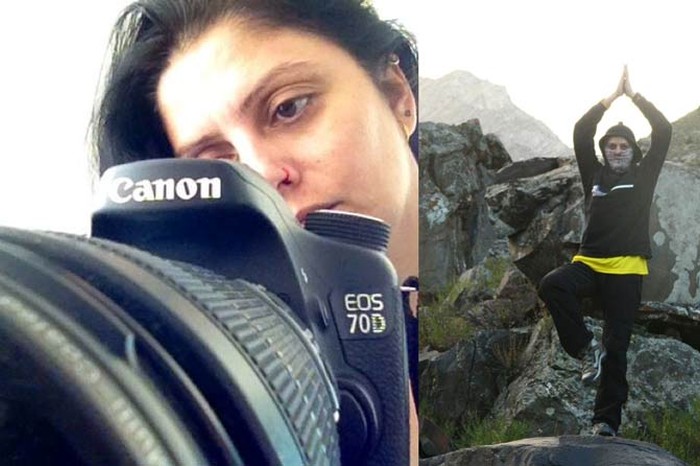 After over 17 years in the interior design industry, Meenaz Lala only recently left it all behind to pursue her passion for filmmaking and now handles the Films department at CLA. She's always been deeply in tune with 'the wild' as well and can most often be found trekking, rock climbing, and indulging her love for photography whenever she's not working. She believes the mountains transformed her from an introverted pessimist to a humble, carefree and outgoing person.
When it comes to balance, she keeps it simple. "Weekdays see me at my desk and weekends in the wild."
One line that's a constant source of inspiration to her: 
Life's journey is not to arrive at the grave safely in a well preserved body, but rather to skid in sideways totally worn out shouting "Holy Shit what a Ride !"
XX. Adip Nayak - Patient. Closet Perfectionist. Stubborn. 
Who:
 Currently a creative director with Creativeland Asia, 32-year-old Adip Nayak always has his fingers in more than one pie, be it landscaping under water, pursuing photography or setting up his own tiffin delivery system.
"Duality is a medium to find what you love to do, find the joy in it, and express yourself through your passion."
Having grown up in Muscat, Oman, Nayak moved back to Mumbai for his higher education, worked in Mumbai for a bit and then moved back to Muscat for more career experience in 'pixel pushing.' With over 13 years of experience, including a move to Sweden, he's only recently moved back to Mumbai where he's found himself experimenting with a lot of different things in his extra time.
Though he believes he often bites off more than he can chew, whether it's
landscaping under water
  or indulging his passion for
photography
or starting up a
tiffin delivery service
, he's always, been up for the challenge. "Staying motivated is difficult when trying to maintain that balance but being realistic and practical helps," he says. "Planning for failure is key, as recognising that you might fail keeps you on your toes," he adds.
One line that's a constant source of inspiration to him:
"Done is better than perfect." - Mark Zuckerberg
-----------------------------------------------------------------------------------------------------------------------------------------------------
[

TIGI Bed Head

is giving you a chance to win

Bookmyshow vouchers

,

a trip for 2 to Barcelona

where you could attend a music festival, and your stylist could get a chance to train at the prestigious TIGI Academy in London! All you have to do is take part in the #BedHeadThisisMe campaign, get your hair styled in a salon, click a selfie with your stylist and then upload it here. Terms & Conditions Apply!]