[The sun is shining, the weather is sweet my friend. Makes you wanna eat, some delicious meat. To the rescue, here we are. We've got the (grilled) chops and the (beer) bar. Cue up the terribly reworked Marley, today marks the beginning of Budweiser's #BudBBQWeek. In honour of the same, we're dedicating a whole week of drool-worthy content to the unbeatable flavour and spirit of barbecues. Three cities--Bangalore, Mumbai and Pune--will be activating the festivities on ground so bring your Budweiser Magnum for the ride. Because let's face it, the only thing better than the combination of a good grill and a cold beer is...well, two cold beers and a good grill.]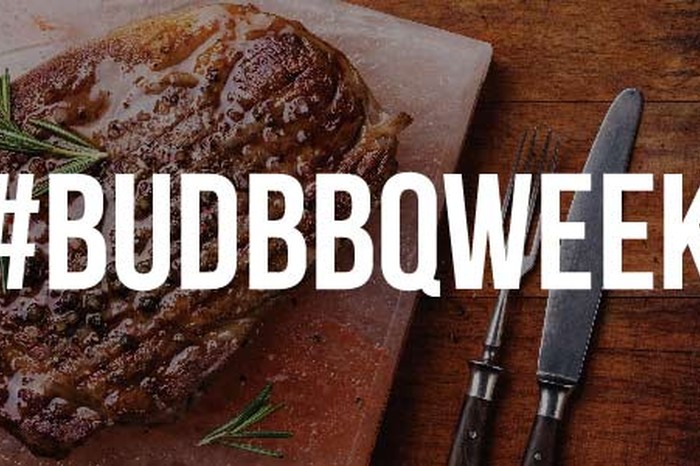 [Disclaimer--Please leave your veganism at the door.]
It's the critical culinary startup, a tried-and-tested pathway for aspiring chefs who dream of a less mobile food dream some day perhaps. The unlikely ingredients? A tiny hands-on team in a tinier kitchen, a well-oiled engine and the kind of barbecued creations that could probably end world hunger and cure those deathly hangovers simultaneously. Introducing India's first and only BBQ food truck—Spitfire BBQ—in honour of #BudBBQWeek.
Siddhant Sawkar and Gauthami Shankar's tin-house-on-wheels is not for the faint (or vegan) hearted. It's taken the wonderful street food culture India's bylanes and khao gullis are famous for and, well, put it on wheels. What could be better than delicious food on the go? Constantly catering to keep up with changing fancies, their truck isn't the only thing that's constantly on the move either. Over the past two years, the Spitfire team's stayed keenly dedicated to experimentation and constantly revolving menus, even while letting their most popular items (read: double bacon double chicken steak burgers) stay put. All playing off some of their favourite key ingredients right from pure chicken sausages smoked in hickory wood, homemade cheddar cheese sauces, turkey pastrami and of course, freshly baked breads and hot dog buns.While The Image Company created visual poetry out of a day in their life, following them as they went about their world of fresh produce, unbearably cute dogs and grills, we decided to provide the word soundtrack.
Onwards to see how we grilled the duo about their barbecue pilgrimage of sorts. Pun intended.
I. What inspired you to start a food truck business?
There was never really an inspiration; it was more of a stop gap arrangement before starting a restaurant. We didn't Never really expect it to be such a big hit and the last year has been by far the biggest turning point in the food truck industry. The main driving forces behind starting the spitfire BBQ truck was Chef John Nocita and my family.
II. Why did you choose Barbecue as your specialty?
Ever since I was a kid, my parents would host barbecue parties on our rooftop for the airline crowd in Chennai as well as Singapore. For us, every weekend would be a barbecue party and also this style of cooking which is barbecue was one of the first few methods used by (primitive) man and for us to recreate and create dishes using the primitive method of cooking seems easy but there is a complex science involved in it, we are just not talking about temperature but also what kind or cut of meats and the use of simple flavours to bring out the best in a barbecue dish. Not many people realize that the most important part of the barbecue isn't really the marinate but the core ingredient which is the meat or the vegetable that needs to stand out. Our team prides itself in using top quality ingredients and techniques that have been passed down over the years.
III. What's your earliest (or fondest) barbecue memory?
The best barbecue moment I have was the first rack of ribs I ever made, we slow cooked it for 16 hours. We just kept basting and basting and basting it and when we each picked up a bone, the meat just slipped out of it and we all were left holding just the rack with not a single strip of meat on it. My worst barbecue experience was when I was a little baby a year or year and a half old, it was at one of these airline parties in Madras, when my grandmom had kept the barbecue pit on the floor right in front of the door and I had one of those forest god moments and felt like a coal walker at the same time. Those were the best 3 weeks my mum ever enjoyed in her life. I couldn't run, I couldn't walk, all I could do was drag my bum across the floor.
IV. Food truck culture is new to India, what are some of the more unusual challenges you face with your own business?
Wrong, the food truck culture is not new to India, it has been existing in India for at least 40 years now and we are not talking about carts but bigger trucks which existed 40 years ago in our very own Indian streets. It didn't really catch on too well then as it was too early for its time. 2005 saw a revolution in the food industry where everyone became a home-baker or a self-taught chef and everyone wanted to break into the food industry, almost every second channel on television had something to do related to food and with the introduction of new programs like eat street we saw a cult following being formed, this was the rebirth of the global food truck industry.
One thing we have realized over the past one year was the unreliable labor force in the food industry, we have managed to work well around it because we have a very small team and we personally carry out all the business activities on the truck – one person cooks and one person takes orders.
Surprisingly enough, the police and municipality officials have been very, very helpful to us and towards the idea of a food truck, we haven't really popped on by specific issues. After all we are the only and first BBQ Food truck in India.
V. Where can customers typically find your truck and when?
You can find us on
Facebook
, 
Twitter
 ,
Instagram
 & WhatsApp for our updates on locations and menu, which we change every single day.
VI. Meat in India seems to be becoming a communal affair. How do you keep all your customers happy?
We precook bacon at home and our chicken is halal, we refrain from serving beef until and unless it's an outdoor catering order. And we have different grills for every different meat. Everyone is happy, we are happy.
VII. 1 piece of advice for anybody planning to open a food truck?
They need to be ready to work for 20 hours in a day and be able to take criticism positively and constructively. Because starting a food truck on your own is not a cake walk.
VIII. One thing you still hope to accomplish/ create with your food truck?
To see the spitfire BBQ Truck go across the global platform and putting smiles on people's faces would be the biggest accomplishment.
Quick QuestionsOur best-selling item on our menu is
…the double bacon double chicken steak burger.
My dogs love
…our New York style hotdogs.
The best thing I have eaten from a food truck so far is
…a Tiramisu and waffles from this food truck in Sicily.
The perfect soundtrack to a day in the food truck is
…one million views by gold fish.
On a clean note the last three things we did before bed last night was…
- say good night to everyone and the doggies - play a song on the guitar - drank a cup of coffee
If we had a food-related super power we'd want it to be called...
the BBQ Man specifically the spitfire BBQ man. So I can shoot flames out of my mouth and make the whole world taste better.
If we had to create a delicious barbecue meal for someone special in 500 rupees
...we'd create a nine course meal -Signature garlic bread -BBQ baby mint potatoes -Tomato basil mozzarella bruschetta -Mini ramekin of smoked chicken lasagna -3 piece rack of ribs in hickory smoked BBQ Sauce -fillet of BBQ Chicken steak with sriracha sauce -Grilled watermelons as a palate cleanser -The signature spitfire cinnamon soaked pineapples with ice cream -Grilled croissant pudding with Bavarian cream.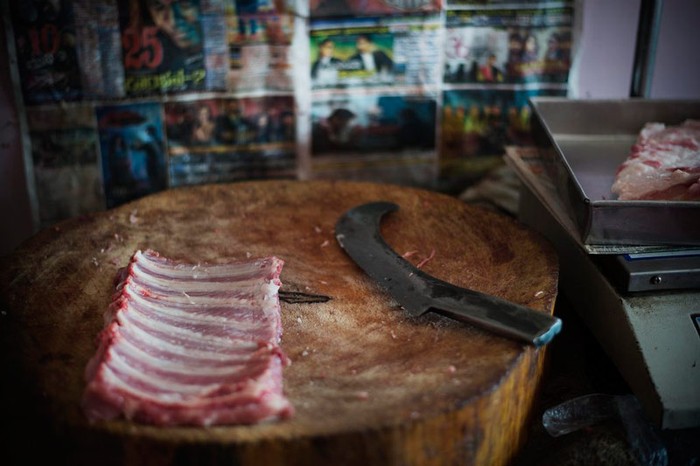 Budweiser is offering various beer & barbecue pairings at their tied up restaurants in Mumbai, Bangalore & Pune, head to their facebook page for more info on #BudBBQWeek