Beads of sweat roll down our foreheads, and mopping them up is but a temporary respite with no foolproof cure to this unbearable October heat. Or is there? Nothing new in the cure department perhaps, but juices and smoothies have long since found a way to battle our dehydration woes, so naturally, we started diving in. Turns out things have come a long way from a nariyal paani on the side of the street (though let's face it, few things are as satisfying as that) and Mumbai's got enough juice to keep the whole city sane—and unique ones at that.
But that doesn't mean the burden of choice gets any easier. For all those of you out there who are undergoing dilemmas over some berry goodness and some citrus splash, we're here to make the mammoth task simpler. After a little bit of fruity research and investigation on our part, we narrowed down some of the most interesting combinations and unusual flavours in the city for your slurping pleasure. Here's our very own list of 20 best juices and smoothies to beat this October heat.
Now go lap it all up and get through this month, hydrated!

I. Minted Mango at ASILO
Where: 40th Floor, St. Regis Mumbai, Phoenix Mills.
Small chunks of mango are concealed under a thick canopy of creamy vanilla ice cream, bringing with them that tang of sweet and sour to cut the milkiness of the cream. A slight aroma and aftertaste of mint add to how incredibly refreshing this drink is.
Cost: Only because it's so worth it at Rs. 400
II. Kokum Blend at ASILO
Where: 40th Floor, St. Regis Mumbai, Phoenix Mills.
The word 'kokum' itself leaves our mouths hanging wide open, so you can well imagine what happened when we first took a sip of this drink. A blend of kokum, fresh lime and lemonade, this is one drink that is going to be really hard to take off the menu. Definitely worth trying.
Cost: More mid-ground satisfaction at Rs. 400
III. Cooler at Jam Jar Diner
Where: 7A and B, Arram Nagar 2, Behind Washing Bay, Yari Road.
Cucumber and broccoli extract, a fresh puree of parsely and some apple juice come together in a surprisingly harmonious way to make for one of the most divine preparations. This juice might not be the most attractive one on the menu, but the flavours it gives abode to are sufficient to make it far more than good enough.
Cost: Make it a double, it's only at Rs. 174 + taxes
IV. Detox Juice at Jam Jar Diner
Where: 7A and B, Arram Nagar 2, Behind Washing Bay, Yari Road.
Earthy beetroot, carrot and sweet, sweet apple blend with the freshness of mint to make for the most delicious detoxing concoction we've come across in a while. Rich in flavour and extremely affordable, we insist you grab one to combat the heat.
Cost: Easy on the pocket at Rs. 174 + taxes
V. Gym Junkie at Cafe at the NCPA
Where: NCPA, Nariman Point
Toasted muesli in low-fat soya milk blended beautifully with low-fat vanilla yoghurt to combine the best of taste and health, the aptly named Gym Junkie comes served with a drizzle of honey and fresh banana cubes. This one's definitely for our health-conscious readers. You know who you are.
Cost: The cost of health cashes in pretty cheap at Rs. 270
VI. All Berry Bang at Cafe at the NCPA
Where: NCPA, Nariman Point.
Standing true to its name, this drink contains all the berries you would want to have a close association with. As you sip on a gorgeous mix of apple juice and strawberry yoghurt, you'll find little chunks of raspberry, blueberry and strawberry thrown in for good measure and the blast of flavours in your mouth is something you're unlikely to forget, each with their own distinct flavours.
Cost: Berry reasonable at Rs. 230
VII. Blueberry and Walnut Smoothie at Salt Water Cafe
Where: 87 Chapel Road, Rose Minar Annel Church, Reclamation, Bandra West.
A rich mix of light, chilled milk and some creamy yoghurt is what constitutes most of this drink, replete with tiny wedges of blueberry and crushed walnut with honey. The medley of fruity and nutty flavours boosts the mild sweetness of this chilled fusion to make for a true summer treat.
Cost: You'd be nutty to turn this down at Rs. 220
VIII. Banana And Nutella Smoothie at Salt Water Cafe
Where: 87 Chapel Road, Rose Minar Annel Curch, Reclamation, Bandra West.
A shout out to all the chocolate and Nutella lovers. This is the ultimate chocolate overload and it's all yours to claim. With a simple milk base, the texture of of this smoothie is further enhanced by an embellishment of fresh cream. The simple and no longer creative addition of Nutella is what really makes it stand out, punctuated with little lumps of banana.
Cost: We'd be happy to pay twice as much for this at Rs. 130.
IX. Glow at Raw Pressery
Where: 2nd Floor, DTC Building, Sitaram Mills Compound, N.M. Joshi Marg, Delisle Road, Lower Parel (E).
We completely understand that this might be the strangest combination you have ever heard of, but believe us when we say that it works ridiculously well. Lemon, ice and everything nice makes up this power-puffed drink with a high nutritive quotient. Some fresh aloe vera extract, the tang of sweet and sour pineapple juice and the salty sweetness of coconut water makes this drink a clincher, with just a hint of cucumber juice bringing in the perfect finishing touch.
Cost: Be your radiant best at Rs. 150
X. Flush at Raw Pressery
Where: 2nd Floor, DTC Building, Sitaram Mills Compound, N.M. Joshi Marg, Delisle Road, Lower Parel (E).
With a blast of apple, beetroot and carrot juices and a generous mix of lemon juice, it is that ultimate garnish of a gingery spike that really makes this gorgeous juicy blend stand out.
Cost: Flushing out toxins at Rs. 150
XI. Golden Ambrosia at HAS
Where: Near Chitladevi Temple, Lady Jamshedji Road, Mahim.
This drink tastes as good as its name sounds royal. With its entirely citrus base, you might think it would get a little too acidic but the sweet and sour of the juices of the orange, pineapple and lemon blend rather gracefully to form a drink that is impressively balanced, not to mention soothing and delicious.
Cost: No need to break the bank, it's a round number at Rs. 100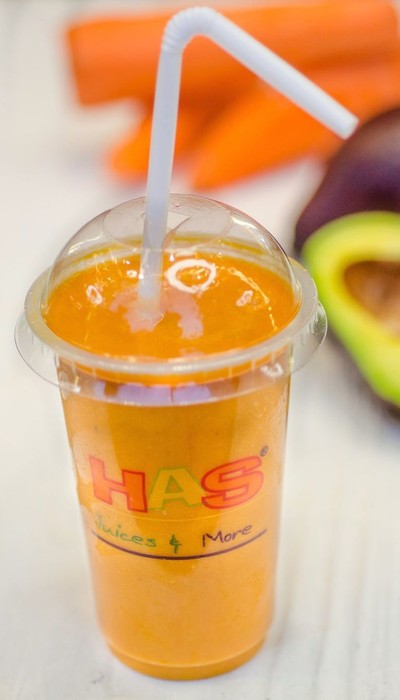 XII. Sunrise at Juicytarian
Where: VL Mehta Road, JVPD Scheme, Juhu
It may not look super appealing, but don't judge a juice by its packaging. Melon and citrus juices come together to make a remarkable explosion of flavours, so good for you that every sip is a favour you're doing to yourself. As the light and sweet juices of watermelon and muskmelon flow into the tangy juices of pineapple and orange, it forms a heavenly blend of pure, chilled goodness.
Cost: Keep them coming at Rs. 80
XIII. Cocktail at Sukh Sagar
Where: Sukh Sagar Building, SVP Road, Chowpatty.
This may not have alcohol, but just this once, we won't complain. A yummy blend of pineapple, grape and apple juice, this drink is tended to perfection with the finishing touch of juicy pomegranate bits, and more often than not, one is never enough.
Cost: Double digits feel good at Rs. 80
XIV. Blue Diamond at Bunty Juice Centre
Where: Sai Sadan, Roshan Nagar, Borivali West.
Known for always coming up with spectacularly unique combinations, this drink is Bunty Juice Centre's whacky brainchild. Little chunks of blueberries, accompanied by the tangy juices of crushed star fruits and pineapple, topped with a gracious squeeze of lemon juice, this drink is sure to blow your mind.
Cost: With this price range, we're wondering why we don't do this more often, at Rs. 120
XV. Jughu at Bunty Juice Center
Where: Sai Sadan, Roshan Nagar, Borivali West.
Get ready to be regaled with an icy blast of fruity freshness and quirky flavours. With the sweetness of strawberry, persimmon and passion fruit juice, each of the ingredients define their individual flavours while collaborating to make up the delicious drink.
Cost: Yes, yes, yes at Rs. 120
XVI. Raw Mango Juice at Badshah Snacks
Where: Shop No. 153/156, L.T. Marg, Crawford Market.
This simple as sin drink is one of our all-time personal favourites, and it's really no rocket science as to why. The aroma itself is enough to set us off, and with the seasonal king of fruits taking the limelight with this one, this is the perfect remedy to quench your thirst and rejuvenate your sun-burned senses.
Cost: For this flavour, we'd be happy to shell out more at Rs. 90
XVII. Custard Apple Cream at Haji Ali Juice Center
Where: Lala Lajpat Rai Road, Haji Ali Circle, Mahalaxmi.
This is not a common fruit that we usually encounter, being largely seasonal, but the custard apple cream is a rich indulgence that will have you coming back for more.
Cost: Let the money go at Rs. 220
XVIII. Almond, Mango, Coconut at Jus Divine
Where: Food Ideas Private Limited Himalaya Co-Op Housing Society, NSS Road, Asalfa Village, Ghatkopar (W), Mumbai 400 084.
Jus Divine is one of the go-to sites for cold-pressed juices, in which the fruits are available in their most wholesome form and with this drink including almond, mango and coconut, you know instinctively you're in good hands.
Cost: So much value for money at Rs. 150 for 250 ml.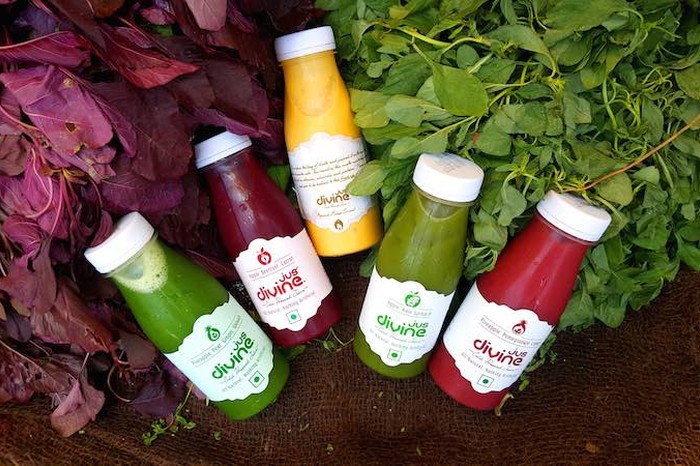 XIX. Nariyal Pani at Khar Gymkhana
This is a vendor who knows how to do his thing. The coconuts he extracts the water from are always somehow bigger, sweeter and just more delicious than everybody else's. The best part is, if you strike up a good relationship with him, he'll be happy to deliver this straight to your house, as long as you're in Bandra.
Cost: No one can drink just one at Rs. 40 a pop
XX. Berry Blast at HAS
Where: Near Chitladevi Temple, Lady Jamshedji Road, Mahim.
The flush of sweetness of the strawberry, raspberry and blueberry juices complement the slightly bitter and sour aftertaste of apple and pineapple juices making for a drink that is balanced in flavour, with the finishing touch of a dash of salt.
Cost: Our kind of fruity blast at Rs. 150
Words: Gouri Bhuyan
Research: Sanyukta Shetty