"My own heroes are the dreamers, those men and women who tried to make the world a better place than when they found it, whether in small ways or great ones. Some succeeded, some failed, most had mixed results…but it is the effort that's heroic, as I see it."
 – George R. R. Martin
We believe you're familiar with our fascination for those who lead double lives professionally, which we explored through the lives of different individuals across India. These are the guys burning the candle at both ends and doing a fine job at it. Then, there are those who choose to go off the deep end and vouch completely and irrevocably for their dreams (and no, they don't get much sleep either). For these dreamers, we have another kind of respect, albeit an equally special one.
It takes immense courage—and a healthy dose of madness—to put an end to what is potentially a financially stable life to pursue your real calling. So we scoured the space for individuals who have, at different points in their lives, taken a step back and re-evaluated what their dreams meant to them before deciding to throw their entire weight behind them. Here are 13 individuals who've truly followed their hearts, and won us over while at it.
[We take on this list yet again, since there's no dearth of passionate dreamers and wanderers. If you missed the first few compilations we did, catch Vol. I,  Vol. II, Vol. III, Vol. IV and Vol. V here. All names are in alphabetical order, and not presented in any order of preference.]
I. Aamir Jariwala | Curious. Persistent. Neophile.
From wall street to e-waste management. 
Who: 
32-year-old Aamir Jariwala started off his career as an M&A banker on Wall Street after graduating with a degree in industrial engineering and economics from Northwestern University, Chicago. As capital markets reeled in the global financial meltdown by late 2008, he became a professional investor. "It was arguably the 'sexiest' job you could land out of college. Surrounded by the brightest minds, the learning curve was steep and the work, strenuous. I come from humble roots and the money I made was necessary to pay for the loans I had taken to finance my education. It taught me a lot and planted the seed for my own entrepreneurial aspirations," he shares.
One day, he happened to stumble upon on an electronic waste management ​business that was looking to raise capital for expansion. He began considering the potential of ​this opportunity for a country like India. This motivated him to return to India, where he could engage with something more personally meaningful—financing and developing large scale infrastructure projects in the areas of water supply, solid waste management and electronic waste management. In 2012, India passed a landmark electronic waste management law, but it lacked the systems for its effective implementation. Figuring this was a good problem to solve and sensing an opportunity, he called up his old college friend Akshat.
They left the comfort of the corporate world to pursue an entrepreneurial journey that led to the birth of Karma Recycling. "We started building one of India's very first technology and service solutions that helped consumers and retailers channel pre-owned technology—more specifically, mobile devices such as smartphones, tablets and laptops for further reuse and responsible recycling. We collect and repair broken devices and sell them with a warranty to consumers who cannot afford branded mobiles and laptops at original price tags."
 "Dreams are what you must dare to see with your eyes open."
 On his passion for waste management:
"Working for large corporations provides one with invaluable skills and a chance to get even with your financial responsibilities. But, it left me questioning the meaning of life. I felt that I wasn't utilising my potential for the greater good. When the idea for Karma struck, it represented an opportunity of a lifetime—to not only create a sustainable and valuable business but also to become a force that would conserve the planet's precious resources and dramatically reduce our carbon footprint. To make money and do a ton of good— that was a powerful and rare combination. Every day it feels like we're solving a real problem and in extending the life of electronics, and have found a mission that's worth the risks you take when you venture off the beaten path."
The biggest challenge:
"The uncertainty of not receiving your monthly paycheque or knowing whether the world will eventually align around your daily efforts. Entrepreneurship is akin to running a marathon with a blindfold on: you don't know how far you've made it or how far behind the competition is at any time. All you know is that it is a long race. You have to develop a strange but necessary comfort with uncertainty. The journey becomes a lot more difficult if you're not ready for it psychologically."
 One line that motivates him:
"Twenty years from now you will be more disappointed by the things that you didn't do than by the things you did do. So throw off the bowlines. Sail away from safe harbour and let the trade winds catch your sails. Explore. Dream. Discover." - Mark Twain
 Follow Aamir and his work with Karma Recycling on his website and Twitter.
II. Aniketh Nair | Ambitious. Courageous. Reliable.
From corporate manager to sports enabler. 
Who: 
28-year-old Aniketh Nair is the co-founder of The A Team Sports & Events Pvt. Ltd., a company that helps set up sports-related infrastructure while promoting football in India.
Before starting a life as an sports entrepreneur, Nair worked as an Operations Manager for Godrej & Boyce after completing his degree in mechanical engineering. "While I was there, I realised that I couldn't work under someone and do things someone else's way. I felt restricted in that environment. Everything was already in place. I just had to follow the instructions. Getting into another job was just not an option for me anymore," he shares.
Along with two of his friends, he set up the company to promote the one thing that tied them all: football. "Currently, we have three football turfs in Mumbai—two at Hiranandani Gardens in Powai and the other at Priyadarshini Park. We started out three years ago, and ever since, the response has been overwhelming. By setting up Kick, we set the trend. Since then, 23 turfs have opened up across the city, but we are proud to be the best based upon retaining customer ratio," he adds.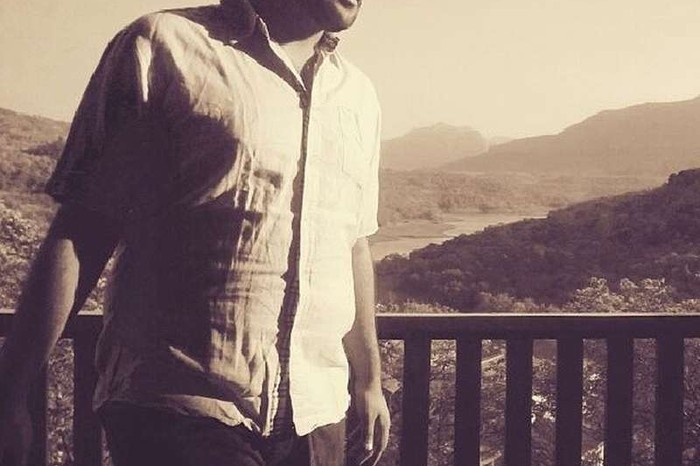 "Dreams are good, especially the ones that are larger than life."
On his passion for sports:
"I'm a huge sports buff. I always wanted to do something related to sports. I've represented Maharashtra at the state level in hammer throw. My love for football grew during my engineering days. The biggest kick in life was to start Kick. The feeling of being known for something that you've created and to work for it is delightful. It gives you a sense of pride and the confidence to strive for more."
 The biggest challenge:
"Every day brings in a new challenge. There is always something new to learn. Starting this business required a lot of courage because there was constantly the fear that it might not work out. Arranging the seed capital to invest in it was also really tough. But nothing was as challenging as convincing my parents to invest in the business and making them believe that it could work out. Also, there was the fear of starting a business with friends. There have been many instances where people back out at the last minute or when differences of opinion arise amongst friends who become business partners."
One line that motivates him:
"Follow your passion, work hard and nothing can stop you from achieving your dreams."
You can follow Aniketh on Facebook and Instagram. You can also find out more about his work on Facebook, Twitter and Instagram.
III. Devika Srimal | Energetic. Optimistic. Determined.
From finance to footwear. 
Who: 28-year-old Devika Srimal began her own footwear brand, Kanabis, after spending four and a half years working in financial services with Ernst & Young in London while simultaneously qualifying as a chartered accountant. "I was on the crossroads looking for another challenge. I always had the urge to start my own venture, so I finally took the plunge. I quit my job and moved back to the motherland," she shares.
"Dreams are the best when you see them come true."
On her passion for the footwear industry:
"Working for a large organisation, although a great brand, was not very fulfilling on a personal level. I felt like a cog in the wheel. Since I was a little girl, I always had an entrepreneurial itch and had a bunch of ideas running through my head all the time. As an animal lover and PETA volunteer, I gave up leather few years ago and had a tough time finding good quality non-leather shoes that were stylish and affordable. We have an unstructured footwear industry in India—we either have the non-Indian players that are expensive and mostly do leather shoes or the unorganised/unbranded segment where quality, price and make is questionable. It was almost a lightbulb moment when I thought 'what the heck, I should start my own footwear brand!' It feels great to receive such positive responses for our products."
The biggest challenge:
"Learning and executing something is completely new and unknown. Everything from designing the product, getting the samples and bulk production right, to setting up the sales channels, warehousing and logistics...it all had to be done from scratch. Piecing this together kept me on my toes. Coming from a non-fashion background, I had to learn everything on my own—and fast. So challenges have been plenty, but it's all part of starting your own business."
One line that inspires her:
"If you think you can, you can. If you think you can't you're right."
You can follow Devika's work with Kanabis on Facebook, Twitter and Instagram.
IV. Ginny Kohli | Passionate. Go-getter. Multi-faceted.
From design engineering to wedding connections. 
Who: 
29-year-old Ginny Kohli, or as most people call her, The Wise Ninja, is the owner of WedWise, a community-driven startup that connects buyers and wedding professionals. "WedWise envisions to revolutionise the way weddings are planned in India. We give wedding professionals of all scales and experience a chance to showcase their work and grow in a market otherwise captured by a few large players. We also help prospective brides and grooms plan the wedding of their dreams and actualise it," she says.
Kohli completed her Electronic & Computer engineering degree in the UK and went on to work as a design engineer for almost two years for Trent1000 & BR725 engines of Rolls Royce. She moved back to India in 2010 to pursue an MBA, after which she joined Groupon. "After working here for over two and a half years, I realised that the job satisfaction I had brought with a sense of stagnation. My true potential and self-confidence were being crushed by the weight of the comfortable job and stunning work profile. I hated not being able to call the shots, but what I hated more was working for someone else who would go on to make it big," she shares.
"Dreams are the best when you see them come true."
On her passion for the wedding industry:
"It wasn't an unpleasant work environment, a horrible boss or even a missed promotion that made me quit.  My previous jobs made me realise that I was built to be a leader. I love taking risks. Not everyone has that moment of epiphany when it all becomes clear to them. Sometimes, we have to give ourselves the freedom to push forward and see where our ideas take us."
The biggest challenge:
"Startup culture is very challenging. There is no work-life balance. You are under constant pressure and there's always a fear of failure. Growth and comfort do not co-exist."
One line that motivates her:
"Brick walls are there for a reason. They are there to give us a chance to show how badly we want something and to stop the others who don't want it badly enough."  – Randy Pausch.
Follow Ginny and her journey with WedWise on Facebook and Instagram.
V. Hetal Ajmera and Bianca D'sa | Focused. Involved. Excited.
From advertising to design studio ownership. 
Who:
35-year-old Hetal and 28-year-old Bianca are the co-owners of Sharpener, a design studio that merges ideas with crafted and balanced design. Both worked in the field of advertising and it was their work that made them cross paths. When they realised that they had similar dreams, they decided to work together.
"For us, advertising seemed restrictive. It wasn't very inspiring. The mundane client briefs and endless meetings drained us out. There is hardly any mental space and energy to explore the unexplored, to get inspired, or to create magic as you can with design," Ajmera shares.
"Dreams are to be experienced."
 On their passion for design:
"We believe that a strong idea leads to memorable design. We don't have any room for large and lengthy boardroom meetings, misunderstandings or mismanagement—and you can see that in our work. We prefer showing an extensive touch of human approach rather than trendy, cold, slick design. We prefer to get our hands dirty in creating designs that reach and touch the roots. We prefer to brood and toil over at the idea level before we get into action. We execute it once we are sure of ourselves."
 The biggest challenge:
"Larger clients always work with larger agencies. What the clients look for is a sense of security that smaller design places like ours fail to convey. Unfortunately, many brilliant designers are lost in the bargain and we lose the opportunity to work for bigger names."
One line that inspires them:
"It's important to use your hands. This is what distinguishes you from a cow or a computer operator." - Paul Rand
Follow Hetal and Bianca's work with Sharpener on Facebook. 
VI. Nihal Pradeep Shetty | Dreamer. Lover. Passionate.
From market research to independent music. 
Who: 
24-year-old Nihal Shetty is an independent singer-songwriter. "I have been singing since the age of four. I was a contestant on the recently concluded English singing reality show  The Stage where I made it to the top nine. Most people know me as a singer because I've been taking part in competitions from school right through college. I was also the lead singer for my college band called Stealth and I am currently doing some jingle and playback work for Shankar-Ehsaan-Loy," he shares.
Before he decided to take the plunge and enter the music industry, he used to work in the market research department with a leading MNC. "It was a good job at a great organisation. Good remuneration, great people, even better atmosphere and working conditions, but a nine-to-five fixed job was just not something I could see myself doing and the musician in me chose to pursue my dream," he adds.
"Dreams are a visual sneak peek into what you could/should be doing."
On his passion for music:
"It's simple. I quit my job to become a music sensation. I always had this dream of becoming an international artist. Somewhere along the line, I was lost. But the dreamer in me just couldn't live with a normal job and I finally took the plunge. It's the best feeling in the world to pursue your dreams but definitely not the easiest. There is uncertainty about success at every step and it can get pretty unnerving at times."
The biggest challenge:
"Money and acceptance—both are interrelated. The kind of music I want to make a living off is still at a very nascent stage in the country. But at the same time I also sense this paradigm shift in music in the country and I'm fortunate enough to be a part of this wave of a great musical revolution
."One line that motivates him:
"There are some really great lines out there which have so much meaning and motivate me from time to time. But the one thing that motivates me every time are the stories of people who've successfully achieved their dreams. They were all normal people with extraordinary aspirations that makes you believe anything is possible with a little hard work and belief in yourself. Fortune always favours the brave."
Follow Nihal and his journey with music on Facebook. You can also email him. 
VII. Pavandeep Singh | Sincere. Positive. Loving.
From automobile dealership to culinary innovation.
Who: 
30-year-old Pavandeep Singh set out on his dream to be a part of the food industry after leaving his successful family business of automobile dealerships.
"It all started off with me discreetly creating a twitter handle, @TadkaSingh, and in no time, it became very popular. That's when I decided to build a brand out of this name. Initially, it was just a hobby. I set up small food stalls during various festivals and concerts. What I wanted was to set up a barbeque station, but that wasn't allowed due to safety reasons. That was when I decided to sell my mom's food. Her keema pav, aloo paranthas and chhole kulchas were a super hit, and there's been no looking back. My mom is behind all the great food we serve at Tadka Singh—from recipes to training chefs. So it's literally 'maa de haath da khana'," he shares.
"To follow your dreams you need a lot of support from your family. My brother took on all my previous responsibilities, my father supported me with all the expansions and my wife has been my constant pillar of strength. I could never have done this alone," he adds.
"Dreams come true, if you are willing to take that first scary step and then follow it through."
On his passion for food:
"Right from putting up food stalls at festivals and interning with Monkey Bar to doing extensive food research in Amritsar and finally opening the first Tadka Singh, it has all been an amazing experience so far. It is too soon to say where all of this is headed, but at least I know now that when I'm in my grave, I will be happy that I tried."
The biggest challenge:
"Building a global brand while maintaining the quality and consistency of our product. In the automobile business the product is taken care of by the parent company and we just have to sell. This is much more difficult."
One line that motivates him:
"Your 'I Can' is more important than your IQ."
 Follow Pavandeep and the work he does with Tadka Singh on Facebook, Instagram and Twitter. Download their mobile app while you are at it.
VIII. Sandhya Parthasarathy | Passionate. Dreamer. Creative.
From software engineering to cake baking. 
Who: 
26-year-old Sandhya Parthasarathy is a software engineer by qualification and a baker and cake decorator by passion. She is the owner of the studio Cake My Heart that specialises in customised cakes and baking classes.
"As an IT employee I was always looking for a break from life's monotony. That's how baking happened to me. At first it was just a hobby but soon it turned out to be more than that. Each passing day made me realise that I was not made to sit behind a desk and do the same job day after day," she shares.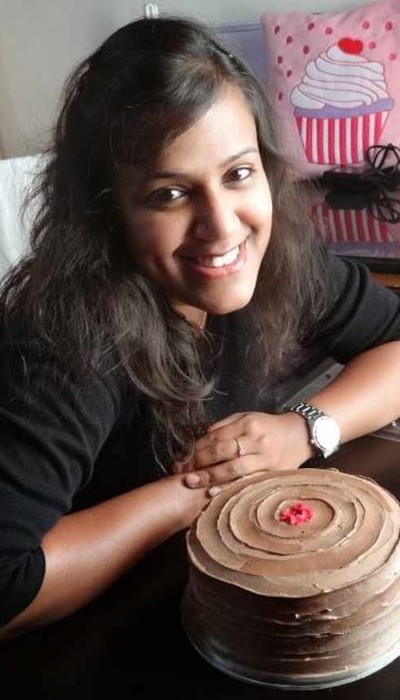 "Dreams are the building blocks of your vision"
On her passion for baking:
"An IT job gave me money, but didn't give wings to my creative spirit. After a long day at work I would come home to bake. All my weekends would go in recipe testing and perfecting. The joy I got from baking or feeding people could not be compared to anything. I quit my job to pursue a field I had no expertise in whatsoever. Yet, I went ahead only believing in the true love I had for the art of baking. Today, I couldn't be happier. Watching people devour my baked goods makes every day of my life satisfying."
The biggest challenge:
"People simply expect you to do well in a regular nine-to-five job. They cannot digest the fact that there are careers outside that spectrum. Asking people to take me seriously was one of the most difficult things. Secondly, there are a lot of commercial outlets in the city that churn out cakes on an hourly basis. Explaining to the clients that a home baker is different from those outlets was a difficult task. The quality of our ingredients, the time and effort spent, and the end result—all of this sets us apart from our commercial counterparts."
One line that inspires her:
"Your talent is God's gift to you. What you do with it is your gift back to God."- Leo Buscaglia
Follow Sandhya's work with Cake My Heart on Facebook and Instagram.
IX. Stuthi Raghavan | Risk-taker. Feisty. Nomad. Zany.
From TV production to yoga instruction. 
Who: 
32-year-old Stuthi Raghavan used to be a TV producer/creative director for Mumbai's television industry until the day she quit her job to become a student and teacher of yoga.
"The Indian television boom took place while I was in school. News, views, world politics and wars fought a few hundred miles away were brought into our homes and it fascinated me. I knew right away that I wanted to be a journalist," she confides. After pursuing a B.A in Journalism from Delhi University, she went on to pursue a Masters in Mass Communication from Jamia, when she realised that what she wanted was to tell stories to the world.
She moved to Mumbai so that she could enter the movie industry. Soon enough, she found herself working for non-fiction shows. "One of the first big shows that I worked on was Indian Idol 3," she says. But, she wanted more creative freedom and that is how she began working for Channel V. From here, her career in the television industry took off. From directing her own shows and pitching ideas, she went on to be a part of the Dance India Dance team.
It was during this period that yoga caught her attention. "I went to the Andheri West Landmark book store, and somehow I walked out with three Yoga books and two DVDs. I read them but didn't understand the theory and philosophy. I tried a few postures from the DVD and that's when something inside me changed," she confesses. Being a Bharatanatyam dancer for over 10 years and a former athlete, she found the movements and the sequencing extremely intriguing. Wanting to explore further she started formal yoga classes with a senior Mumbai-based Iyengar yoga teacher. "She made me a do a supported headstand the very first class and quite literally changed my perspective. In that one moment, I was truly happy. I started studying more about yoga—alignment, postures, theory, philosophy and practice. All this while pursuing my day job," she shares.
Even though she had attained a coveted senior position in her job in the entertainment industry, she did not feel truly satisfied. She realised that the money, false sense of power and the ego satiation was not what she wanted. "I sought a work-life balance that the work culture could not afford. Also, I did not like the person I was turning into. I found myself unable to deal with a life that only allowed for meetings, long shoot days, late nights at edit studios and, unrealistic deadlines," she confides. One day, she quit her job, even though she had no idea what she wanted to do next.
"Dreams are a leap of faith. Take the leap and build your wings on the way down."
On her passion for yoga:
After quiting her job, she contacted a yoga company. Thanks to her dance and movement-based background, they welcomed her into their world. "I handed over my house to a friend, packed a single suitcase with bare essentials, moved into the company accommodation and began a fairly rigorous regime. It wasn't easy at all—waking up at 5 am, practicing yoga for six to eight hours a day compounded with the numerous falls, sore muscles and aches." Despite that, she loved every minute of it. Soon enough, she began teaching the art to students in Mumbai and after a while, in Dubai. "Yoga gave me answers to questions I didn't even know I had and I have been on that path ever since," she adds. "It is hard. I collapse, wobble, struggle, cry, vent, but, I also get inspired, dust myself off after every fall and move on. Twisting and tweaking, I slowly progress. The journey is completely worth it and the challenge has changed me. I dream of returning to Mumbai or Kerala one day and opening my own studio. Till then I will try and stay happy, calm and balanced—on my mat and off it."
The Biggest Challenge:
"I definitely miss being creative. The satisfaction of seeing your work up on a TV screen is very tempting. Not having a secure job and a comforting salary is quite hard, too. But what I miss the most are my friends and mentors who I grew up with and learnt the nuances of storytelling from. Being a yoga student or teacher has several challenges. It requires a very disciplined life. Every posture is demanding and some have taken me more than two years to achieve. Some still elude me and frustrate me. Sometimes, I think of just giving up on them, but what I know is that each posture teaches you something about the world. If you are willing to listen, it will surely change you."
One line that motivates her:
"You have to leave the city of your comfort and go into the wilderness of your intuition. What you'll discover will be wonderful. What you'll discover is yourself." - Alan Alda
Do follow Stuthi on Facebook and Instagram.
X. Tejas Jhaveri | Perseverance. Humility. Opportunist.
From recruitments to e-commerce solutions. 
Who: 23-year-old Tejas Jhaveri likes to describe himself as tech-geek. He is the founder of Flintstop, an e-commerce platform that provides innovative and quirky products. He also works as an e-commerce professor at Goodlife Education.
"Flintstop was started with the sole reason of making your life a tad bit easier whilst adding some fun and colour by finally finishing it off with a side of smile. The name Flintstop dives deeper into its meaning for we're certain that when an idea comes along, we're hell bent on curating it if it's attainable. You could mildly put it as striking stones together to create a spark—which we call an idea—and finally a small evolution of technology emerges in our own way, to make your world a better and faster place to be," he shares.
Before the inception of Flintstop, Tejas worked for 3 P Consultants, an HR firm that dealt with senior level recruitments. "Everyday my boss interviewed 10 to 15 top-level candidates from different industries and my job profile was to understand their hiring requirements and pitch the best candidates to them," he says.
"Dreams are like stars. You may never touch them, but if you follow them, they will lead you to your destiny."
On his passion for e-commerce:
"Technology always intrigued me. Every toy or electronics shop was like candy land for me. It still is, actually, My father knew that about me and he encouraged me to pursue something I would love. He was the one who suggested that I go for an electronics and technology fair in Hong Kong. I left my job and went for the fair. It was an eye-opener for me. I knew then that this is what I wanted to do for the rest of my life," he shares.
"It has been a wonderful journey until now. My first online presence was on eBay and I remember receiving my first ever order. The feeling was mystifying. We started with four orders a week and today we do 40 to 50 orders a day," he adds.
The biggest challenge:
"Starting up everything on my own, from importing the products, to setting up a company, a website, and a payment gateway. I used to upload products myself online, pack them and deliver them myself. It was challenging, but it made me put myself in all the different hats and I realised what it is to do everything. The feeling was quite exciting."
One line that inspires him:
"Unless you try to do something beyond what you have already mastered, you will never grow." - Ronald Osborn
You can follow Tejas on Facebook, Twitter, Instagram and LinkedIn. Do check out the work he does with Flintstop on Instagram and Twitter.
XI. Ujaala Chaudhuri | Enterprising. Professional. Happy.
From advertising production to independent consultancy. 
Who: 
35-year-old Ujaala Chaudhuri worked for several years as production assistant in advertising, followed by a stint as a researcher in television. After gaining over 12 years of professional experience, she quit. At present, she is works as an independent consultant working with various talent and crew towards the execution of content.
"As an executive producer, my core responsibilities were to get in business and projects for the directors as well as produce the jobs until the final matter was handed over. It was a strenuous job with long hours that kept me on my feet, but it wasn't enough," she shares.
"Dreams are what tomorrow brings."
On her passion for content creation:
"I was given an opportunity to work on a short film and I immediately accepted it. That experience changed everything. I had tasted blood and wanted to do much more than just work for a single production company. So I quit. Since then it's been a revelation of so many wonderful opportunities."
The biggest challenge:
"The unpredictability of the business. Sometimes there's a lot of work that takes care of the bills, but during the leanerperiods it's tough. It is quite difficult to be disciplined—ensuring that the mind is focussed and that the targets are in place even when there's no physical office to be at or timings to adhere to."
One line that motivates her:
"If somebody offers you an amazing opportunity but you are not sure you can do it, say yes—then learn how to do it later." - Richard Branson
Follow Ujaala and her work on Facebook, Instagram and Shouut.
XII. Vaishnav Praveen | Raw. Go-getter. Positive.
From investment banking to independent photography. 
Who: 
25-year-old Vaishnav Praveen is one of the co-founders of The House of Pixels, a photography company that covers a wide range of subjects from fashion lifestyle and food to travel.
"I was an investment banker with Deustche Bank. My first job profile included me signing around a thousand documents a day, and soon, I was dealing with manual faxing, billing and finally auditing. I used to deal with bonds, acting as a middleman between issuer and note-holders. It was quite challenging and interesting, but it started getting very monotonous," he shares.
"Dreams are glimpses of your future. Make sure you live it."
On his passion for photography:
"I always wanted to do photography. It was the only thing that kept me going while I was working as a banker. I used to shoot during the weekends. I even started a makeover project and shot my friends. One of my friends suggested that I shoot her and her friends so that I could make something out of the images rather than shooting aimlessly. One of the images that I clicked, ended up on the cover of a South Indian magazine. Slowly I started getting offers, but refused to take them up because I was still an amateur. One day, I found the courage to tell my parents what I wanted with my life and they were very supportive of my decision. I joined the School of Photography, Pune, and it has been amazing since then. I have worked with several clients such as TATA, BBC Good Food, Jabong- The Juice Magazine, and The Quirk Box."
The biggest challenge:
"Finance. Photography is very expensive and there have been days that I have starved."
One line that inspires him:
"Don't dream for the heck of it. Be determined and work hard to achieve it."- My father
Compiled by Krupa Joseph, Diva Garg & Raj Rege