"I have been exploring the realm of gender, or un-gender, and role reversal in fashion imagery for some time now," comments Bikramjit Bose while discussing his project Changing Lanes. "I decided to carry this exploration forward in this series," he adds. Having cemented his place as one of the fashion industry's best-known photographers, Bose knows better than most how stigmatized gender-bending has been in both the industry as well as society on the whole, often being linked to homosexuality and the discrimination it continues to warrant. But in recent years, there's been a shift. Androgynous fashion and trends are being celebrated in a manner they never were before and the emergency of the same is exactly what Bose aimed to investigate.
As he explains, the shoot was an assignment, part of a masterclass with world-renowned photographer Nick Knight. "The brief was 'to create a series of images based on a singular source of inspiration — to create editorial work by finding an interesting narrative and showing a unique take on a specific theme.'" It turns out the starting point was Rayon, the on-screen transgender character played by Jared Leto in the film Dallas Buyers Club.
Bikramjit's stark monochrome images are as gritty as they are memorable and we've posted below images from the series, courtesy of the photographer. You can visit his website and Behance page to see more from his growing body of incredible work.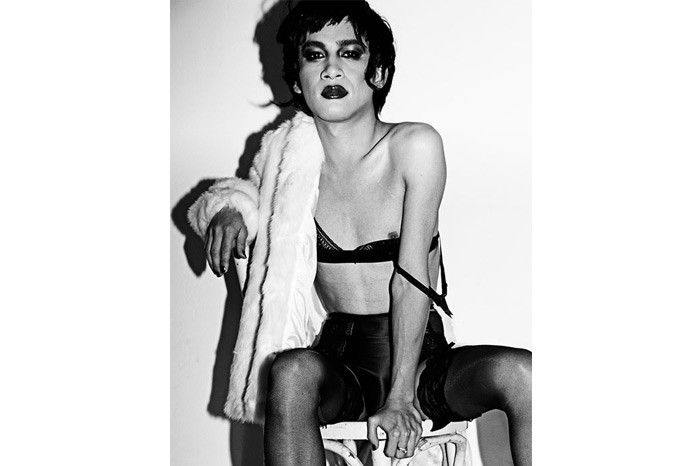 Styled by Rahul Vijay
Hair & Makeup by Anand Kaira and Santwana Vishwakarma
Model - Kevin Marak Sehgal
[These photographs have been published with permission from the photographer. All images have been photographed by and are copyrighted by Bikramjit Bose. They cannot be reproduced without permission, and any such illegal use of these images is in violation of copyright terms.]