Every three months, Soup publishes a story that hasn't been told before - a story rimmed with insights and hidden truths. In February 2017, they published a photo-series called 'In Her Mother's Sari' conceptualised by Meera Ganapathi and photographed by Vijit Gupta. The series was a collection of nine women's stories on saris that they have inherited from their mothers. When we spoke to Meera about her inspiration for this piece, she said, "I personally own a lot of saris, and I've noticed a resurgence of sorts in the wearing of the sari. When I think about what makes a sari so beautiful, what strikes me more than the colour of the material or the work on it is the story sewn into the sari from each time it has been worn." She decided to find out what some of these stories were, and what connected these different stories was the fact that their first sari was either their mothers or given to them by their mother. The sari acted as a sort of an invitation into womanhood handed over from mother to daughter – an acceptance of being equals as women and a memento of that transition.
Scroll down to see photographic documentation of some of these women, their stories and the saris that they will remember forever.
Click here to view more from the series.
Diksha Basu, 32, Writer and Occasional Actor
"This is one of the first saris I took from my mother because I love the colour scheme. We both wear a lot of red and black. These days we share our saris but when I wear this particular one I see flashes of my mother whenever I catch my reflection."
Preeti Verma, 33, Owner and designer Runaway Bicycle
"This is a 35 year old Benarasi sari that my mother got as a wedding gift from my father's family. Over the years the sari tore in places but she loved it so much she darned it with bright green flowers. My mother's love for it makes this sari even more special to me."
Ankita Kohli, 28, Freelance Creative Consultant
"This is one of my mother's college saris. A part of me always wonders about my mother as a young college girl when I now wear this sari as a grown woman."
Archana, 23, Domestic Help
"This sari belonged to my aunt. My own mother passed away when I was very little, but my aunt brought me up like her own daughter. This is not a very old sari, but it was bought by my aunt for herself and she gave it to me because I loved it so much."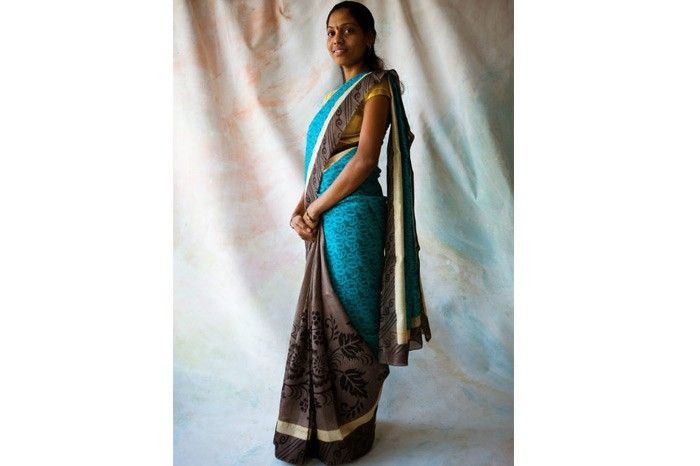 Supriya, 31, Ad Film Maker
"This is a 34 year old Benarasi sari that my mother wore for her wedding and when she passed it on to me, I wore it for mine."
Priyanka Bose, 34, Actor
"25 years ago, my father bought this Dhakai sari for my mother from Bangladesh and she kept it aside for me. He always had immaculate taste for her when it came to saris. I always say, as we Bengalis don't inherit money, we inherit ma's saris."
Bollamma Apaya, 82, Homemaker
"This is 53 years old, it's a Dharmavaram sari. It's a special memory for me because it is the last sari my mother gave me before she passed away."
Shagun Seda Sengupta, 34, Creative Director

"This is a 23-year-old pure chiffon sari from Mysore that my father gifted my mother. I love how it's so simple yet so striking. Since it was a gift from my father, I never had the nerve to ask my mother to give it to me. On her 60th birthday, in a fit of motherly love she finally gave me this sari."
Hetal Ajmera, 35, Designer and partner; Sharpener Inc.
"I like dressing comfortably, so I never wanted to wear a sari, I felt I would hate it. But we had one of those family functions where I had no choice but to wear one, so I picked this from my mom's cupboard. It was the first sari I wore, it was soft, easy and surprisingly very comfortable. I've loved wearing saris ever since."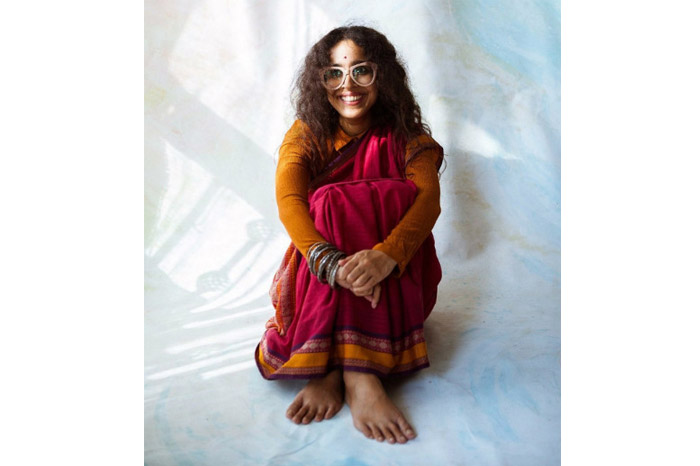 If you liked this we suggest you read:
Learning To Overcome The Embarrassment Of My Mother's Odia (Indian) Accent
Interviewing Our Mothers - 4 Children Ask Questions They Haven't Before
'Growing Up With My Parent's Mental Illness' – Intimate Stories From 2 Young Indians