"My own heroes are the dreamers, those men and women who tried to make the world a better place than when they found it, whether in small ways or great ones. Some succeeded, some failed, most had mixed results…but it is the effort that's heroic, as I see it."
– George R. R. Martin
We believe you're familiar with our fascination for those who lead double lives professionally, which we explored through the lives of different individuals across India. These are the guys burning the candle at both ends and doing a fine job at it. Then, there are those who choose to go off the deep end and vouch completely and irrevocably for their dreams (and no, they don't get much sleep either). For these dreamers, we have another kind of respect, albeit an equally special one.
It takes immense courage—and a healthy dose of madness—to put an end to what is potentially a financially stable life to pursue your real calling. So we scoured the space for individuals who have, at different points in their lives, taken a step back and re-evaluated what their dreams meant to them before deciding to throw their entire weight behind them. Here are 13 individuals who have truly followed their hearts, and won us over while at it.
I. Devanshi Shah | Happy. Entertainment. Dance
Who: 24-year-old Devanshi Shah made sure her inner child never diminished and started 'Game It Up.'
"It's everything related to games - renting board games, making customised games, organizing game days/nights for corporates and restaurants, etc. Be it a kids birthday party or your grandparent's anniversary, we have games for every occasion and everyone!"
What started as a way to help her friends, is now a sustainable career for Devanshi. "Execution; my world revolved around this. My previous job at Vibrant Holiday Destinations involved a lot of different kinds logistical planning - from group travels, exhibitions, customized handovers to marketing tie ups; ensuring that the work was done was on me."
"Dreams are existing only because I am living them."
On her passion for games/event planning
"Games have always allowed me to have fun while working. I needs my creativity and constant thought to be a vital part of my work. I'm always the one everyone calls to organised game nights or for game suggestions. This essentially gave life to Game It Up."
One line that inspires her
"The challenges change everyday. And they help me better the products and services."
II. Elita | Observant. Witty. Empathetic
Who: 29-year-old Elita launched Be You For You as a series of workshops on self-discovery and self-expression in May 2016. Having worked in the non-profit/development sector in Mumbai, her roles generally required her to help non-profit organisations think through the impact their interventions were creating and build capacities of leaders within the sector through training.
"I grew as a person because of the responsibilities I was shouldering through my job. But at some point I realised I wanted to explore more, write more and get my hands dirty - something my then job couldn't offer. I felt the need to contribute and create something that could fill a gap/serve a need."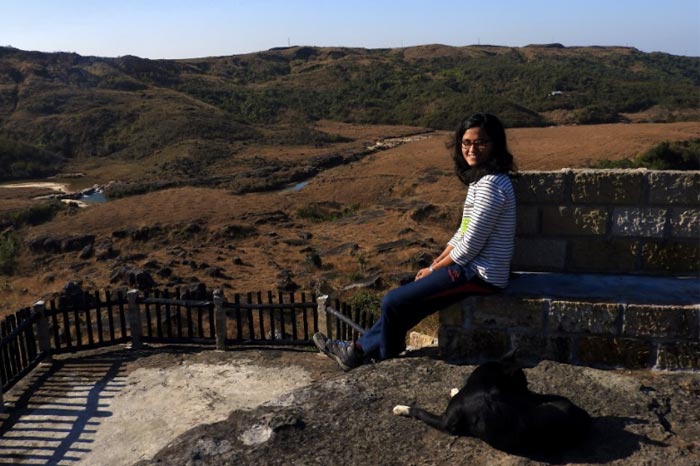 "Dreams are insignificant until you wake up with the determination to realise them."
On her passion for counselling
"The idea of 'Be You For You' didn't happen instantaneously. I hadn't discovered what I wanted to do when I was quitting my job in December 2014 but knew that dragging my feet in my job wasn't going to help. So I quit and found projects that helped me stay connected with the sector and travel. I found projects that let me write about encounters from my travels. I undertook training in counselling. In hindsight, that was how the dots joined and paved the way for designing 'Be You For You' – which draws from my own journey of self-discovery through writing.
Today, a little less than a year after I ran my workshop's first pilot, I find myself closer to my goal of wanting to contribute and create something that can fill a gap/serve a need. What started as an idea to help people access and understand themselves better has in turn been helping me access and understand myself better too. "
The Biggest Challenge?
"I have had to start from scratch – from the bottom of the ladder and it's not easy. The unsupportive inner-voices and the second-guessing – those have been the bigger challenges to overcome. I've learnt more about the Imposter Syndrome in the due course of time and that's helped me work my way through it."
One line that inspires her
"To invent your own life's meaning is not easy, but it's still allowed, and I think you'll be happier for the trouble - Bill Watterson"
III. Eshika Fyzee | Hopeful. Persistent. Sunburnt
Who: 24-year-old Eshika Fyzee found herself drawn to the mysteries and magnificence of the wild and is a wildlife filmmaker who focuses on creating content that inspires change and furthers conservation of the natural world. With a Bachelor's in Literature and Film studies, Eshika took the first ticket out, all the way to South Africa, and thus, began her journey as a filmmaker.
"Luckily, I wasn't tied to a job for too long before this. But regardless, everyone told me that wildlife filmmaking had absolutely no job security, no money, and barely any opportunities, and they were absolutely right! I previously did placements at a newspaper company and at an animation studio, but as interesting as those two lines of work are in their own right, I couldn't stop thinking about being out in the wilderness and working on location."
"Dreams are worth getting out of your comfort zone for."
On her passion for wildlife filmmaking
"Wildlife filmmaking is something I've wanted do for as long as I can remember. I decided dive into the field and it was one of the best decisions I've made. My first stint in this realm of work was a month long wildlife filmmaking course I did in South Africa, straight out of my bachelor's degree in literature and film studies.
Soon after, I interned under wildlife cameraman Sandesh Kadur, and was his production assistant on a king cobra project for NHNZ, in a rainforest in Southern India.
I really wanted to study the field more, and so I took off to Bristol to do a Masters degree in Wildlife Filmmaking, which led me to spending 5 weeks in the Himalayas producing a short film on a snow leopard expedition, along with the Snow Leopard Conservancy – India Trust. Having recently completed placements at the BBC Natural History Unit and Icon Films in Bristol, I decided to return to India and independently make wildlife documentaries, in the hope to do whatever I can to add to the protection of wildlife in India and internationally."
The Biggest Challenge?
"The biggest and most recent challenge I've faced is trying to not let wildlife tragedies get me so heavy-hearted, to a point where it affects my work. As a wildlife filmmaker who focuses on conservation I'm constantly exposed to atrocities that wildlife around the world faces everyday, and it requires quite a lot of effort to turn that energy around and use it to motivate me to work harder at what I'm doing."
One line that inspires her
"There's still a lot left that's worth fighting for – Jane Goodall"
IV. Ganapathy Ramachandran | Curious. Fearless. Thinker
Who: 33-year-old Ganapathy Ramachandran is the Founder and CEO of a unique advertising agency called Reverse Advertising - Going back to what advertising should be. He found himself getting tired of the "power dynamics" within the advertising industry and chose to run a ship of his own. Not short of any experience, Ganapathy has worked in the industry for over 12 years, .having previously worked as a Creative Director for companies such as Law & Kenneth, Ogilvy, Percept and more. However, he began craving a space where innovation and patience went hand in hand with business, and decided to create one on his own.
"The advertising system had made me feel that ideas are the best currency, and the one with the best ideas would win on merit. But being on my own has taught me that even a basic idea, ONLY when nurtured with the requisite time and money, can sprout into something transformational."
"Dreams are stupid. Doing makes the difference."
On his passion for advertising
"The Mad Men era was interesting. Ad agencies were seen as partners in the marketing process. However, the advertising ecosystem itself has changed so much over the past 20 years. There used to be only 15 agencies in the 80s. Today, there are over 500."
"Having nurtured my agency for the past 2.5 years, I still make less then what I used to make. But the satisfaction of captaining my own boat is better than being a cog in a spineless corporate machinery. Because scale may not always foster original thinking. Today, the indie culture in advertising needs to thrive, like it does in every stream." Ganapathy confesses to making more mistakes now, as an entrepreneur, than earlier as an employee. "But being out of the comfort zone is a new feeling - like a turtle finally having made its way outside its shell. Scary, yet liberating." Having undertaken a completely new venture, he also claims that his 8 person team is his second family.
The Biggest Challenge?
"Uncertainty."
One line that inspires him
"Making wrong decisions is very important."
You can check out his work and company on the website.
V. Jasleen Kaur Nanda | Passionate. Learner. Hard worker
Who: 24-year-old Jasleen Kaur Nanda's design company came to life a little less than a year ago when she decided to return to her hometown Lucknow and set up shop. Her company Xplore Design conducts seminars and workshops in schools and institutes with the aim of helping students turn their passion into a career.
"We also provides services and carry out tasks like career counseling, business development, market planning, branding and other communication services. I was working as Assistant Visual and Marketing Associate in a Kidswear Apparel Company in Mumbai and my parents felt very proud as I was selected for a job. But very soon I realised that I was not made to sit behind the computer for 9 hours and leave without any personal credit and inspiration."
"Dreams are capable of guiding you to your passion. Learn to dream freely."
On her passion for counselling
"I serve people, especially those growing, like students. And it makes me really happy to help them. Listening to their new upcoming ideas and dreams makes me believe in them and myself. Hence I help them grow and nurture their talent."
The Biggest Challenge?
"Being a woman entrepreneur; it's sometimes difficult to curate your ideas into one picture. I began Xplore Design alone, without anyone's help. Therefore it became impossible initially, institutes didn't want the services, and were only interested in building their business.
Jasleen goes to explain how it also gets difficult in a city like Lucknow where exposure and approachability is less, "It gets difficult to explain everything and show a child's shining future to the parents."
One line that inspires her
"Life is wonderful - Jason Mraz"
VI. Manasi Desai | Passionate. Creative. Dreamer
Who: 28-year-old Manasi Desai decided to combine her creativite bug with her work, and is now the proprietor of Ideas Designed. What started as a passion project in August 2014 for creating personalized gifts on a smaller scale, has in a short span of 2.5 years grown into an event styling company that additionally handles event decor. The company prides itself on adding that special personal touch to any grand day - something that has been at the core of all the projects they have executed.
"I worked as a Lawyer at a Law firm at Fort then moved on to a firm closer to home, due to health reasons. Unfortunately the shift from property law to corporate law meant it was purely a desk job which I was definitely not cut out for. As days passed I used to work on my dream job every morning before I went to work. Now my day job is my dream job."
"Dreams are magical. If you can dream it then you can do it "
On her passion for decor
"I always used to come up with personalised and fun ideas for all my family members and friends. I took up each birthday present as a craft project and turned it into something creative. Its exhilarating to be able to dress up a venue with a vision you have with items that you make specially on request and when the client appreciates it by saying "that's exactly how I wanted it" it makes all the hard work worthy of the time and energy."
"Nobody should be working on something that doesn't make them happy. It takes a lot of guts for people to quit a fixed salary job to do something that they are passionate about. But if you don't take the leap then you are never going to find your happiness." Manasi also talks about her undying love for all things circular and mostly concentrates on décor ideas which revolve around being circular.
The Biggest Challenge?
"People find it very hard to fathom the fact that handmade things cost you more money than picking something at the store. You aren't only paying for the final customized product, there's so much more to it. Because of this constant struggle we are currently working on products which can be picked off the shelf with minimal customization. The products will aim to answer everyone's wish of personally customizing gifts for occasions with very little effort of their own."
One line that inspires her

"'The world is a dancer and you are the dance' - Eckhart Tolle, appropriated aptly for me by my husband Samarth Das."
You can follow the work on Instagram
VII. Mekhala Dave | Strong. Resilient. Spontaneous
Who: 26-year-old Mekhala Dave left behind her lawyer life and initiated the Women In Memory project which was designed to curate, examine and collaborate the current positions of South Asian women in art, and to reflect feminist art histories in the global contemporary art dialogues.
"I held a job with an eminent Senior Counsel at the Supreme Court - I had supportive colleagues, a great mentor and a box of challenging experiences but I intuitively felt I was not meant for it. I realized soon enough that while a job may give you experiences, a passion realizes your full potential in difficult times. When I faced a downward spiral, I turned to art pedagogy and left my job. Since then, I never turned back."
"Dreams are like a phoenix - meant to crash and the aim is to rise from the ashes."
On her passion for art curation
"After 5 years of law school and training as a lawyer, I still felt that I lacked an intellect and smooth sail to overcome my difficult times. When I quit my job, I turned to an art gallery, studied art and engaged with artists' communities as their legal advisor. I didn't want to limit myself so I worked hard for a formal education in art history. I suddenly felt a rush of liberation, unburdened and most importantly, I found out a lot about my own self and potential."
The Biggest Challenge?
"There is no straight path to success nor certainty about money, or even when life gets hard. Despite all the odds being stacked against you - if you stay loyal to your passion, you will be original and you shall overcome."
One line that inspires her
"We are actually living in a million parallel realities every single minute. - Marina Abramovic"
VIII. Neha Panchamiya | Practical. Proactive. Versatile
Who: 33-year-old Pune-based Neha Panchamiya let her unconditional love for animals manifest into her company RESQ, an initiative that aims to reduce human-animal conflict and to bring about peaceful coexistence in the urban ecosystem for all.
"After pursuing my graduation in Dietetics (Mumbai) followed by Masters of Medical Science in Human Nutrition (U.K), I worked as a Business Development Manager and Nutritionist with a healthcare company before I decided to dedicate my life to finally pursuing my lifelong dream of working with animals. Quite frankly, sitting on a desk or giving a lecture to people about what they should eat just did not cut it for me. I wanted to do something that I was passionate about and something which made a difference to a life, every single day. "
"Dreams are to be fought and lived for!"
On her passion for animal welfare
"When I was 16, my family adopted an injured pup from the streets, which used only three legs to walk. Toffee was responsible for not only fulfilling my desire of having a pet dog, but made me realize that my weakness was that I could not see an animal in pain. I believe my journey with animals began with my dreams at seven, became an experience with Toffee at 16 and translated into action with RESQ at the age of 23."
Neha explains how one has to be very passionate when working with animals and extremely Practical to be able to 'continue' working with animals. "It has taken RESQ 10 years to get to where it is today. We rescue over 500 animals every month and over 6000+ annually. We have a RESQ Hospital and Rehabilitation Centre which has grown extensively."
The Biggest Challenge?
"Struggling for time and to provide explanations for the work I prioritise are my biggest challenges personally. I constantly want to do it all! I've been called a workaholic and hermit extremely often. Besides work and spending time with my son, I do not have much time to live a social life. It sometimes is a struggle because it is hard for extended family to understand why I am not around always for social functions, more so because it is hard for people to understand the work I do."
One line that inspires her
"I am the Master of my Fate, I am the captain of my Soul - Invictus"
IX. Nikhil Shankaran Kutty | Funny. Confident. Animal-Lover
Who: For 34-year-old Gurgaon-based Nikhil Shankaran Kutty, meeting his wife was somewhat a double whammy. He found the girl of his dreams, and her inability to cook got him back to the one place where he truly felt happy (apart from with her, of course) - the kitchen. Nikhil, along with his wife, runs a homemade sauce company called El Diablo Sauces, and aims to make a name for himself in the food industry.
"I actually started off as chef in London, kept going as chef for a good 8 years, before I hit the growth ceiling. I was most recently the Food & Beverages Manager for one of the oldest and most long standing breweries in Gurgaon called Striker in Global Foyer. I think I was known as a regular guy who aspired for bigger things; now I think I'm better known as a crazy person who gave up his comfortable job. I think I was never really fulfilled in my job, I was content in my role, but never really happy."
"Dreams are the future you most desire, if you have the desire and the will; go for it, because only you are holding yourself back."
On his passion for cooking
"Having been a chef for the formative years of my career, I think it was always this passion that most had me hooked. Meeting my wife and having to feed her constantly, relit that fire in me; as I would cook for a lot of the time since she can't cook. This led me to look at the things I was consuming on a daily basis and found that being a person who enjoys spicy food, the only add-ons that you can find easily in the market are Tabasco and Nandos sauces; both of which aren't really spicy or great tasting in my opinion from the overuse of vinegar."Nikhil then decided to make my own sauces and he admits that he initially made them for himself, claiming to be "a selfish foodie".
"My wife found out and soon, both our families and friends were hooked. It's thanks to her, that I took this step of producing good, full bodied, natural sauces for people. It's a scary thing to pursue, as there are no regular working hours, duties or sales; everything is hard, but a lot more fulfilling when they happen for you."
The Biggest Challenge?
"Getting the information out there about the sauces is one of the biggest challenges I have faced. The government is another, as to get things registered, trademarked, patented, etc is super complicated. Also convincing people we are not Maggi sauce, it's been interesting to re-educate people on what sauce is."
One line that inspires him
"I actually have two. The first is my dad who said, "It's not about how hard you get hit and how many times you get knocked on your ass; it's about how many times you get back up and put up the good fight because in the long run you win based on heart". The second is my dog Diablo, my best friend ever in life; who inspired me on this journey and whose face is on every bottle we make. He kept it simple and said, "Woof!" I think that speaks for itself."
You can contact/follow them here
X. Prateeksha Nayak | Creative. Crazy. Bohemian

Who: 23-year-old Prateeksha Nayak is going places with her unique musicality, from being in a fusion band called Muheera, to working up to release her works as an independent musician. The lady isnt' short of credentials and experience either, from having her band's music featured on radio stations like Radio One (Bangalore), Radio Indigo (Goa) and Radio Mirchi (Goa), to being trained under the renowned jazz singer Samantha Edwards and Ustaad Murtuza Mustafa of the Rampur Gharana.
A digital marketing professional and journalist, Prateeksha has experience of two years in each of the fields. "I did great and so did my work. But something was clearly not right. Every story I heard, reminded me of my own. The part of me which I had left behind, the music in me which was struggling to get out. With every passing day and story I wrote, my resolve to get back on stage was getting stronger."
"Dreams are those which don't let you sleep! Might sound cliche but it's true!"
On her passion for music
"I started with baby steps and discussed my plans with family and friends. They were apprehensive but wished well. After about two months of thinking through it, I decided to quit my full time job and move to Bombay to follow my dreams of doing music."
Prateeksha has performed numerous lives shows in and around Mumbai and at the Serendipity Arts Festival in Goa, "My life seems to have gotten back on track! The requests for collaborations and auditions seem to be never ending and I am the happiest I have ever been."
The Biggest Challenge?
"The biggest challenge would definitely be lack of financial stability. Bombay is expensive and living without a fixed salary definitely got to me. But every time I feel low, I remind myself why am doing it and that makes it all worth!"
One line that inspires her
"We've come too far to give up who we are - Get Lucky, Daft Punk"
XI. Prerna P. Maynil | Passionate. Creative. Learner
Who: Designing and meeting new people is a part of 24-year-old Prerna P. Mayil's life that she didn't want to let go, once she began working. So she formed her event management company, Panda Entertainment and is now currently working towards strengthening the business's base.
"I did small few-days-jobs & internships before I started Panda Entertainment. Across all my past jobs, I realized how important it was to have a smooth two-way communication system between everyone working on a particular project. I roped my two best friends into this venture and while I was pursuing my Masters we decided to work on expanding the company even further."
"Dreams are real only if you turn them into reality."
On her passion for event management
"Event Management is something I was always attracted to. And the first assignment I ever undertook was a book launch event in September 2013. I did it single-handedly; right from planning to execution and it was after that I knew that I really wanted more people getting on board."
The Biggest Challenge?
"The fear of failure & going back to doing a job which I didn't wanted to do. Thankfully that's not the case now."
One line that inspires her
"Great men are not born great, they grow great - The Godfather"
XII. Prianca Sharma | Passionate. Sensitive. Impulsive
Who: 31-year-old Prianca Sharma decided that it was time she slowed down and exited the rat race for money and fame. She soon became a certified yoga instructor and has been teaching in studios and taking private lessons for the past three years in Mumbai [Yoga 101 in Aaram Nagar an Mandeep Hot Yoga in Crystal Plaza Mall.]
"I used to be a television actress. I started practicing yoga as it helped me stay sane in the stressful world of acting. Acting is all about what's on the outside and it's fiercely competitive. Yoga taught me not to compete with anybody but my own demons."
On her passion for yoga

"With time I realized that yoga gave me everything that acting took away from me. Stability, peace,self love, respect. Those are just few perks of being a yogi."
One line that inspires her
"One thing that really motivated me was this particular stories from the Vedas: Brahma decided to hide everyone's true divinity, after seeing the world abuse that power. He chose to hide deep within ourselves, and hence began every human being's journey to search inwards."
XIII. Vrinda Singh Oberoi | Impulsively-Calm-Nihilist. Sarcastic. Nerdy-Introvert
Who: 28-year-old Delhi based Vrinda Singh Oberoi is best known to those around her as the lawyer turned chef. She started her consulting company, called The Lusty Tongue, which works on developing food-based events and menus for restaurants and cafes.
"I used to work as a corporate lawyer, in Jyoti Sagar Associates in the General Corporate Advisory, and Mergers and Acquisitions team. The subjects and people I came across in my university left me hugely idealistic. I knew I wanted to work towards attempting to make the world a better, more fair place and if I can do that by cooking food and bringing joy into people's life, then why not? The company is currently taking a little sabbatical from our consulting activities, but we're coming back to start working on research, sustainable and maybe even organic produce for the hospitality industry."
"Dreams are rough drafts on their way to realization."
On her passion for food
"My grandfather migrated from Pakistan at the time of partition and had used his creativity with food to be able to bring his family out of that financial and emotional turmoil. In my own way, I wanted to take his legacy forward and use my creative ingenuity in applying my idea of balance into what we eat because I do think flavor and taste are crucial components of any dish. I know that if a dish is prepared with love, irrespective of how simple the dish is, the love for cooking, the love for who it is being cooked, as well as the love and respect for the produce, will shine through."
Vrinda also attributes some of her success to her background in corporate law, "I knew that I had a strong formal education that had widened my perspective on many levels. I had a vague idea that I wanted to work with food and become a chef."
The Biggest Challenge?
"Professionally, apart from the regular complain about it being a primarily male dominated industry the challenge I do face is that people don't really look at Chefs as a thinking profession but as a more superficial profession and I would definitely like to change that if I can. Personally, it was a little hard initially to make my parents understand why I would want to give up a lucrative and respected job as a corporate lawyer and become a chef."
One line that inspires her
"Don't take life too seriously, you'll never get out alive – Elbert Hubbard"