India is renowned for having a rich pool of wildlife. From the tigers of Uttarakhand to the rhinos of Assam, India prides itself in the variety and sheer number of animals it is home to. Nevertheless, the diversity and wellbeing of our nation's wildlife takes a beating year after year. This is why it is paramount that as the number of animals listed as endangered in India steadily increases, including those of the Bengal tiger and the Asiatic lion, more and more groups in the country are setting up and working with wildlife sanctuaries to protect and preserve the homes of India's wild animals. You can be one of them.
Just imagine living amongst vibrant wildlife and breathing in untainted air. With duties like feeding Sloth Bears and washing Elephants you'll come back home with a bunch of great summer stories and, hopefully, a reinforced love for the beauty that is Indian wildlife. However, it's important to state these volunteer programs are not glorified vacations. A certain level of physical fitness is required (you don't have to be Hercules, but you do have to be able to work with your hands) and volunteers also should acknowledge that there is an element of danger added to wildlife reserves.
If this noble and exciting endeavour sounds like paradise to you, we've put together 5 wildlife centres in India you can volunteer at – and live your dream of helping animals.
I. Wildlife SOS
Where: Agra
Duration: 5 days
Established in 1995, Wildlife SOS aims to conserve India's rich natural heritage and wildlife wealth. The Wildlife SOS team actively works to protect Indian wildlife, study biodiversity and conduct research in order to conserve habitat and create more sustainable communities.
As a part of their volunteering program, you will work with bears and elephants, and will have duties such as building hammocks for Sloth Bears, bathing elephants and helping keepers with daily feedings. The program does not require any prior experience, although you would have to be physically fit, be able to tolerate and adapt to high temperatures and humidity levels and be able to work well with a team.
To apply, download the form from their website.
II. Snow Leopard Trust
Where: Centres in and around India
Duration: Varied
The Snow Leopard Trust works in China, India, Kyrgyzstan, Mongolia, and Pakistan, to protect the snow leopard along with communities that share its habitat. Collectively, these countries contain over 75% of the world's population of wild snow leopards. 'Our biggest need is for volunteers to help with tasks such as order fulfillment or mailings at our Seattle office. However, we also work with volunteers beyond the Seattle area (and around the world) who have great ideas or specific skills we're looking for.'
To apply, fill in the form here.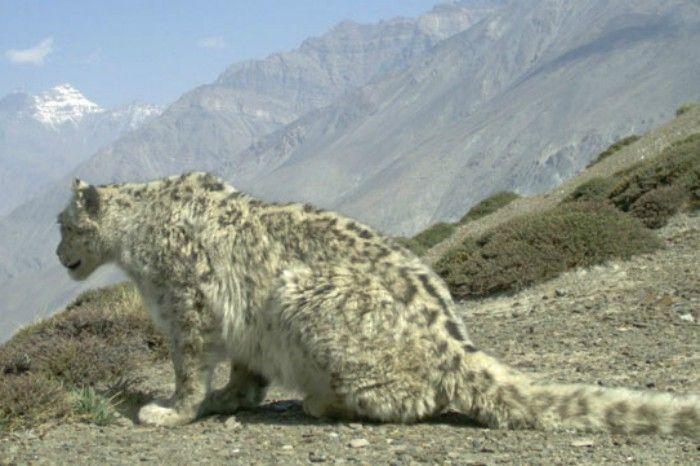 III. Centre for Wildlife Studies in India
Where: Bangalore
Duration: 6-12 months
The Centre for Wildlife Studies in India (CWS) aims to carry out wildlife research and conservation around the country, through education and training of Indian nationals and civil society groups. If you want your volunteering work to be centred around taking pictures and making short films, CWS' Conservation Story Telling Internship gives you the incredible opportunity of working with Dr. Krithi Karanth, National Geographic Explorer and WCS Conservation Scientist.
To apply you can visit their website.
IV. The Great Tiger Project
Where: Kanha National Park
Duration: 12 nights
Volunteer with The Great Tiger Project in one of the best locations in the world to witness Bengal tigers. As a part of this project, you will be able to conduct walks and vehicle-based safaris, participate in tiger-conservation activities and community-focused initiatives. You will learn how to identify animal tracks, set up camera traps, help tribal villages minimise their carbon footprint and delve into the region's culture while working with local artists.
For more information and applications you can visit their website.
V. The Madras Crocodile Bank Trust
Where: Chennai
Duration: Short-term program: 2-4 weeks. Long-term program: 5 weeks and over.
The Croc Bank breeds several species of threatened reptiles, including two chelonians listed as critically endangered. It has two permanent field stations to carry out safekeeping of captive animals and several projects that are always ongoing. Their volunteer program is for reptile-enthusiasts 18 years and above and are interested and ready to run a zoo.
Check out the application process here.
Feature Image Source volunteerhq.org