The act of putting pen to paper and jotting down your emotions was the ultimate form of showing someone you cared. But in the era of emails, whatsapp messages, voice calls and everything in between, the intimacy and effort with which we stay in touch with our loved ones have faded away. Most of all, the beauty of words in a notebook that become a tangible proof of your thoughts and ideas have been lost. If not as letter or personal notes, stationery forms a part of our everyday lives, as desk objects that brighten up our day, when our eyes drift away from our work and laptop screens. They have the power to center us and to show us something beyond the virtual.
The founders of the following creative brands have taken it upon themselves to bring back the quickly fading stationery experiences, by designing everything from notebooks and notepads to greeting cards, post cards and calendars that are appealing to their peers.

The Ahmedabad based artist who has a passion for prints and graphic design elements began the brand Ang. Featuring crisp colours, graphic prints and playfulness, the brand features everything from Invitations to Notebooks, notepads, Planners, Desk Accessories, Note Cards, and even Wax Seal Stamps. With their self-proclaimed ladylike designs, if you are someone who likes feminine motifs in your stationery, they are your best bet. In addition to their quirky stationery items, the brand also does personalised invitations as well as logo designing.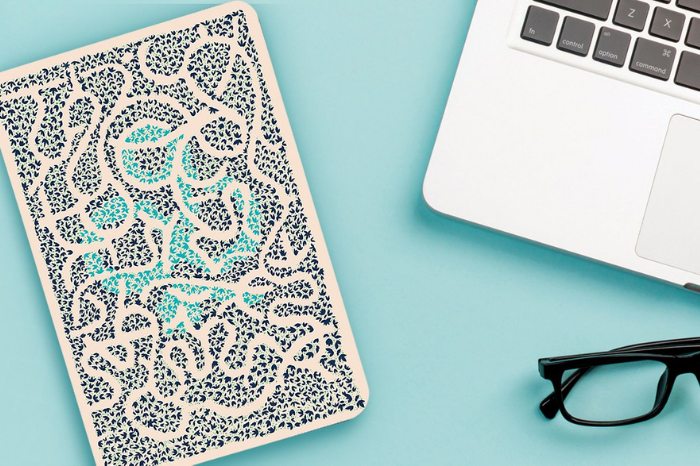 II. Shoonyaakar
Shoonyakar is a stationery brand that features a small but well-designed range of notebooks. With evocative stories behind every design, they come present stories with each of their products. For this Ahmedabad based brand, every product is a way to hold a story from the past, one that was lost among the folds of times and is living through our collective memories.
III. Sky Goodies
With a childlike appeal, that has an innate Indianess, Sky Goodies is a brand that features gifts and DIY pieces, in addition to their stationeries. Focusing on 'The Joy of Making', the brand started it's journey as an etsy shop in 2013. The handmade and DIY aspect of is a defining character of the brand as well as the innately Indian patterns. While many of their pieces are inspired by Truck Art, we here at Homegrown are fans of their Match Box notebooks and Typewriter calendars.
IV. Chapter and Ink
Fervent lovers of the 'putting pen to paper' culture, Chapter and Ink is a dedicated stationery brand. Going beyond just notebooks and journals, the brand offers writing tools such as pens, pencils and refills, as well desk tools like bookmarks, staplers and paperclips, all with a beautiful quality about it. Featuring clean lines, solid colours and geometric patterns, the notebooks are great for all settings. In addition to their main collections, Chapter and Ink X Marvel is a stunning collection of official Marvel stationery line that plays homage to the Avengers series and their varied characters.
So if you are someone who loves their stationery and is looking for something that go beyond the norm, these brands might be just what you had been waiting for.
If you liked this article, we suggest you read:
Curating 17 Lovely Stationery Brands In India To Liven Up Your Work Station
First Look: Origin One, Our New Favourite Stationery Brand From Delhi
9 Indian Artists That Are Using Paper In Creative Ways