Wrapped up in our lives and dreams, we often trap ourselves in bubbles of our own perception. Sometimes life tosses you around and you're left with curling up in a pool of self-pity. Let's face it, the struggle isn't exclusive. While peeping into the trials and tribulations of others doesn't necessarily compensate for our own dark moments, it definitely serves as a source of courage, strength and hope. And Varun Khullar's story does precisely that.
Back in 2014, Varun was just another 22-year-old marketing student trying to squeeze in one last trip with his friends before he stepped into the world of adulting. He left from his hometown in Delhi and embarked on a rather scenic road trip to Manali. Little did he know that his life was about to change – for he met with a horrific accident.
"I don't remember anything after that [accident]. All I recollect is remembering those I love", says Varun. Things didn't even get better immediately. The weather conditions in Manali weren't conducive for an airlift, so he had to be taken back to Delhi by road for immediate medical treatment. After a gruesome 12-hour drive, he finally reached Delhi, where he was operated. While he was grateful to survive and be surrounded by loved ones, his life had changed drastically.
"He [doctor] looked at me and said – 'You'll never walk again'", tells Varun, who was informed by the doctor of his spinal cord injury that had paralyzed him. As one can imagine, he was in overwhelming disbelief. But even then, he didn't lose hope, "I told my mother not to worry for the doctor is no one to tell me that I can't walk again. She hugged me and said 'I believe you'".
What followed was three grim months in partial denial. We all have our ups and downs, but to go through something so severe, life-altering is something most of us can't fathom. However, its stories like Varun's that inspire and set a sparkling example. "I will not say it was easy. It was a difficult time in my life. But I was too stubborn to quit", he says. As he mustered up the faith to take life head on by starting physiotherapy, his primary passion for music rekindled his spirit in bright new ways.
Varun, who always had aspirations of becoming a producer/DJ, went full throttle to pursue his dream. For the next two years, he diligently spent his days self-learning music production and continuing his physiotherapy. "My dream never let me think of anything else going on in my life. I remember not seeing the sunset for almost two years since all I did was learn music. Then when I started regaining balance and sensation I started going out. I learnt how to drive and go places on my own", says Varun.
While Varun was emotionally charged to take on the world and pursue music professionally, little did he know that the he had already been put into a box. "I started reaching out to people who ran DJ Academies, but most of them refused me as I was on a wheelchair", says Varun. In many ways, this doesn't come as a surprise. We often sideline and bracket people who might be 'different' from us. We impose our own perceptions and ideas into a situation we might not even be familiar with. However, Gurgaon's ILM Music Academy were the only one ready to school him and sharpen his craft professionally.
Varun, who primarily explores genres like deep house, techno, hip-hop, is equally a fan of bands like Pink Floyd and Led Zeppelin. But when he took his brand of music to club owners, he got rejected. He was disappointed for months as he was being judged for being on a wheelchair and not for his craft. "I knew it would be tough to make people understand that I'm no different than any other DJ. I didn't want to get work simply because I'm in a wheelchair either. I wanted them to listen to my music and judge or criticize me on that."
Finally, Keshav Suri, owner of the Lalit Group of Hotels, made Varun, aka, DJ Aamish, the resident DJ of Delhi's Kitty Su. He has successfully opened for festivals such as Timeout 72 and BudX. And he's only getting started.
"You will always have 100 reasons not to do something. But if you have even one reason to do it, you should do it anyway." As inspiring as Varun's story is, it does beg for a larger question of inclusivity. We all have had moments where we have judged people with a certain disability, often assuming their shortcomings. We prefer leading with sympathy rather than empathy. "If you ever see someone with a disability, don't judge them. Never assume they are incapable of doing things. I've met people with much more talent and emotional intelligence." And this definitely translates into our larger social set-up. For instance, some many of our country's public and private spaces are not entirely inclusive. Places such as restaurants and buses rarely have wheelchair accessibilities. Varun, who drives his own car, is a shining example, that people like him are far more capable than the society gives them credit for. And he wants to use his story to inspire everyone, "People's reaction often gives me power. Let them say what they want. I'm going to write my story on my own.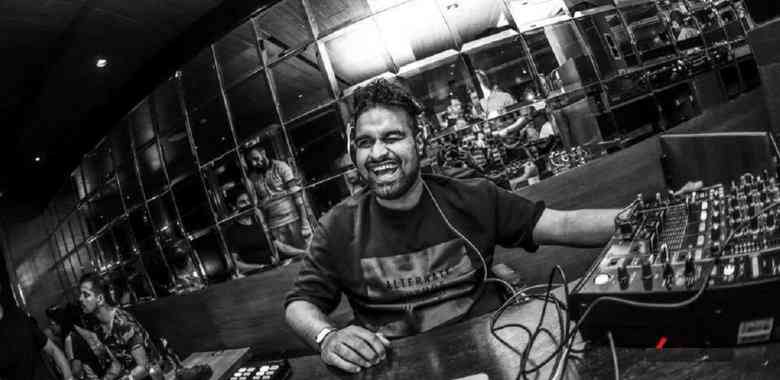 If you enjoyed this article, we suggest you read:
Inclov Brings To India An Inclusive Nightlife Experience For The Differently Abled
World's First Differently-Abled IT Park To Open In Hyderabad

Covelong Point Surf Festival To Feature Some of The World's Best Surf, Yoga and Music Personalities