Trudging along the lines of fashion, Asenla Jamir's 'Nao Mei - Land Of Warriors' has gravely captured the authentic heritage of the inhabitants of Nagaland. Regardfully tailoring and carving in details of the Konyak and Chakhesang tribe. Carefully assimilating all of these nuances the 'Land Of Warriors' appraises and makes room for a tryst with modern fashion and tradition. With an eye for detail, every weave has been interlaced by bursts of existing Naga tradition. Asenla's project has crafted and imbibed traditional accessories and garments.
The project's first stages of inception called for an intimate probe into the history, culture, lifestyle and clothing in such vigour so as to incapsulate the detail. Fashion never seizes to look over such implicit details. These designs and their congruous patterns, exude the ethos of the Naga tribes. Illustrating how trends blossom.
Tell us about your project.
It is a NIFT graduation project that I worked on in 2017. The reason behind taking this as my project was to promote Nagaland, its culture, lifestyle and history. Born and raised in Assam, due to my parents's posting, I never really got a thorough understanding and experience about the state I belonged to. Hence, I felt it was the perfect time for me to learn, experience and promote Nagaland and its beautiful story. I researched on specifically two Naga tribes, Konyak and Chakesang. Travelled to all the main villages of the tribes and collected one on one information. And summed it up in a Coffee Table Book and a fashion story. The Fashion story is about experimenting current fashion and trends with both the tribes traditional accessories and garments.
'HG loves' the burst and the vivacious display of the colours that characterise the tenacious culture of the Naga tribes.
What are some of your biggest inspirations over the years of your artistic career?
Life.That's my biggest inspiration. Anything and everything inspires me. I appreciate a lot of creators and their work but never do I get inspired as such. I treat my mind as a blank slate and scribble down whatever I see, there are so many things around us to get inspired from other than getting inspired by ideas which has already been used.
Describe your creative process and the purpose with which you create.
Well, as soon as I get a project or create one, I research about the theme and subject a little. After that I will get myself out on the streets and walk, sometimes i sit at a coffee house and scribble down anything inspiring that i see around me. It's all about the process, working on ideas from scratch brings out more originality.
What is the first piece of art/photograph/film/music that impacted you deeply?
Photographs by Nadia Sarwar, it blew my 15 year old mind, i think that's when my entire process began.
If you could propose and lead a project with the Indian Government, what would it be?
Animal Cruelty, India is least bother about it. And it's high time there should be some major steps taken towards it.
Which is your favourite piece of work of your own & why?
I think I would say, this project. This was one of my first styling work and as its inspired from the land I belong, it is closer to my heart.
A project you wish you were a part of?
Anything that Nadia Sarwar creates, I always wish to be a part of it.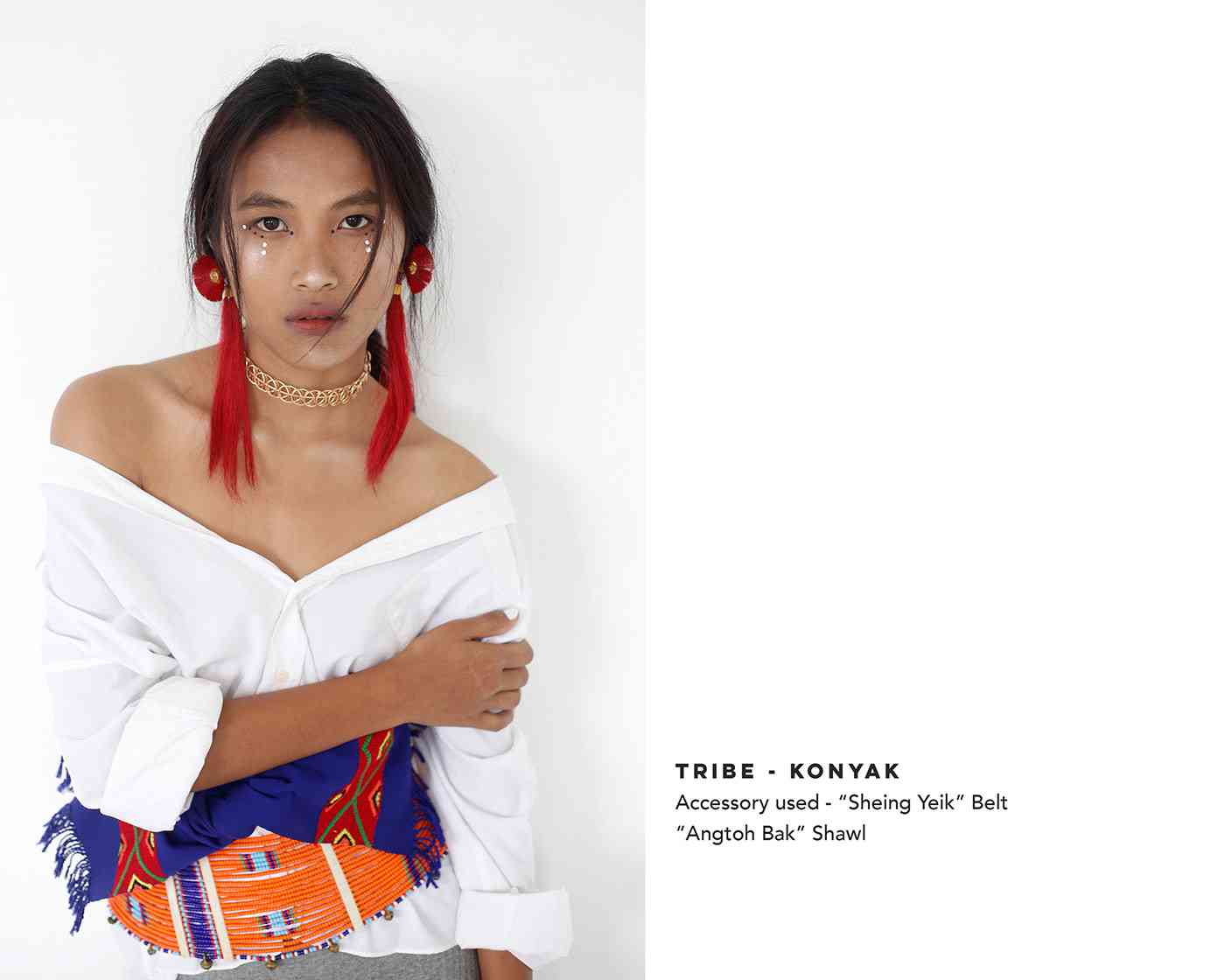 On a personal note -
One track you're currently listening to?
The Want You Around - Snoh Aalegra.
A project you wish you were a part of?
Anything that Nadia Sarwar creates, I always wish to be a part of it.
Your favourite midnight munchies?
Wasabi Nuts.
Your greatest vice?
Chocolates.
If you liked work Asenla's work, check out her Instagram here.
If you liked this article, we suggest you read:
Gundi Is A Streetwear Label and Art Project That Represents Assertive South Asian Women
The Beauty of Tamil Culture Is Poignantly Captured in The Fashion Photo Series 'Mylapore'
'The Male Gaze' – A Fashion Photo-Series That Makes Us Rethink Traditional Masculinity