Photographers are often faced with challenges that are unique to their territory. While space and location is one such parameter, with the current lockdown creators are setting up mobile studios in their living rooms or basements to ensure that work is not halted. Photographers everywhere are coming up with newer, more convenient methods to hone their craft. Remote photography is a concept where photographers do a photoshoot from a smart device over a WiFi connection. While taking screenshots over a video call sounds simplistic and a dated concept, these photographers are lending their refined skills to create stunning visuals that make their art worthwhile.
Gorkey Patwal, 26, a Delhi-based photographer was on the lookout for newer methods of photography when he came across the FaceTime photo shoot trend. His recent project featuring Mandana Karimi, Saba Sultan Aazad and Fatima Sana Sheikh is a work of art and paves the way towards a post-pandemic future of fashion photography. In an interview with Homegrown, he talks about his creative workflow during the lockdown and why the quarantine has only managed to further his passion for photography.
Tell us about your project
For me, photography is not just about the camera, it's more about people and how they are in reality. So when this pandemic broke out, it became impossible for me to explore this aspect. On a quest to find a new way to explore my passion, I stumbled upon the idea of shooting portraits through FaceTime.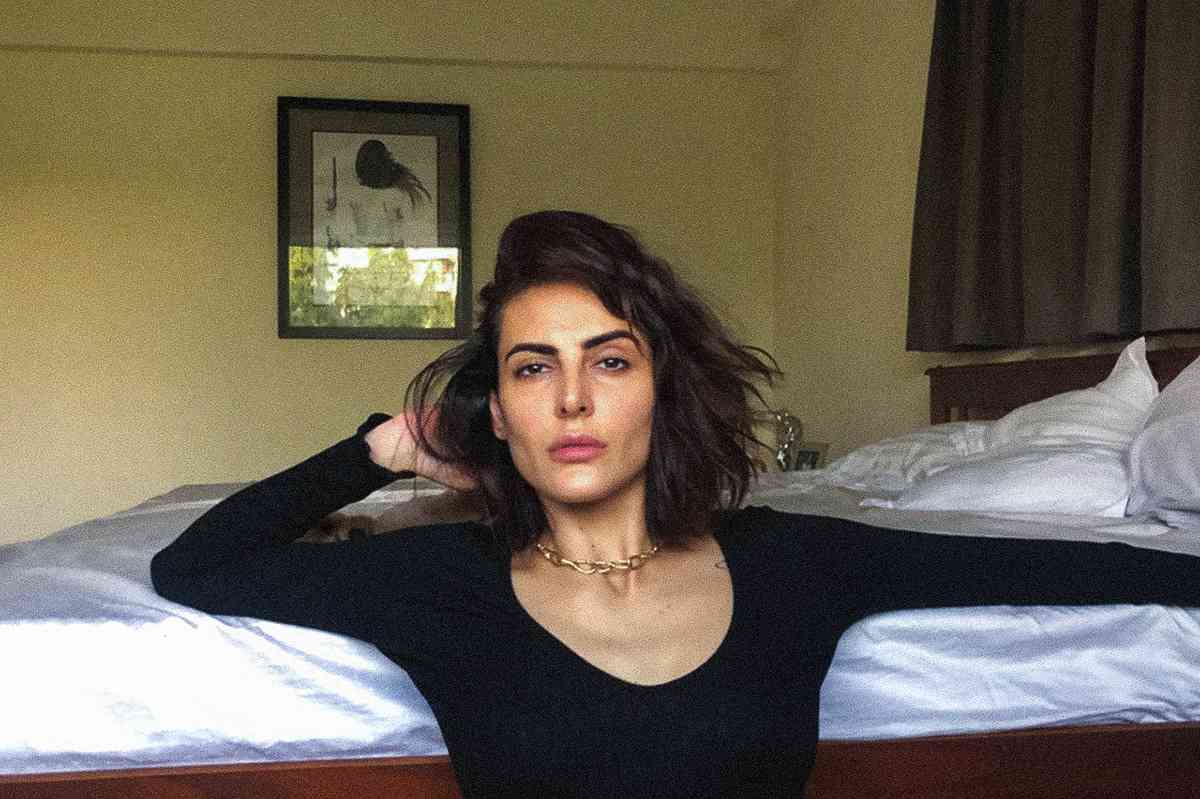 What inspires you to create your art?
My biggest inspiration is all the interesting people I've met and their beautiful stories that I hope to tell the world through various formats.
How have you been navigating the quarantine?
Quarantine has turned out to be the best thing for me. Earlier I would have no time to work on my personal projects due to professional commitments. But suddenly I have an abundance of time to work on the things that matter to me and this is nothing but a blessing in disguise.
Has your work or style of work or even the way you work gone through a shift post-Coronavirus?
My work of style has remained the same. The only thing that has changed is my routine and time management. I plan my next 10 days by booking appointments and setting meetings so that I have something to do each day and I find myself having less time wasted with each passing day.
Have you considered that this could be the beginning of a 'new normal'? What all do you plan to do when the lockdown situation is over?
I think I will go back to work and do more of what I like doing. I may even start trying new things, things I was scared to try earlier, now that I have the motivation to do so.
Are there any Indian contemporaries of yours whose work you admire?
I love the work done by Hariom Verma (@lazyom), a visual artist.
Which is your favourite piece of work of your own & why?
I think until now I haven't created something that could be called my favourite. I am yet to do something worthy of this feeling.
Get To Know Him
One track you're currently listening to?
Your favourite midnight munchies?
Has to be Oreos!
Your greatest vice?
Might sound like a lie, but it's running
If you like his work, make sure to follow Gorkey on Instagram and Behance.
If you enjoyed reading this, we suggest you read
3 Indian Photojournalists Win Pulitzer Prize For Capturing Kashmir During Lockdown
Indian Photographer Shoots Portraits Via Video Call With Muses From Across The Globe
Indian Artist Talks About Mental Health Using Trash In A Powerful Photo Series