'Like a Girl' is a phrase that you might have heard a lot of times in your life. For a girl, it implies a way of being, including a particular set of habits, ways of dressing and tendencies which are deemed to be 'girly' or 'feminine'. It encapsulates a set code of conduct which imposes upon women the tenets and heteronormative norms of a patriarchal society. Often used as a touchstone for femininity, proverbs like 'Sit like a girl', ' Don't wear make-up like a girl', 'Don't cry like a girl' etc. carry the undertone of a society which operates in binaries and privileges a kind of masculinity which is bereft of the human emotions of kindness, sympathy, affection or love. The proverbs are pretty suggestive and uphold the patriarchal belief that being a girl somehow involves being weak and worthless.
Kuhu Srivastava, founding editor of The Feminist Times, in their her new campaign, 'Like a Girl', dives deep into this derogatory discourse on female subjugation to find out how these stereotypical notions about femininity are formed. In effect, the campaign subverts the idea of the 'ideal woman' that patriarchy has created. It paves a path for her to finally embrace herself and be loved and respected she who she is instead of being forced to adhere to society's norms of how and who she should be.
Here's The Feminist Time's campaign and a short Q/A session with Kuhu Srivastava:
I. Something that inspires you?
Any person or any idea that compels me to question societal norms and conventions.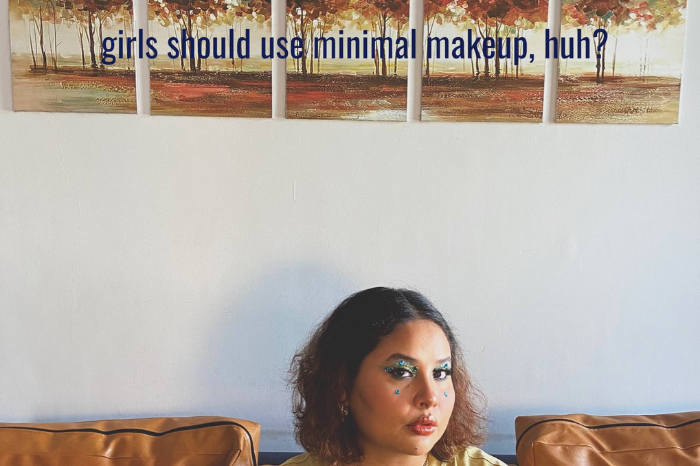 II. How do you execute a creative idea ?
Once we get an idea we want to bring to fruition, we conduct research on it, cull out all the information we need, and then contact people we need on the project. Then we try to align them with our goals and visions, before planning and executing the entire campaign.
III. Who are the Indian contemporaries of yours whose work you admire?
I admire Nidhi Suresh, Ravish Kumar, Rega Jha, Homegrown Voices
IV. Any piece of art that touched you deeply?
The Indian TV series, Pataal Lok, which I watched a while back left me marvelling at art's ability to make people come to a realisation about the kind of society they live in. In fact, it is one of the reasons why I also had faith in the photo series we made. I knew people would get what we were trying to say.
V. If given a chance, how would you want the Indian government to deal with media and journalists?
I'd personally want to initiate something that ensures due respect and safety of journalists in our country, thereby creating an atmosphere conducive to the development of ad-free, independent journalism.
VI. Which is your favourite piece of work of your own & why?
Apart from this 'Like a Girl' photo series, I'm quite fond of a piece I wrote for Homegrown, titled 'Who Killed India's Democracy' . I think both these works talk about the ideal of democracy, one's personal freedom and how we shouldn't allow either to be suppressed anymore.
VII. A project you wish you were a part of and why?
I wish I could write or assist with the script of Pataal Lok.
Check out The Feminist Times here.
If you enjoyed reading this article, we suggest you also read:
'Girls Should Be Everything': My Story Of Coming Home To My Body
'Get Lost, Auntie' – Ten Single Indian Women In Their 30s Share Their Stories
8 Indian Stories That Offer Refreshing Female Perspectives We Need