[About the KYTA diaries: Set against the gorgeous backdrop of Kalga Valley, Himachal Pradesh, The Karma Yatri Travel & Art Residency is a 1-month-long experimental, collaborative residency programme. 10 artists X 1 month = 1 result.
Two of these pre-selected, artistic nomads will be corresponding with Homegrown about the experience, connecting our readers to an otherwise disconnected world. In this first edition, Sanaya Ardeshir (Sound Artist) & Sachin S Pillai (Visual Artist) attempt to set the tone of their first day there only to reveal the story of a truly enlightening festival that will be transforming Goa later this year. Scroll on for the full story. Added bonus? Sachin S. Pillai's exemplary visual accompaniments that are bound to make you wish you were right there with them.]
"Kalga isn't even on the map"- I was told as we were trying to catch our breath twenty five minutes into a thigh-burning climb up muddy trails. Soaked in sputtering rain, our hands trembled as we gripped our hefty pieces of luggage in the hopes that the choicest stone that bore our weight would prove loyal. The bag to person ratio averaged at 4:1, with artists from all across the globe coming together for a collaborative endeavor of a mysterious kind. One that was structured only around the landscape of the Parvati range - lush pine seated humbly below snow capped giants.
Kalga is home for the next month for 10 artists - chosen from a distinct and interconnected set of backgrounds in terms of context, area of expertise, interest and intention - both individualistically and professionally speaking.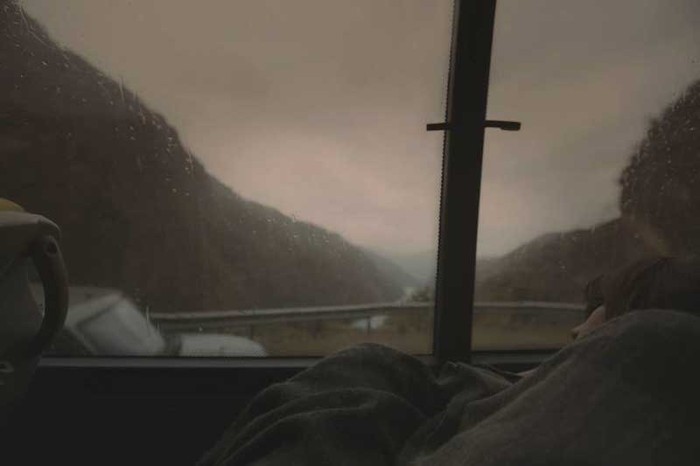 To set the tone of the festival (as I'm aptly calling it) was Jaya Ramchandani - visiting artist scientist, and philosopher. Her background includes having worked for an academic publishing company, being part of a startup called Crimson Interactive, and a study of Astronomy with its underlying concepts of Astrophysics at Lieden, Holland.
I. The Story Of Light
According to Jaya, it was around the time of a life crisis of sorts that she began to think deeply about the ideas that she had interpreted from the study of Quantum Mechanics and Astronomy with deep seated theological beliefs across cultures. She began to realize how at the core, most belief systems stem from more or less the same needs among social setups and individuals.
So in 2009, just before returning to India, she setup 'Sirius Interactive' as her cash cow (dealing with language solutions for various firms) and returned to Mumbai, soon to go on to Goa. It was here that she interacted with her friends among whom was our curator for KYTA, Shazeb Sheikh. Herein they began to conceptualise installations forming what could be called a casual think tank. This was where the name 'The Story Of light' was conceptualized.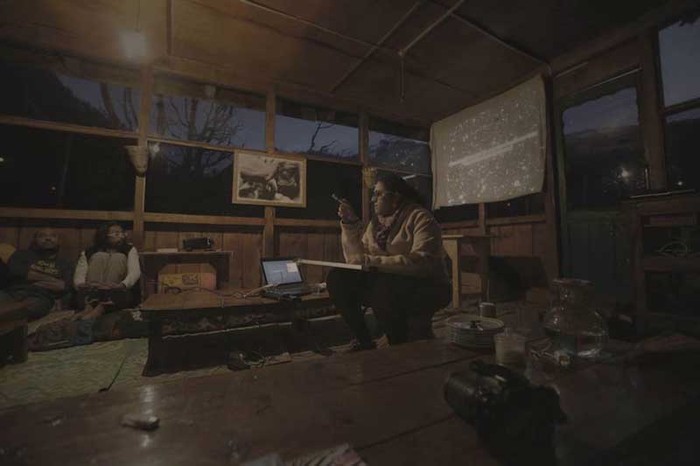 Around 2013 they did a series of activities with children pertaining to light. This exercise involved them identifying whether they perceived colour through what was in the object, what the eye saw, or how the light manipulated it along with creating mini rainbows in a classroom environment. The idea was to encourage and inculcate an inquire-based learning process.
For the year 2014, Jaya is planning 'The Story of Light Festival' in Goa to involve more of the general public to actively engage thoughts and discussions on Quantum Theory, the nature of light, frequencies across an electromagnetic spectrum some which we perceive and some which we do not and perhaps others that we do not know exist.
She engaged with the residents in a macro, micro, intellectual, spiritual and metaphysical level as she inaugurated discussions on quantum entanglement, the vastness of the universe, and several theories centered around her festival, through group discussions and an interactive presentation.
This is where we learned about her festival:
#TheStoryofLight Festival explores the intersection of science, philosophy and culture through art and design. It is to be held in Socorro, North Goa, India.
II. Super Cali Fragilistic Expialidocious
A note from the creators:
"We are a group of scientists, philosophers, and artists who believe that astrophysics and quantum mechanics have universal messages about life and reality that often get lost in equations and theories but should be understood by everyone. We believe these messages are magical and intersect with philosophy and spirituality and can change the way we think about our lives and the universe around us. A theme we saw recurring in science, spirituality and philosophy was light.
The Story of Light Festival is a celebration of these intersections and brings together cross-disciplinary artists, scientists, and philosophers who will collaborate to translate the magic of astrophysics and our universe into stories about light.
The festival explores light across four broad themes—Life and Culture, Seeing and Perceiving, Technology, and The Natural Universe—which perhaps only begin to cover the breadth of light.
The Story of Light Festival is a partner project of the International Year of Light: 2015 [link to IYL website], as declared by the UN. It is a not for profit initiative. And the festival is free to participate."
Find links to the festival below. And if you're a fan of cosmic, intergalactic, light based, interconnected, mind-over-matter spirituality leading to telepathic communication of quantum teleportation..you just might want to check it out.
Learn more about the project here:
Concept note
Facebook Link

Words: Sachin Pillai + Sanaya Ardeshir Image Credit: Sachin S. Pillai