Not so long ago, we'd
deconstructed Monisha Ajgaonkar's Photo Diary
—a webbed nexus of freelance photographers who come together to deliver quality photography for every occasion, be it weddings, corporate functions, fashion portfolios or just about anything else that might need a lensman for commercial purposes.
More recently however, we became intrigued with her personal portfolio, far more reminiscent of the spunky, forward-thinking attitude her personality emanates from. A few weeks ago, she took off on a spontaneous personal shoot with a team made up of friends to aamby valley where they decided to create 'Her.'
This thematic shoot was intended to reveal various subliminal moods of the model (Trivedi) even dwell in her thought. This was the reason for the subdued expressions and body language that ensued. The fashion aspect, however, was far from ignored. In order to juxtapose the mood of the shoot, the eclectic team chose to go for a fantastic boldness. Allowing the distinct styles and stark spaces to do the talking, the result was a fierce, funky, luminescent yet pensive Pia.
Homegrown caught up with Ajgaonkar to ask her a series of quick questions in an effort gain some insight into 'her' world as well as release a first look of the shoot right here on home turf:
I. HG: Contextualize the essence of your shoot 'Her' in one line. MA:
'Her' is a funky out-bound projection of thought.
II. HG: If the shoot had a soundtrack, what would it be?MA:
The XX - Crystalised
III. HG: One image from this series that gets under your skin and why?MA:
The 2nd image is my favourite. The light covering her face adds to the mystery and ambiguity.
IV. HG: 3 words that describe your personal style of photography.MA:
Edgy, Fun, narrative.
V. HG: If you could put Pia Trivedi in a box of any shape, what shape would you choose?MA:
I would choose to put Pia in a triangle. I think she's a perfect fit for that. And for myself I would choose as a circle.
VI. HG: Geometry is....MA:
I hate Maths but it's a bloody good formula in fashion.
VII. HG: If you could shoot anyone else in the world next to shoot for your personal portfolio, who would you choose?MA:
I'd choose Shveta Salve for my next shoot. In fact, i'm in talks with her already.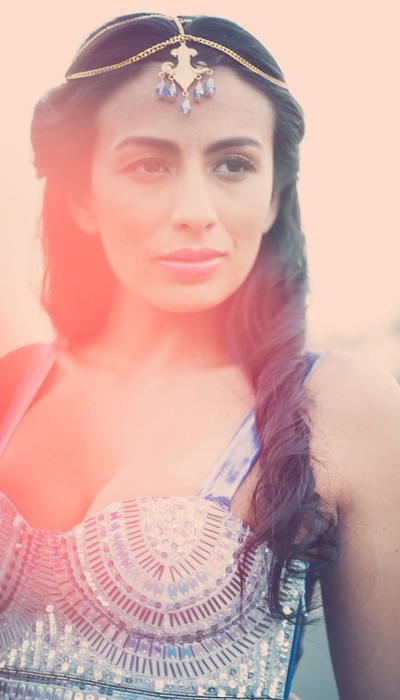 About the team:Photographer - Monisha AjgaonkarDesigner- Simone KhambattaMake-up - Ridhima SharmaModel- Pia Trivedi Learn more about

'The Photo Diary.'