Chai and chaiwallahs have created an indelible impact in the cultural fabric of the country, the mainstay of which inspired Fulbright-Nehru Fellows Zach Marks and Resham Gellatly's project 'Chaiwallahs of India.' Of the firm belief that tea is 'an integral part of the rhythm of life, from the deserts of Rajasthan to the seaside megacity of Mumbai to the call centres and factories driving India's economic rise,' their website documents their travels across 18 states, as they collected countless stories and drank impressive amounts of chai along the way.
Marks and Gellatly succeeded, over the course of eight months, not only in documenting Indian tea culture in all its diversity across the country, but also digging deeper into the lives of these tea vendors, who have become such an integral motif in the lives of most Indians. Their quest to 'depict a culture that epitomises India's diversity and unity' is portrayed through riveting blogposts, regaling us with lovely, very human stories of the lives of the chaiwallahs from various parts of the country, as well as a photo project by Gellatly called 'Ek Shabd'. Over 500 people over 18 states have been photographed, holding up placards with the one word that they instinctively associate with tea. The result, as you look as the photographs side-by-side, is a sprawling and fascinating array of people, scripts and words.
In a touching last blog post that she called 'the final song of the first act' of the project, Gellatly revisited the chaiwallah in New Delhi outside the school where she used to teach; the man who was the initial inspiration behind the project, serving delicious egg sandwiches and 'the sweetest cup' of milky street chai.
Gellatly and Marks are currently working on a book that collates the extent of their Indian chai culture experience, over the course of the project.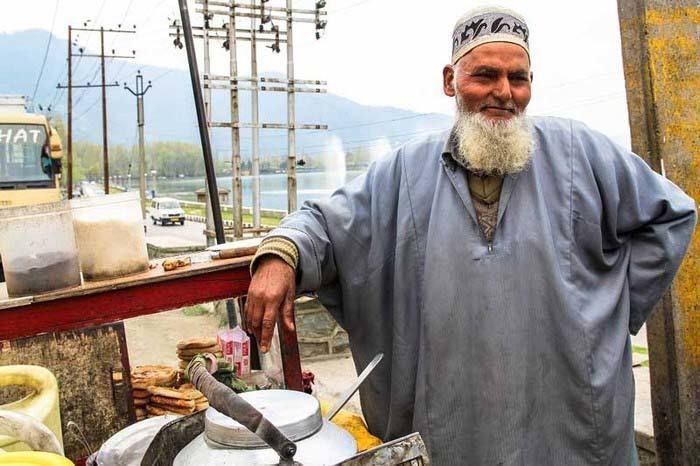 You can visit the Chaiwallahs Of India blog, here.
If you enjoyed this piece, you may also like:
When A 1938 British Ad Thought Tea Could Cure Indian Alcoholism
Mumbai's Best Artisanal Teas Can Be Found At These 7 Cafes


Explore Nagaland's Tribal History At This Plantation Homestay