According to a 2016 report by People for the Ethical Treatment of Animals (PETA), over 250 cosmetics brands — including Avon, Neutrogena, Guerlain, L'Occitane, MAC Cosmetics, Vidal Sassoon and Mary Kay — still test their products on animals, affecting what the Royal Society for the Prevention of Cruelty to Animals (RSPCA) estimates to be over 27,000 animals each year. In the age of the internet, the gruesome torture these creatures undergo has been revealed to the consumer world time and again through every kind of media available. From toxic chemicals being poured into their eyes, starvation, forced feeding, dermal exposure-nothing is too cruel to be implemented on animals for the greater cause of beauty. Rising above this inhumanity many nations around the world including the European Union, the world's largest cosmetics and personal care market, have moved towards an animal cruelty-free cosmetic future.
Back home, in 2013 India banned the import of animal-tested beauty products, both on its soil and imported goods, becoming the first cruelty-free cosmetics' zone in South Asia. Though the products of many brands that don't full fill the norms of the ban are still easily available there has been a rise of local labels that are keen on a more ethical journey for the business of beauty. We decided to curate a list of nine of our favourite trustworthy local cosmetics as well as bath and body care brands whose products don't compromise on quality or kindness. All of them are certified for being cruelty-free while many of them are even vegan; not using even animal by-products like milk and beeswax in their goods.
The ones that had our attention also steer away from synthetic materials that are corrosive for consumer health and instead replace them with natural organic ingredients that can also prove to be therapeutic for the consumer. With biodegradable yet beautiful packaging their handcrafted goods are here to pave the way for an eco-friendly beauty future. If a humanitarian and conscious way of living is your new year resolution (we hope it is) scroll down and get shopping!
I. Ruby's Organic
India's first organic makeup brand, they are also 100% vegetarian. Their ingredients like almond and jojoba oil, glycerin, shea, cocoa butter and kaolin clay are not only naturally sourced but also act as healing properties for the skin. Their oil-based lipsticks seem to be a hot seller especially their apricot flavour lipstick for those who like dark hues! Though we also love their loose bronzer powder dust that is sure to illuminate your cheekbones!
They ship across India. To know more and order their products click here.
Cost: INR 850 - 1200.
II. Nature's Co
Nature's Co is PETA approved animal cruelty-free brand with a strict adherence to the 'all natural' way. Their body and bath products exclude any form of animal-derived ingredients like milk, honey, beeswax and lanolin which are essential for other skin care products. Still, their products are designed keeping age-old natural remedies for healthy skin in mind. For packaging, they use only materials such as glass, PP and PETG which are recyclable or biodegradable and hence, totally environment-friendly. We would recommend their mango and peppermint body washes that look particularly luscious!
To know more and order their products click here.
Cost: INR 800 onwards.
III. Kama Ayurveda
Kama Ayurveda focuses on quality, aesthetics and purity. Their products which are natural and animal cruelty-free are looked over by their partner; Arya Vaidya Pharmacy (AVP) in Coimbatore an original and respected Ayurvedic institution. They also have an online store that delivers internationally. They have a cult following globally among discerning beauty buyers looking for safe, gentle and efficient beauty treatments that are rooted in the ancient science of Ayurveda. Some of their unique skin, body and bath products, available for both men and women, include special remedies for muscle toning and relieve prenatal pain for expectant mothers.
They ship across India and internationally. To know more and order their products click here.
Cost: INR 500 onwards.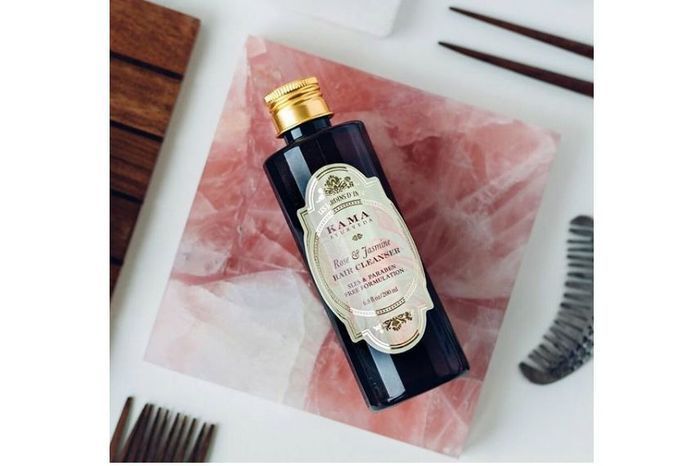 IV. Rustic Art
Apart from being PETA approved animal cruelty-free this brand is truly ethical for it has a strict "no child labour" and "no machinery" policy. All their bath and body goods only support skilled and unskilled labour. We particularly love their gentle handmade soaps which are great for you and even your pets!
To know more and order their products click here.
Cost: INR 300 onwards.
V. Bon Organics
They have PETA's bunny logo on all their products; an internationally recognised symbol for animal cruelty-free products. They have a wide range of bath and body care creations along with aloe vera gels, all of which have the USDA Organic seal that indicates that it has been verified for using at least 95% certified organic ingredients. We are leaning towards their soaps that smell of earthy goodness with flavours like Bamboo Charcoal, Coconut Butter and Tea Tree. If you are looking particularly for makeup they have a smokey black eyeshadow that promises not to clog your pores and can also be used as an eyebrow filler and eyeliner!
They ship across India. To know more and order your products click here.
Cost: INR 500.
VI. Dear Earth
A vociferously vegan PETA certified brand they produce a number of organic health, skin and hair care products. They have a limited range of soaps, hair oils, shampoos and face washes but with Bamboo Charcoal, Tea Tree and Wild Mint being their favourite ingredients we are sure a therapeutic experience awaits.
You can buy their products on Snapdeal, Naturally Yours, Flipkart and Nykaa, to name a few sites.
Cost: INR 400 onwards.
VII. Soul Tree
All their products use authentic Ayurvedic recipes and honestly-sourced natural, organic ingredients which are one of the important principles of the ancient Indian discipline. They are the only brand in India to be certified by the reputed European Certification Agency BDIH of Germany, that requires the brand to never have tested its products on animals. So you can be assured that they are ethical in every way. For the conscious consumers, they list every material used in their products and steer away from anything synthetic. We love their eclectic range of Kajals that have pop colours from Fern Green to Copper Tinted.
They ship across India as well as the US and the UK. To know more and order their products click here.
Cost: INR 350-550.
VIII. Just Herbs
This is an ECOCERT certified brand which means that all its products are completely organic and they are PETA certified animal cruelty free. Though what is unique about this luxurious Ayurvedic brand is that it is part skin-care and part make-up. They strive to break the assumption that for beauty harmful chemicals must be used so they design their products to target specific skin concerns. We are particularly tempted to order their Herb Enriched Skin Tint that promises to blend in easily with all skin types and provide protection from harsh sun-rays.
They ship across India. To know more and to order their products click here.
Cost: INR 1000-2,500.
IX. SOUL FLOWER
A 100% PETA approved vegan brand they have mastered the craft of producing all-natural essential, cold pressed carrier and massage oils which also provide relaxing aromatherapy. They have gone ahead and incorporated these fragrances into a range of handmade soaps and body lotions. Their commitment to healthy and ethical living is what they consider defines the ethos of their brand.
To know more and to order their products click here.
Cost: INR 250 onwards.
If you enjoyed reading this article we suggest you read:
4 Indian Vegan Leather Brands For A Cruelty-Free Wardrobe
Freedom Fabric: 8 Contemporary Indian Labels That Hero Khadi Beautifully
17 Conscientious Indian Fashion Houses With Strong Identities We're Loving