There are many moments in life that are hard to succinctly describe in retrospect. Where words seem to fail us, photography becomes a powerful medium to capture our emotions. "A picture is worth a thousand words" is an age-old idiom that at times we scoff at as a cliche but then realise that it will probably always hold true.
This past year has seen its host of landmark moments for the country, many that have been immortalised by photojournalists and others are still hard to talk about. Photographs here become more than mementoes. They're compelling documents of our histories and experiences that have shaped us as a society in ways that many of us probably don't even realise.
Today we look back at some of the most powerful photographs of 2018, ranging from ones that document the celebrations across the country following the decriminalisation of Section 377.
I. Aftermath of the Kerala floods
"Never before had the State witnessed a calamity of this scale," stated CM Pinarayi Vijayan regarding the devastating floods that hit the state. With a death toll of over 440 people, lakhs of people displaced and tremendous destruction, the people across the nation rallied behind the people of Kerala to provide relief and support in whatever way they can.
II. Decriminalisation of homosexuality
September 6, 2018 will be etched in Indian history as the day when love triumphed. At 11:30 am, the Supreme Court issued its verdict on Section 377 of the Indian Penal Code (IPC) subsequently decriminalising homosexuality and gay sex. This verdict is groundbreaking for all those who have lived with concealed identities all their lives and a massive step forward towards redefining the meaning of democracy for India.
III. Women attempting entry into the Sabarimala Temple shrine
Following the Supreme Court's order that allowed women of menstruating age entry into the Sabarimala temple shrine – which they were previously barred from – protests have raged by men and women alike against the order with thousands barricading the temple's entrance despite a large presence of policemen. Women activists, journalists and devotees have often attempted entry in full riot gear fearing protestors along with police escorts – none have successfully entered so far.
IV. Farmers protest in New Delhi
The Kisan Kranti Yatra which began from Tikait Ghat in Haridwar on September 23 was joined by farmers from various parts of Uttar Pradesh. Protesting farmers ended their march at Kisan Ghat after the police, which had stopped them on the city border, allowed their entry following a day-long agitation which saw the security forces using water cannons and tear gas shells to disperse the gathered crowd.
V. ISRO's 100th satellite launch
The Polar Satellite Launch Vehicle or PSLV launched in January 2018 carrying 31 satellites from countries including India and six others. Cartosat 2 – a surveillance satellite that was part of India's 100th satellite successfully took flight marking a momentous day for the country.
VI. Baiju Patil wining shot for the Sanctuary Wildlife Photography Awards
A sprinting blackbuck fawn escapes the sharp talons of a Steppe Eagle in Baiju Patil's award-winning photograph. Sanctuary puts it best, stating, "The contrast between the colossal wingspan and grasping talons of the raptor and the fragile little fleeing antelope immediately claim the viewer's attention. But this image is just as illustrative of India's stunning but neglected grassland habitats that myriad species depend upon. Raw, dynamic… and yes dusty. Examine this picture long enough and you'll feel the grit in your teeth and the desert heat."
VII. India's first all-women SWAT team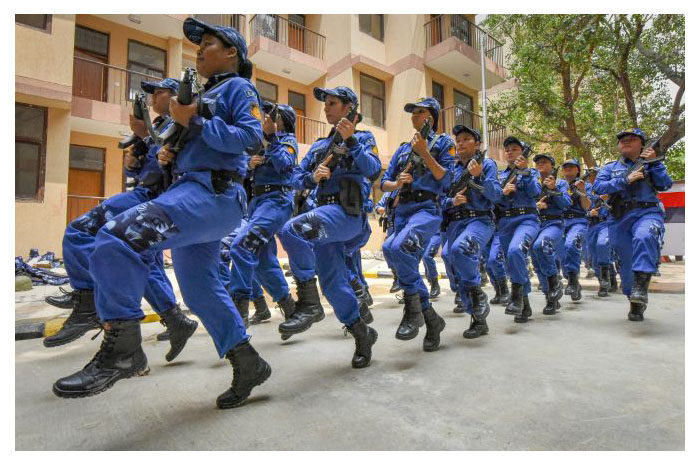 Equipped with AK-47 rifles, MP5 machine guns and Glock 17/26 pistols, 36 women commandos of the Delhi Police's Special Weapons And Tactics unit were formally inducted and celebrated as India's first all-women team.
VIII. Press conference held by 4 senior judges of the Supreme Court
"Unless this institution is preserved, democracy will not survive in this country," Justice Chelameswar said at the press conference, which they themselves described as an unusual and momentous occurrence. For senior judges gathered the press. They listed a number of problems and revolted against the Chief Justice, stating that not all was well with the nations highest court and that these problems would destroy the Indian democracy.
IX. Kathua rape case
The abduction, rape, and murder of an 8-year-old girl shook the nation to its very core this year with cries for justice and protests broke out across the nation. The image of this child will forever be burned in our memories for it makes us face the ugly realities of violence against women and children, power plays and patriarchy that run deep in this country.
X. Danish Siddiqui & Adnan Abidi's Pulitzer Prize-winning coverage of the Rohingya crisis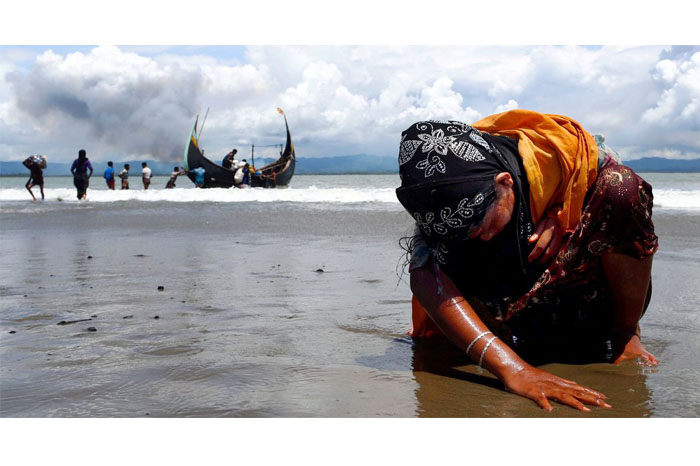 Danish Siddiqui and Adnan Abidi were part of the Reuters team of seven that won the 2018 Pulitzer Prize for feature photography for their work documenting the violence faced by the Rohingya community and their mass exodus.
Feature Image credit: Kashmir Observer (L) and India Today (R)
If you enjoyed this article, we suggest you read:
6 Photographers That Capture The Indian Queer Community Beautifully
5 Indian Photographers Who Explored Male Sexuality & Tenderness This Year
The Indian-Kenyan Photojournalist Who Captured Africa's Independence Movements