If you're based out of Mumbai, there's a good chance that you've tasted its brand of chaos and turmoil in some way. From the hustle-bustle of the crowded gullies to the utter pandemonium at the local railways – controlled frenzy is very much a part of the city's DNA. And one such vital element of Mumbai's identity is its traffic.
From the arrogant drivers speeding through the narrow gaps of a busy street, to random street brawls that combust over a petty argument, Mumbai's traffic is definitely a beast of its own. However, surviving it is a game and one needs to hone a rather special bunch of skills to do so. In a series of vibrant illustrations, artist Manasi Patnakar makes a rather witty PSA by chronicling the various ways one can survive Mumbai's traffic. With rather sarcastic insights on traffic rules and road discipline, the zine remarks on the lawless nature of Mumbai's traffic. Check it out below!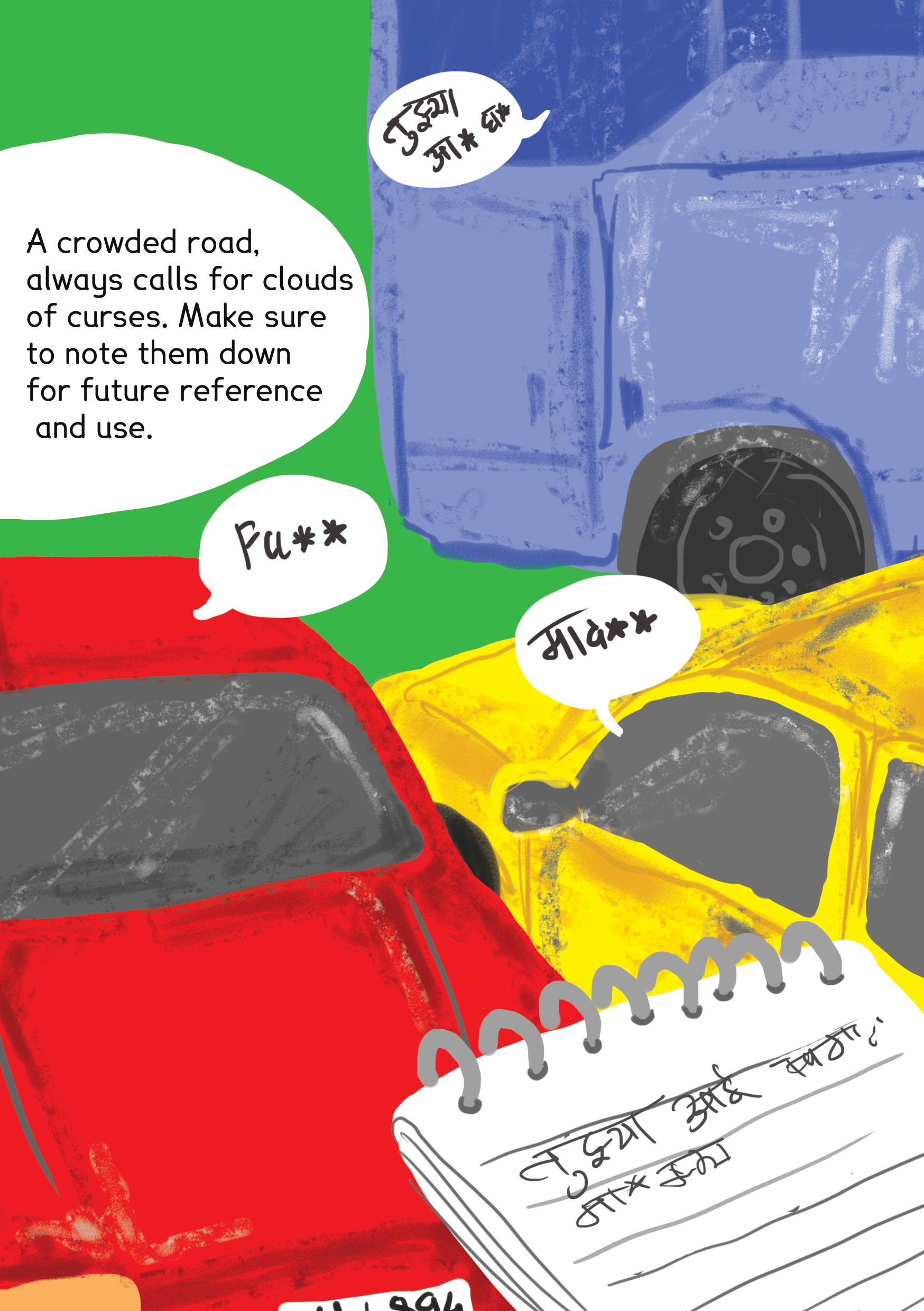 If you liked Manasi's work, check her out on Instagram.
If you enjoyed this article, we suggest you read:
This Indian Zine Is Giving An Anonymous Platform For Sharing Your Controversial Opinions
Gaysi's Illustrated Zine Of Queer Mythologies Deserves To Be Treasured
Let This Illustrated Zine Be Your Guide To Living A Zero Waste Life