Where do you do your best work from? Is it from a sturdy dining table, an assigned desk for office work, your living room sofa or comfortably perched up on your bed? Work from home has become the new normal and more often than not, we find ourselves floating about from one corner of the house to the other to find the right work spot. It goes without saying that workspaces are extremely crucial to how efficient and productive we feel. Having a dedicated workspace, if one has the luxury to do so, can also be important to at least create a mental work-home divide and have the chance to reposition and peel ourselves away from work when we need a break. Having said that, what's a better way to define the perfect workspace than designating and sprucing it up with some nifty furniture?
Where to look for cool furniture especially designed for work from home, you ask?
Well, we did the hard work so that you don't have to, and here's an especially curated list of homegrown furniture brands that will elevate, assist, and rejuvenate your overall work from home experience:
Studio Wood has a marvellous array of budget-friendly furniture. Their newest capsule is affordably-priced and has a unique range of laminated board-top desks. From pale oak, grey, and teak lamination to black and grey metal finishing, these stellar pieces of furniture are an absolute neccesity to transform your work from home woes to pure bliss.
II. Mini Retro Table Fans by Anemos
Anemos, named after the Greek god of wind, is a one-of-a-kind offering for true aficionados of the modern fan. The utility of the humble fan, widely overlooked, caught the hearts of Nipoon Agrawal and Rajkumar Jain, who re-envisioned the good ol' fan and developed it into an iconic WFH utility by including designs from the past and mixing it up with hopes of what a truly modern fan can do.
On their website, Spin states that their motive is to "create honest accessible products that infuse creativity, cleanliness, a sense of more air and more space within the given space." Spin has a variety of furniture set pieces envisioned to occupy a modern space. Extremely "fuss-free and minimal" as they describe it, Spin provides elegant life long pieces to spruce up any space. Inspired by minimalism and simplistic beauty, Spin conjures designs for the creative thinker. Spin also has a wonderful curated WFH bundle specifically to meet our new needs.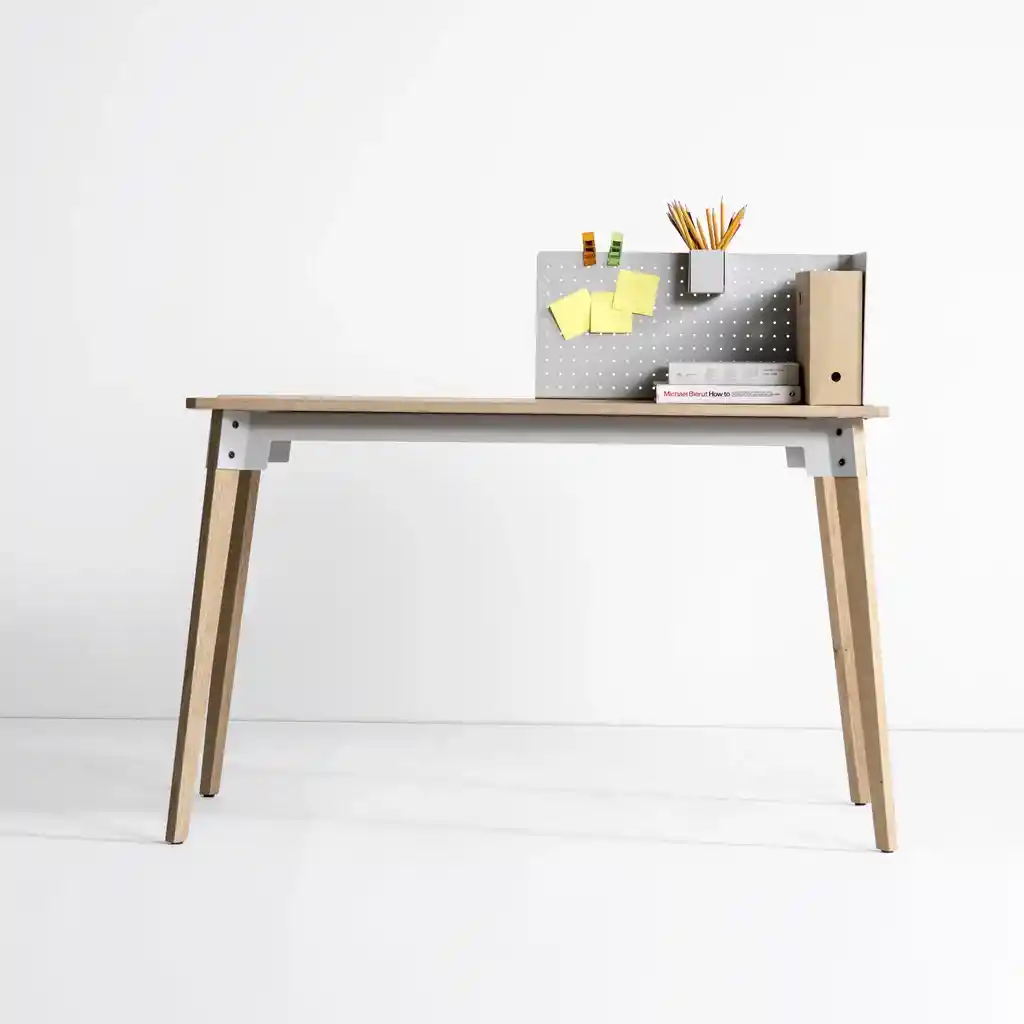 Pulp Factory, as previously covered by Homegrown, is "armed with a quaint design studio in Assam and a mission to rid the world of paper waste." With a lovely Instagram aesthetic, Pulp Factory tops the charts when we talk about sustainable design in India. Pulp Factory can boast of an incredible scope, such as, a range of earthy, rustic colours in chairs, shelves, and table stools among other furniture. All of these products are designed and manufactured carefully by individual artists and none is mass-produced. Pulp Factory is perfect for your little earthy sustainable workspace corner that oozes vibrant style and passion.
As per their website, Freedome Tree acts as a 'finger on the design pulse'. They claim to "identify what is new and cutting-edge and translate it into persuasive inspiration and products for the home." Freedom Tree also works against the standard and believes in pursuing authentic design.
You can view Freedom Tree's work from home furniture here.
Feature image credits - L: Rust-oleum (this image is for representational purposes); R - Spin
If you enjoyed reading this, we suggest you read:
A Zero-Waste Indian Clothing Brand Is Putting An End To Fast Fashion

An Indian Upcycling Brand Reimagines Waste In Wonderful Ways
Architects At The Forefront Of India's Sustainable Design Wave