If fashion is an elementary form of self-expression, photography is the exemplary medium to capture it. The story told, the lifestyle sold; breath-taking imagery has always had a remarkable space in the realm of pop-culture. However, amidst the glorified subject and the glitzy clothes, the audience often overlooks the photographer's craft. The choreographed movements dances with light as the photographer gives life to his or her vision. A formidable force in this creative field is the work of photographer and filmmaker, Ishaan Nair.
Over the past few years, Ishaan Nair has galvanised his position as one of the most sought-after photographers in Indian fashion. Beyond shooting covers and editorials for magazines, he has also photographed and directed some of the most celebrated personalities: from Ayushmann Khurrana, Deepika Padukone, Radhika Apte, Sonam Kapoor and more. Beyond working with brands like Nike, Taj and Apple Music, he has also shot advertisement campaigns for Puma, Airbnb, Jaipur Jewels and more. But things started a little differently for him.
After getting a BFA degree in direction and cinematography in New York, he bagged himself an entry level position as a production assistant on Gossip Girl. When he made his move back to Mumbai, he wasn't thrilled with his prospects in the Indian film industry. So, on a friend's recommendation, he took a stab at professional photography. Surprisingly, one of his early casual photo sessions was with the then upcoming actress, Kalki Kochelin, and the images for which were bought by Filmfare later. Soon, the word spread of his undeniable talent, and rest was history. But the path also contained dire periods of doing baby portraits and covering socialite South Bombay parties, which was a rather humbling ego-check that served as a foundation for his true potential calling. Looking back, Ishaan says, "Our industry fluctuates so much. You're on a high right now, but you might not even get great work for a year or two. Some people have a huge entitlement problem, they think – I'm an artist and this is what I deserve. But what for? How have you paid your dues?"
Ishaan's success is a great reflection of his sharp craftsmanship. Known for his distinctive framing, Ishaan's images have both aura and allure. He evokes a serene intrigue with the eyes of his subjects. He explains his process, "I want everyone's work to shine in the picture, from the make-up artists to the art director. I use a combination of continuous and strobe, and I fill the space with light. Coming from a film background, I enjoy making my frames messy. It makes more sense to me as it forms a better story."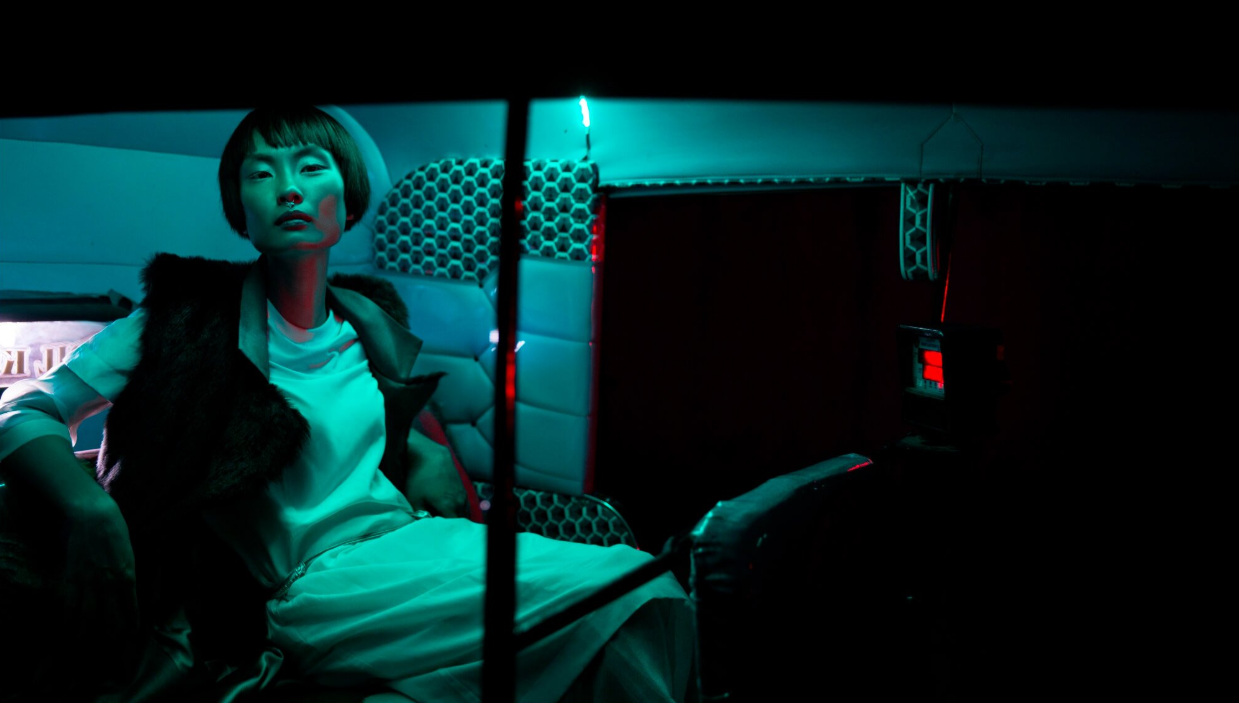 Strangely, Ishaan is almost vigilant of the 'art' aspect of it all, as he says, "I don't call this art because I know what I'm doing – I'm selling clothes, makeup and lifestyle. I'm about the product, I'm about selling. But I always want to sell a story more than anything." This healthy self-awareness developed when he confronted the ugly side of art-meets-commerce. His debut film Kaash, never saw the light of the day here in India, despite garnering critical buzz across several international film festivals. He concludes, "Photography and film are mediums to be shared and resonated. The world needs self-sustaining art. For some reason, we've alienated art from commerce. If you actually marry both, it has great power. There's no point of making something and having only one person see it. My art didn't get seen; I know what it feels like."
Its almost ironic that for someone who gets paid to sell beauty, Ishaan has his own share of self-image and body image issues and doesn't shy away from admitting them. He is also known to voice his stance on the lack of male narratives in today's society, "Maybe my sister was told to cross her legs and sit properly, but I was also told 'Ladke rote nahi' (boys shouldn't cry). If the girls had a barbie for an ideal body, I also had He-Man and G. I. Joe, and I sure didn't look like them." He further explains, "We need to have a holistic understanding of things. Years of conditioning have led to anger and toxicity. We need to go back to humanism."
While he claims to be lucky enough to finish a majority off his bucket list, he's more focused on being present and not being a victim of the past or future, much like his younger self. While he still plans to overcome his professional insecurities, he's not obsessing over achieving egoistic or material goals, for they always felt a bit empty to him. As for photography, he calmly concludes, "It's not a good photo - or a series of good photos - that makes a good photographer. In order to stay relevant you need to constantly push your work beyond the limits. That's the only way to grow."
If you liked Ishaan's work, check out his website or Instagram. Beyond regularly working with fashion brands, personalities and magazine, Ishaan is currently show-running two upcoming shows.
If you enjoyed this article, we suggest you read:
Five Female Photographers Heralding A New Future For Indian Fashion
A Gritty Indian Fashion Series Challenges Our Rigid Ideas Of Gender
Through The Lens Of Cinematographer Jay Oza : Gully Boy, Made In Heaven, Ghoul And More.