The story of Adwait and Uttara Kher began nearly thirty years ago. The couple met while working at Taj and led quite the fascinating life of duality – balancing between days jobs in the hospitality industry and a part time modelling career that brimmed with laurels and renowned ad campaigns. But for some reason the bustling city life of Bombay didn't quite give them peace, so they went on to find a quite abode on the calmer outskirts of Nashik.
The city where they ran three restaurants, namely Aangan, Tandoor and The Bombay Talkies, soon became the home where their daughters Saiyami and Saunskruti grew up. But even that quite didn't stop their affection for the warmth of people's company, so they started to invite people to stay at their place. Soon, this gave birth to Utopia Farmstay.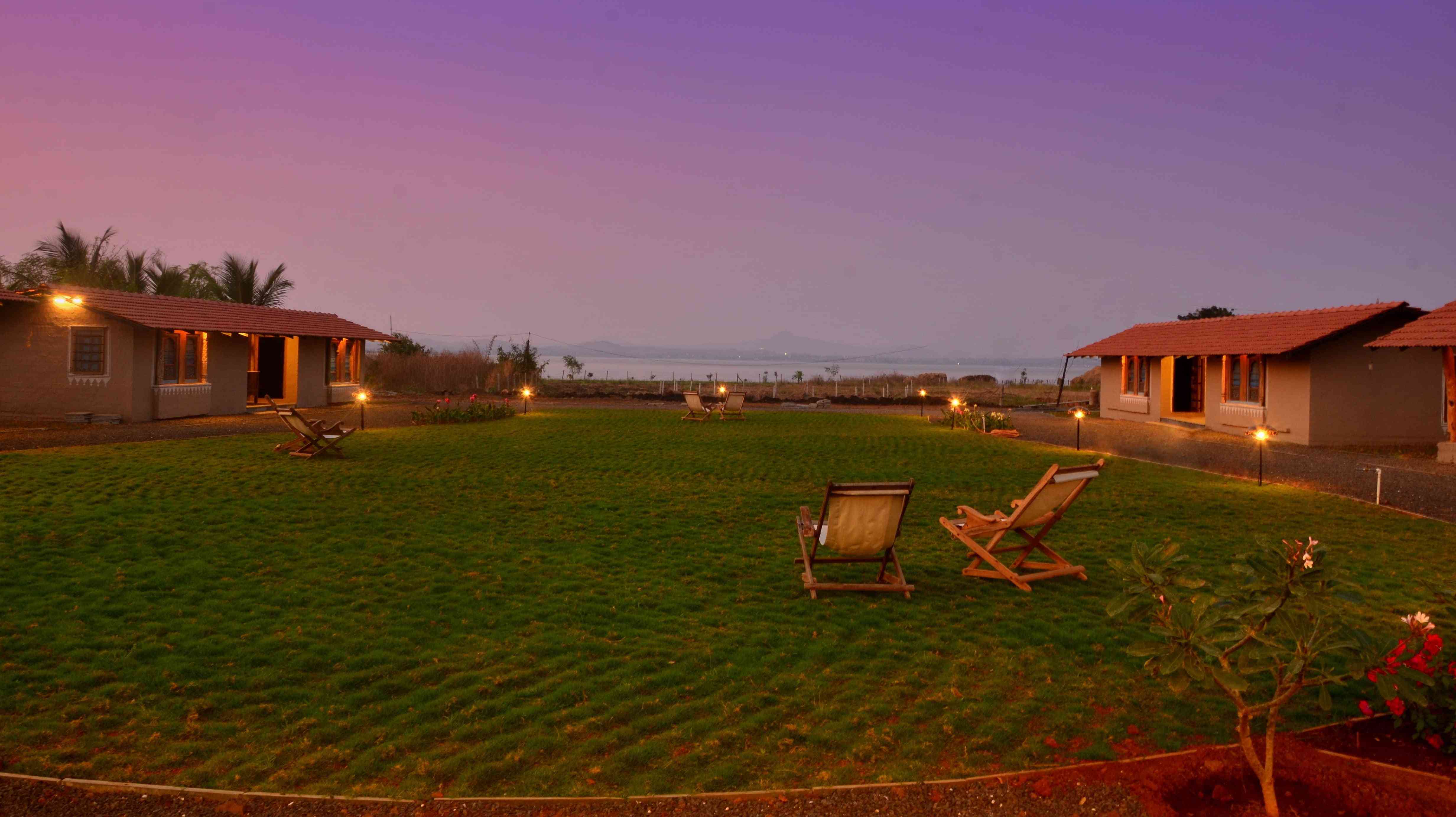 Utopia Farmstay is a waterfront property overlooking the serene Gangapur Lake on one side and the majestic Sahyadri mountain ranges on the other. The 10 cottages for guests are aesthetically designed with pure seasoned teak-wood sourced from the waadas(colonies) of Maharashtra. Each room has been painstakingly decorated with authentic tribal (adivasi) artwork, to give you a feel of an actual village home from the heartlands of rural Maharashtra. In addition to the guest cottages, there is a reception area and a special outdoor dining enclosure. A sprawling organic farm occupies a corner of the property's premises.
But Uttara and Adwait don't want your experience to be curbed by the muddy clasp of technology. You see, Utopia is where you immerse yourself in peace and beauty, and it demands to throw your worries away. There are no televisions or wi-fis for this very reason. Instead the family wants you to swim the lakes, trek the hills and explore off-beaten tracks of the serene nature. Additionally, they regularly curate engaging workshops of carpentry, travel writing, stargazing and more. All of this to enrich your experience further.
So, plan out your next long weekend and head over to Utopia Farmstay!
To find out more check out their website or Instagram.
If you liked this article we suggest you read:
This Sprawling Homestay In Wada Is Perfect For A Nature's Retreat This Summer
'The Farm' In Pune Is A Refurbished Forested Patch That Promotes Zero Wastage And Sustainable Living
This Eco-Friendly Homestay In Kerala Is A Nature Lover's Ideal Getaway